SIMPLIFYING TECHNOLOGY WITH PASSION AND EXPERIENCE
FROM SECURITY CAMERAS TO MULTIROOM AUDIO STREAMING, SMART DOOR LOCKS TO GAMING CONSOLES, A GOOD NETWORK ENSURES THAT EVERYTHING WORKS AT ALL TIMES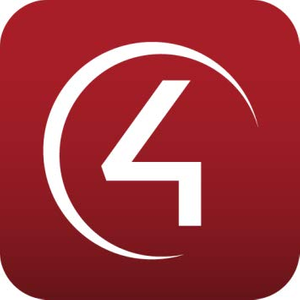 VISIT OUR CERTIFIED CONTROL4 SHOWROOM
EXPERIENCE THE FULL RANGE OF HOME AUTOMATION FEATURES. SAMPLE EXCLUSIVE FINISHES AND RECEIVE PROFESSIONAL DESIGN ASSISTANCE
COMPLIMENTARY DESIGN ASSISTANCE
WE PLAN EVERY DETAIL OF THE SYSTEM BY CREATING DIAGRAMS, DETAILED HOME SYSTEM LAYOUTS, AND PROPOSALS ORIENTED AROUND A CLIENT'S LIFESTYLE AND BUDGET
NETWORK IS  THE FOUNDATION OF EVERY SMART HOME
CLOUD MANAGED
Most of the leading smart home brands allow users to control their devices remotely thanks to the cloud service. Devices' firmware will always be updated, which will enable the use of new features and improvements. Voice control, routines, IFTTT, and other features are available as you are connected to the internet.
ROUTERS
Smart home devices are all about making our lives easier, but they could actually be making things more challenging by creating some problems with your home's WiFi network. Things like streaming movies and playing video games also use a lot of bandwidth and you don't want those competing with your smart home technology. A dedicated WiFi network for your smart home tech is an absolute must. It improves your cybersecurity and opens up more bandwidth in your home network.
WIRELESS ACCESS POINTS
Access points are used for extending the wireless coverage of an existing network and for increasing the number of users that can connect to it. For homes and small businesses, routers may be the optimum solution, while medium to large enterprises and organizations will certainly require a network of access points and switches.
SWITCHES
Top-notch networking gear is a must to keep your automation system running smoothly, and a network switch is one of the basic building blocks of your network — simply put, it's a device that connects multiple devices together. Switches allow devices to share and transfer data, enabling communication between devices on the network.
INTUITIVE GUI
The intuitive design creates happy users. It takes effort to build an intuitive design but doing so will reduce training time, lower frustration, and increase efficiency. We build user interfaces from the ground up. Through usability testing, we modify the design to match our clients' expectations.
WHAT IS SMART HOME OS
Connecting everything across the home, a Smart Home OS works with everything in the home, from security, comfort, control, and also your music and video. A Smart Home OS simplifies the technology in your home, coordinating multiple devices for a seamless smart home experience in every room of the house. A Smart Home OS makes living with smart devices more efficient by scheduling actions and events to happen automatically. And when you want more hands-on control, your entire home is at your fingertips.
APPOINTMENT/SERVICE RESERVATION