SIMPLIFYING TECHNOLOGY WITH PASSION AND EXPERIENCE
Austin Home Systems has been building Smart Homes for 12 years. There are many companies that claim to do this. Our recommendation for potential buyers is to select a company that has years of experience, lots of positive reviews, and an experience center to see the quality of work with the ability to demonstrate every aspect of a complete home automation system. Come experience lighting control, security, cameras, motorized shades, access control, touch screens, surround sound, distributed audio, distributed video, streaming media and much more. Utilize our designers to properly plan every aspect of your dream system.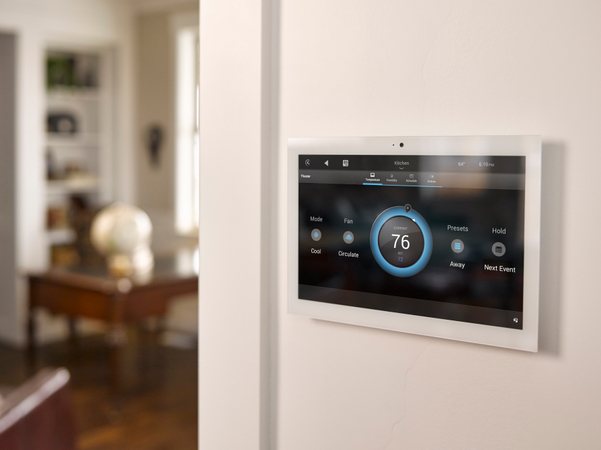 Control
Control every aspect of your house from wherever you are, using your smartphone, tablet, PC, touch screen, remote or keypad. Control4 has a consistent, easy-to-use interface that ensures that controlling your home will be effortless, despite the complexity that goes on behind the scenes. one touch, dim the lights, play music, turn up the heat, lock the doors and arm the security system. Check in on your home from your smartphone, no matter where you are. Press a "Goodnight" button that will put your house to sleep, turning off all lights and locking all doors. With Control4, your options are virtually limitless.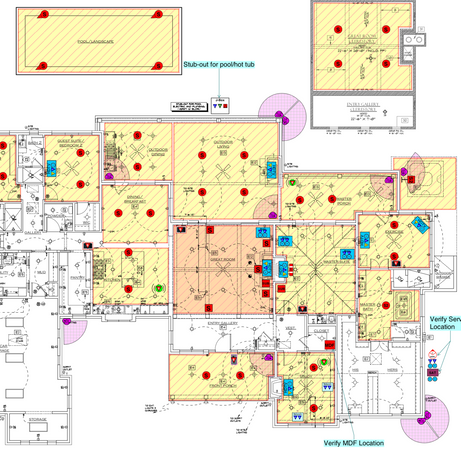 Structured Wiring
A perfectly designed and intuitive smart home starts with a good plan. We have in-house system engineers to design your perfect project and the staff to build it.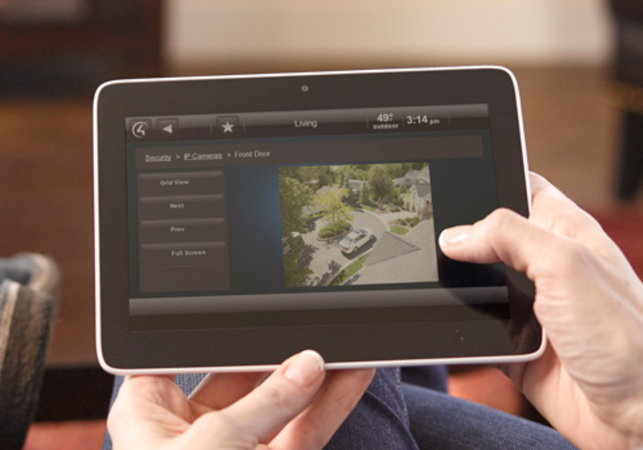 Surveillance
Homeowners rely on surveillance cameras and NVRs (network video recorders) to bolster the security of their homes and businesses. Whether you're out having dinner at a local restaurant or on vacation halfway across the world, you can still have full access and control of your home's security all from the palm of your hand. With the Control4 app, you can view house cameras, lock your doors and even turn on your porch lights—all from the same app.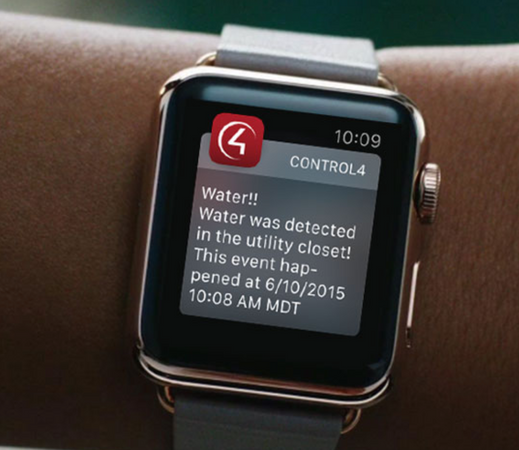 Security
If your alarm triggers, your indoor and outdoor lights can flash repeatedly to draw more attention. Every TV in your home can automatically pull up security cameras so you can see where the intrusion occurred. And alerts on your smart device can immediately notify you of any unauthorized access.
Set up "mockupancy" programs that will turn interior lights on and off in unpredictable patterns when you're not around, giving any onlookers the perception you're home. Sensors can monitor things like interior temperatures and moisture to alert you of problems (like a furnace failure or water leak) that could damage your home.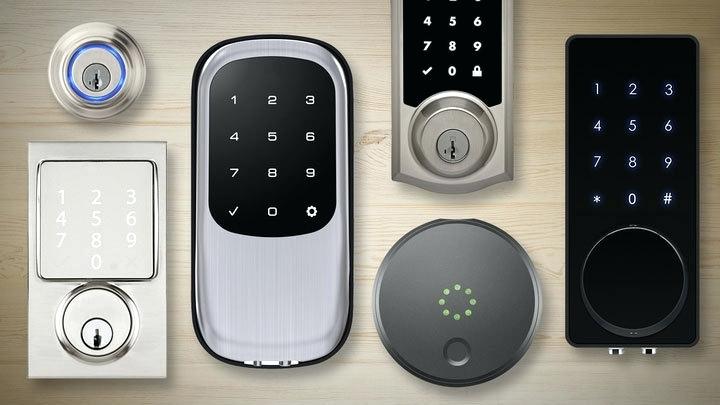 Access Control
Superior door security made easy. Enjoy convenience and security with our electronic and keyless solutions.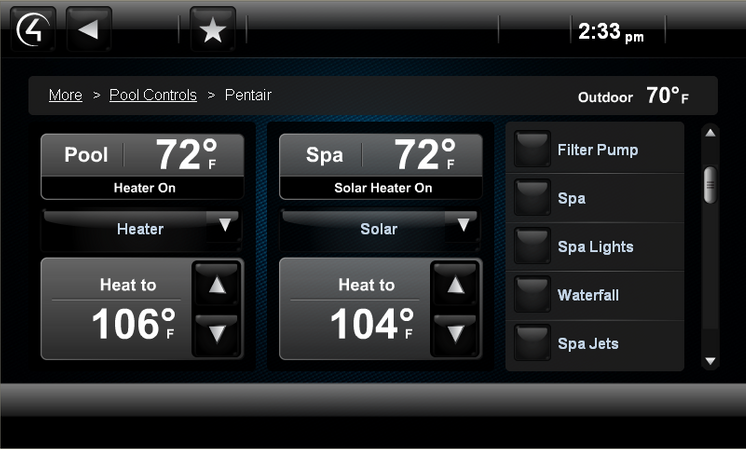 Pool and Spa
Enjoy complete control of your pool, spa, water features and lights from your phone and other devices. Turn on your lights and heat up the hot tub before ever arriving home.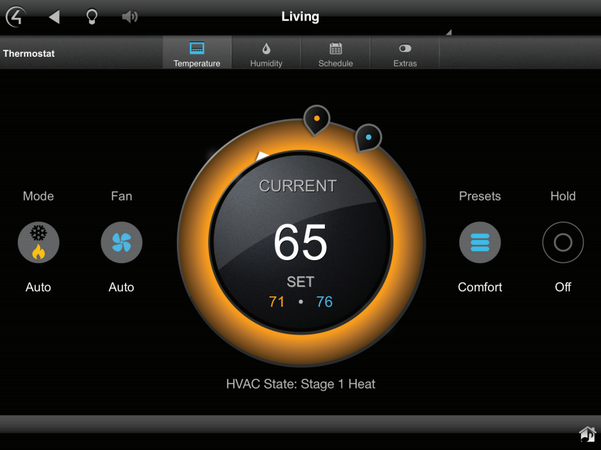 HVAC
Whatever thermostat your home uses, Control4 gives you an easy-to-use interface for adjusting the climate. You can control temperature, humidity, and fan settings from your home or on the other side of the planet. Control4 does more than just provide a pretty face to climate control-it lets you create a variety of set points (temperature ranges) and associate them with schedules or events in your home automation system. For example, you can begin cooling down your house 30 minutes before you come home from work, or it can start automatically whenever you enter the front door.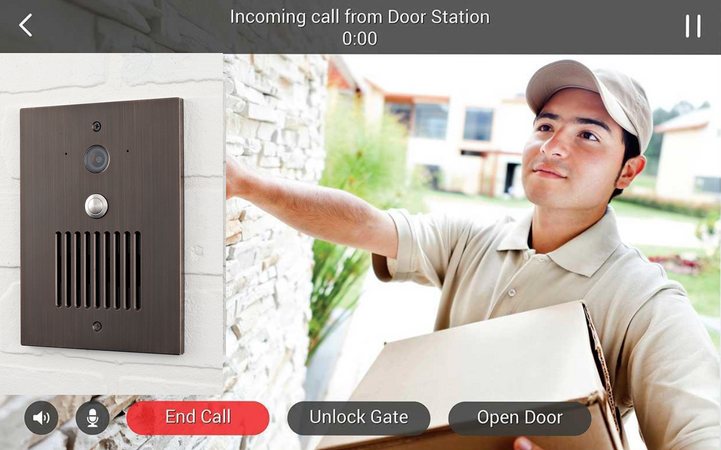 Door Stations and Intercomm
The Door Station provides an exceptional Video and Audio Intercom experience in combination with Video Intercom touch screens to provide customers the ability to monitor and communicate with their front doors, gates or entryways.
The Control4 Advantage
Control4 solutions interoperate with more than 9,500 third-party consumer electronics devices—and that number is rapidly growing. By partnering with the biggest brands in consumer electronics, appliances, energy, lighting and home security, Control4 leads the industry in interoperability, ensuring an ever-expanding eco-system of devices will work together in your home.