SIMPLIFYING TECHNOLOGY WITH PASSION AND EXPERIENCE
Austin Home Systems has been building Smart Homes for 12 years. There are many companies that claim to do this. Our recommendation for potential buyers is to select a company that has years of experience, lots of positive reviews, and an experience center to see the quality of work with the ability to demonstrate every aspect of a complete home automation system. Come experience lighting control, security, cameras, motorized shades, access control, touch screens, surround sound, distributed audio, distributed video, streaming media and much more. Utilize our designers to properly plan every aspect of your dream system.
Across Texas  Austin Home Systems works with construction and design companies of every size, from growing private businesses to some of the largest national groups. By combining vast industry knowledge and considerable expertise in a variety of fields,  our team provides invaluable commercial insight and technical ability. Our approach is always hands-on and collaborative.
ALLEN HARRISON COMPANY
BEACON CONSTRUCTION
HARVEY CLEARY
BASSHAM PROPERTIES
FREEHOLD COMMUNITIES
PARADISA HOMES
STERLING CUSTOM HOMES
UNITED STATES TREASURY
BROOKFIELD RESIDENTIAL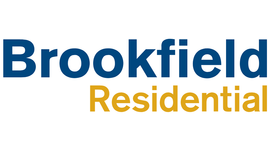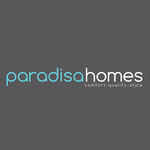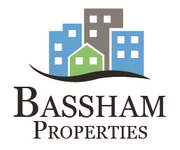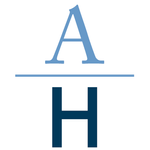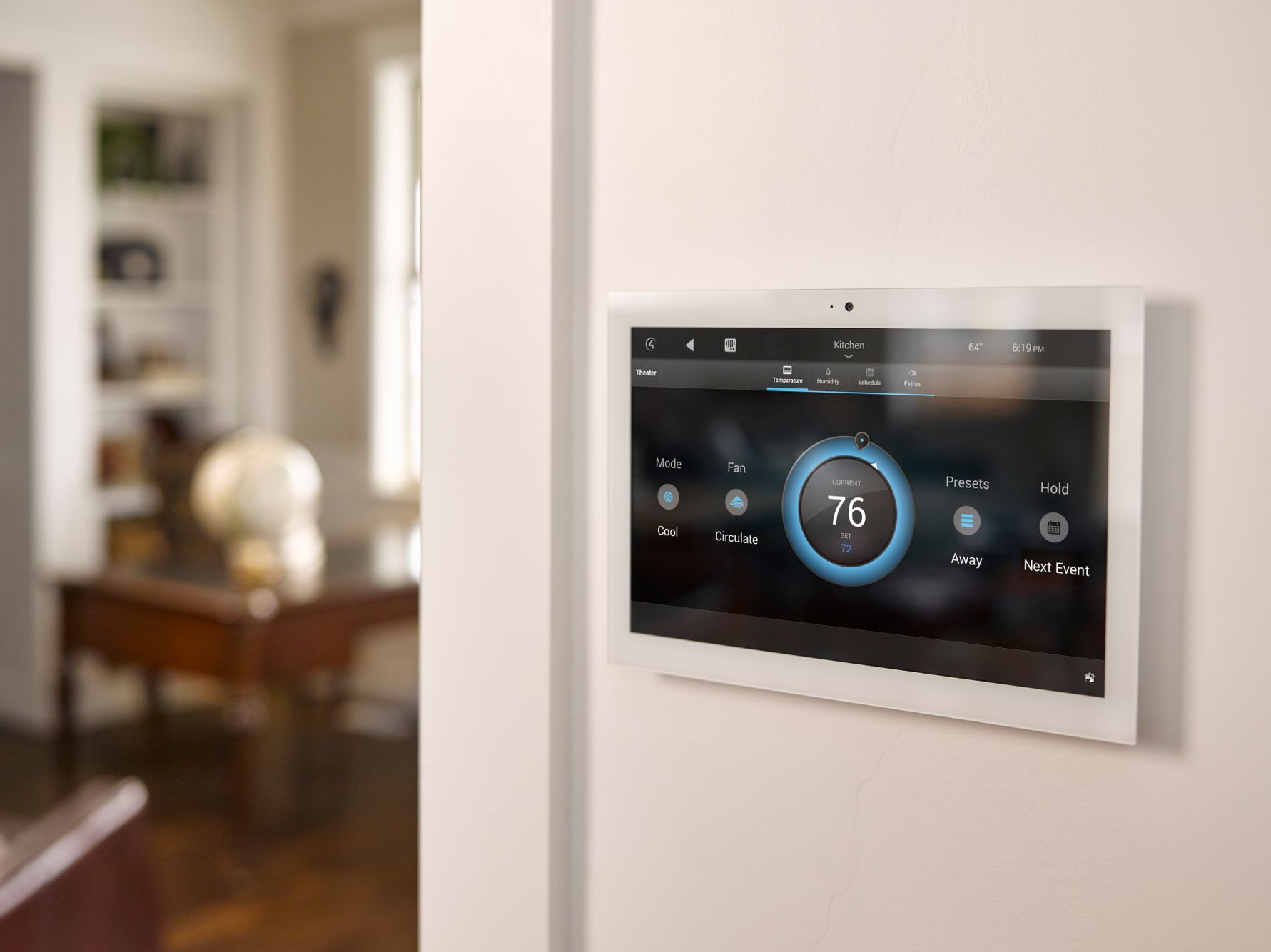 Control
Control every aspect of your house from wherever you are, using your smartphone, tablet, PC, touch screen, remote or keypad. Control4 has a consistent, easy-to-use interface that ensures that controlling your home will be effortless, despite the complexity that goes on behind the scenes. one touch, dim the lights, play music, turn up the heat, lock the doors and arm the security system. Check in on your home from your smartphone, no matter where you are. Press a "Goodnight" button that will put your house to sleep, turning off all lights and locking all doors. With Control4, your options are virtually limitless.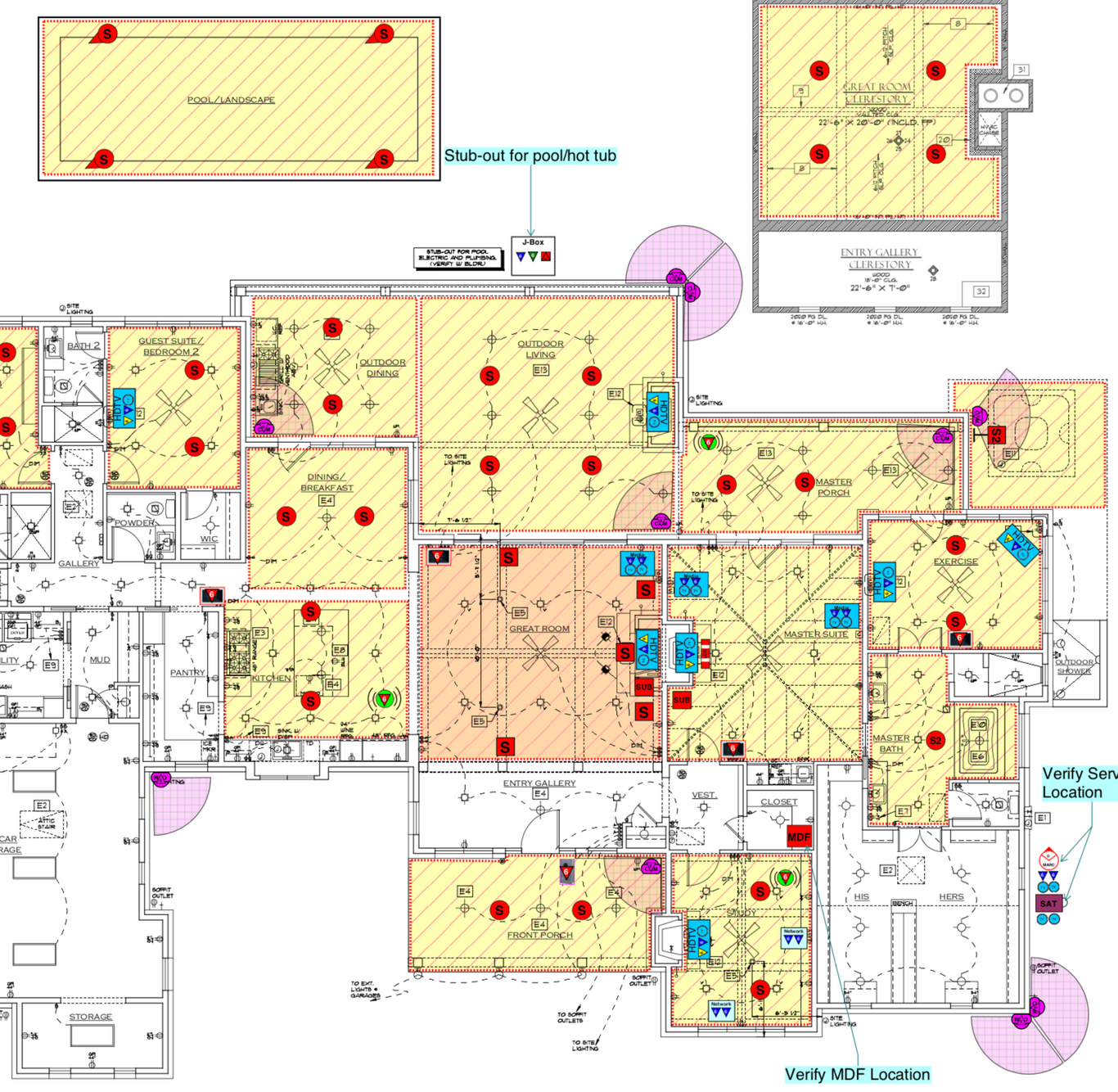 Structured Wiring
A perfectly designed and intuitive smart home starts with a good plan. We have in-house system engineers to design your perfect project and the staff to build it.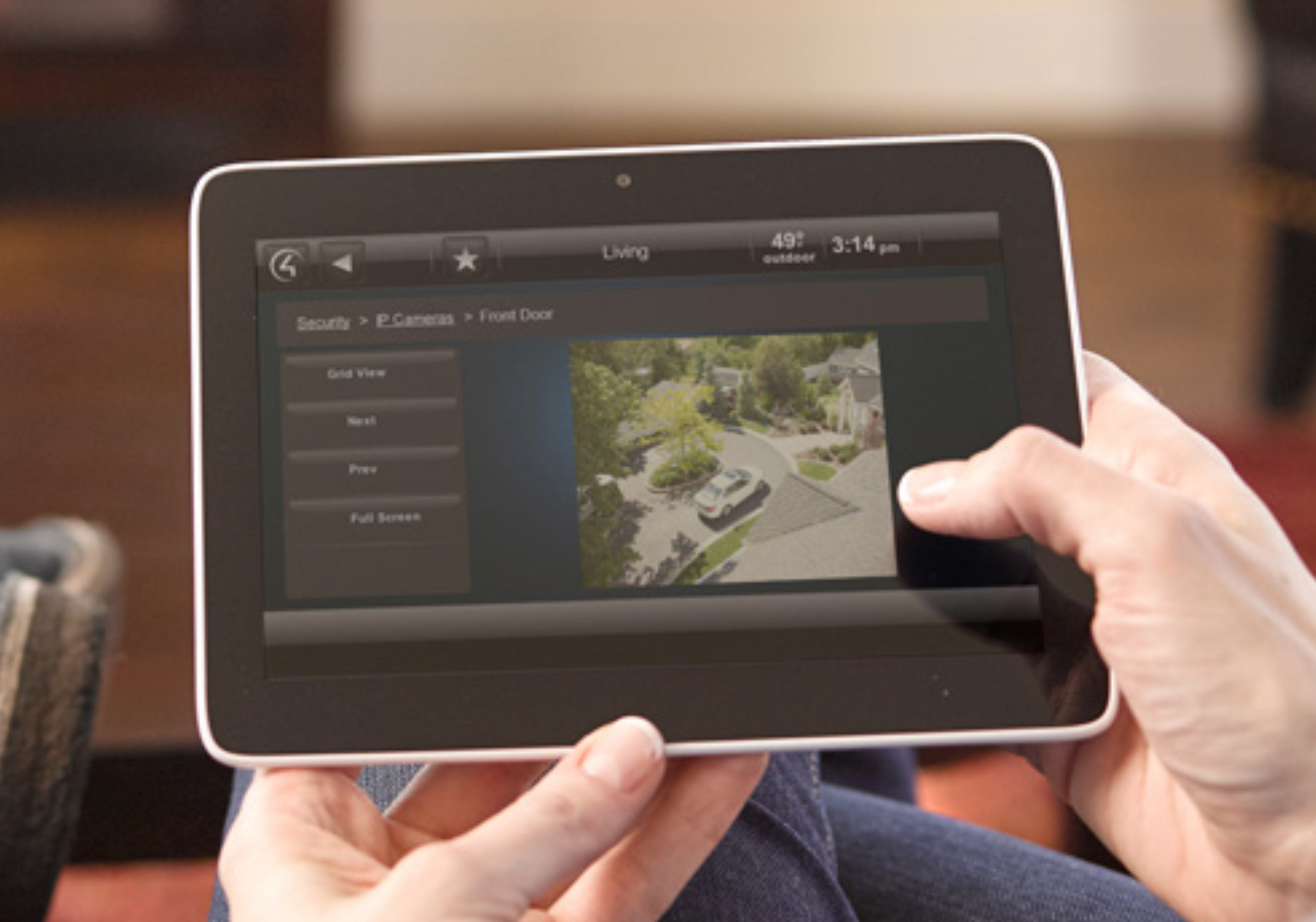 Surveillance
Homeowners rely on surveillance cameras and NVRs (network video recorders) to bolster the security of their homes and businesses. Whether you're out having dinner at a local restaurant or on vacation halfway across the world, you can still have full access and control of your home's security all from the palm of your hand. With the Control4 app, you can view house cameras, lock your doors and even turn on your porch lights—all from the same app.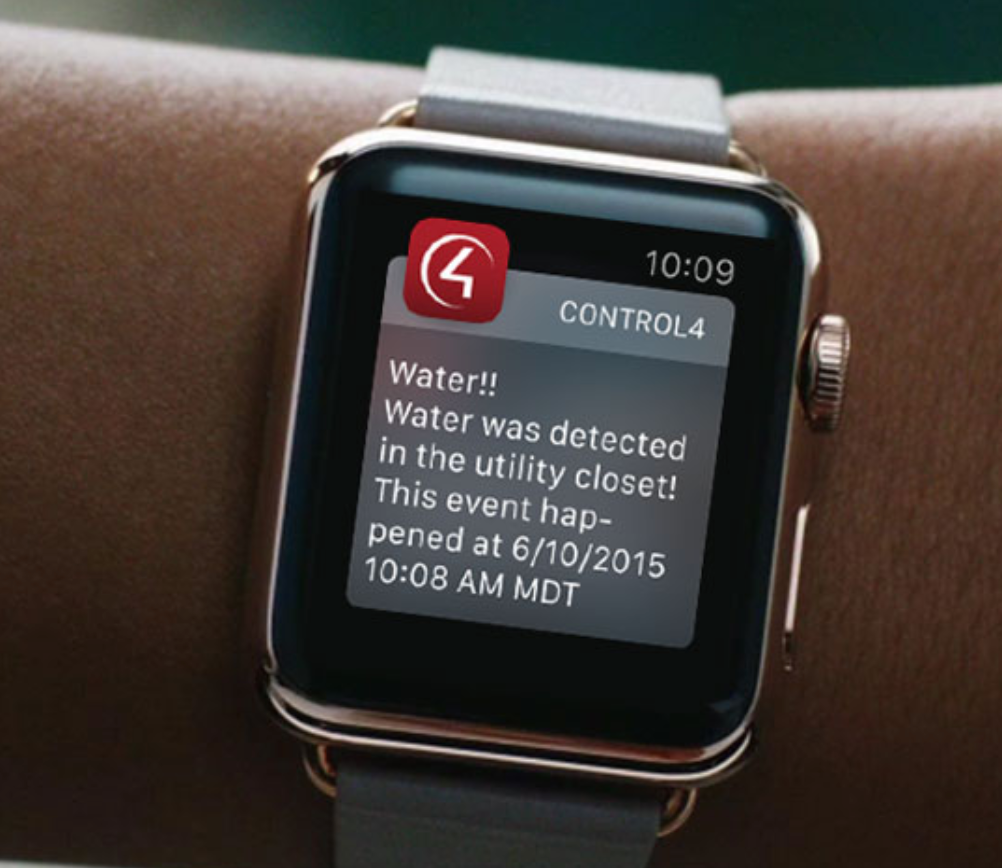 Security
If your alarm triggers, your indoor and outdoor lights can flash repeatedly to draw more attention. Every TV in your home can automatically pull up security cameras so you can see where the intrusion occurred. And alerts on your smart device can immediately notify you of any unauthorized access.
Set up "mockupancy" programs that will turn interior lights on and off in unpredictable patterns when you're not around, giving any onlookers the perception you're home. Sensors can monitor things like interior temperatures and moisture to alert you of problems (like a furnace failure or water leak) that could damage your home.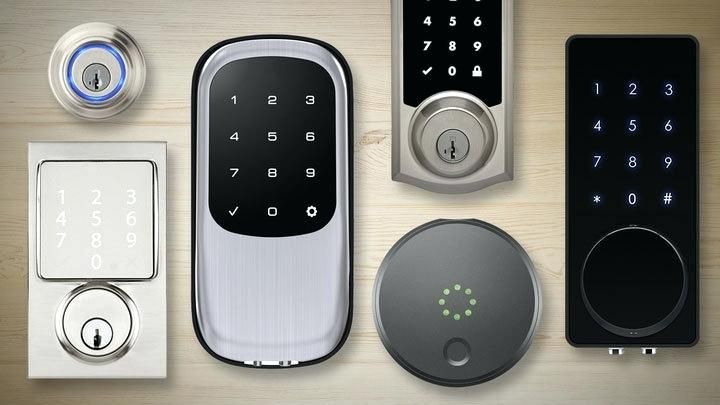 Access Control
Superior door security made easy. Enjoy convenience and security with our electronic and keyless solutions.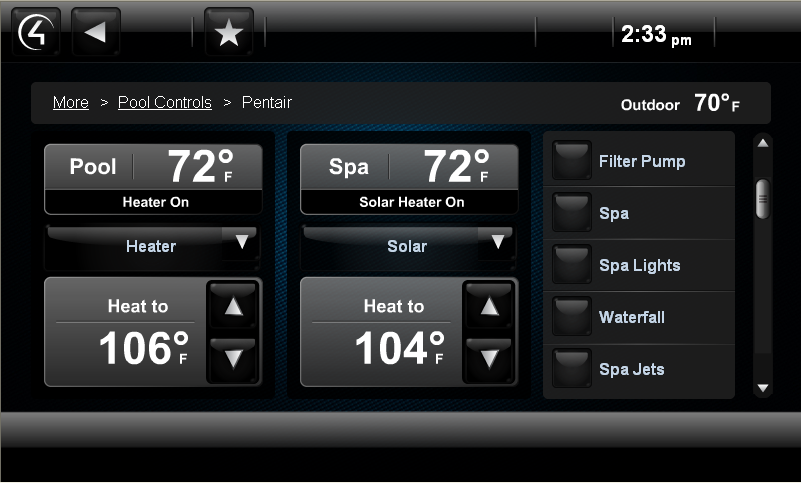 Pool and Spa
Enjoy complete control of your pool, spa, water features and lights from your phone and other devices. Turn on your lights and heat up the hot tub before ever arriving home.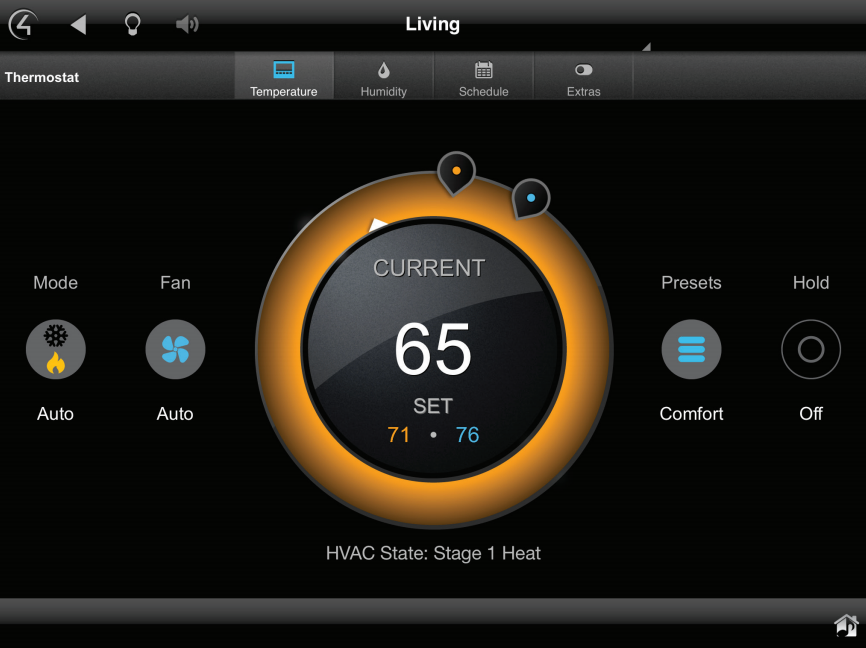 HVAC
Whatever thermostat your home uses, Control4 gives you an easy-to-use interface for adjusting the climate. You can control temperature, humidity, and fan settings from your home or on the other side of the planet. Control4 does more than just provide a pretty face to climate control-it lets you create a variety of set points (temperature ranges) and associate them with schedules or events in your home automation system. For example, you can begin cooling down your house 30 minutes before you come home from work, or it can start automatically whenever you enter the front door.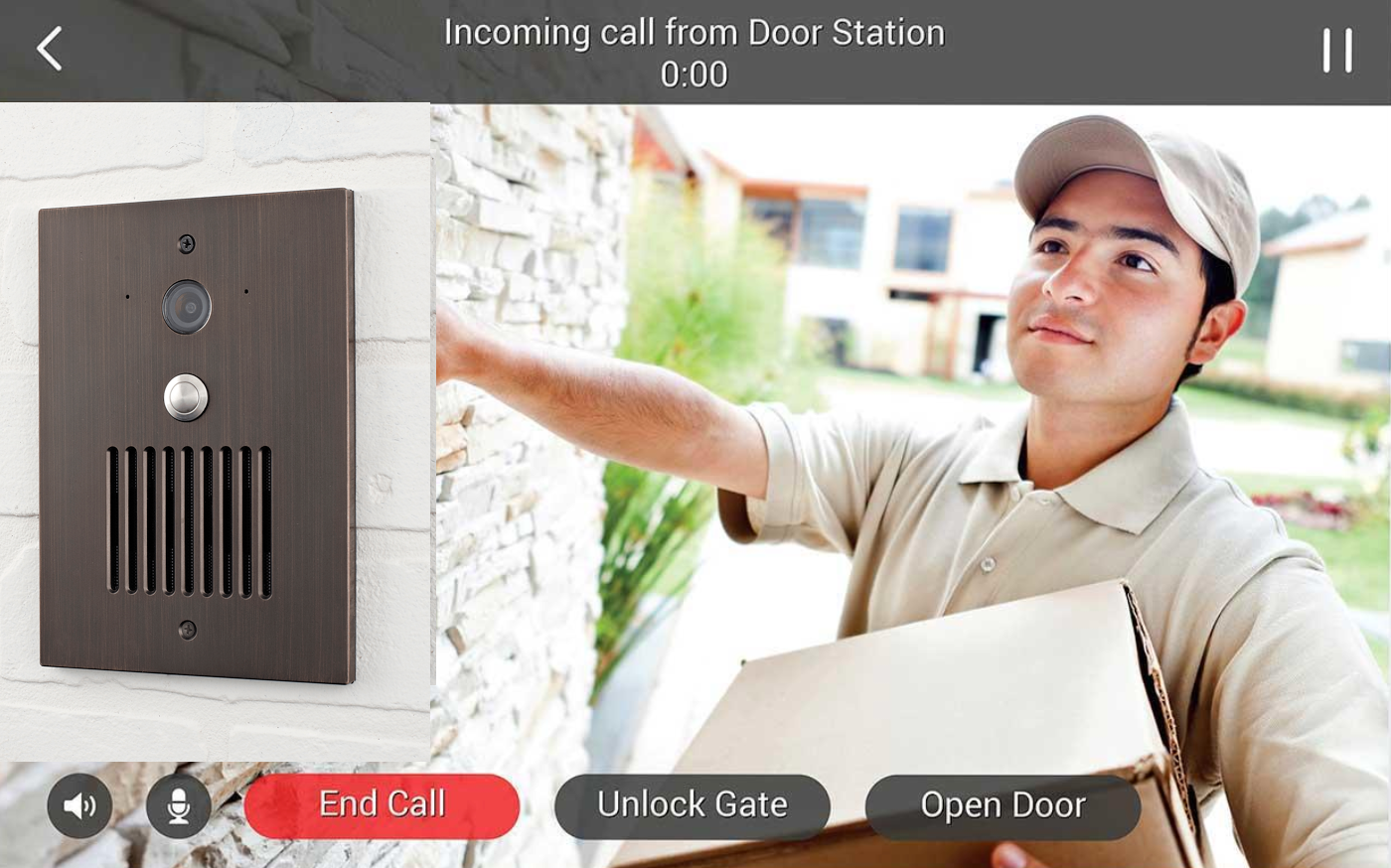 Door Stations and Intercomm
The Door Station provides an exceptional Video and Audio Intercom experience in combination with Video Intercom touch screens to provide customers the ability to monitor and communicate with their front doors, gates or entryways.
THE CONTROL4 ADVANTAGE
Control4 solutions interoperate with more than 9,500 third-party consumer electronics devices—and that number is rapidly growing. By partnering with the biggest brands in consumer electronics, appliances, energy, lighting and home security, Control4 leads the industry in interoperability, ensuring an ever-expanding eco-system of devices will work together in your home.
CONSIDER INCORPORATING THESE  SMART HOME RENOVATIONS INTO YOUR LIVING SPACE
USB OUTLETS
If you tear out the backsplash in your kitchen, chances are you'll need to rewire a few outlets. A home renovation gives you the opportunity to upgrade your home's electrical system for your tech-friendly lifestyle. Outlets with built-in USB ports allow easy smartphone and tablet charging without the need for an unsightly power brick, freeing up the outlets themselves for appliances and lighting. Look for a USB outlet that offers 4.8 amp charging for larger devices and make sure it meets the highest standards for safety.
HOME AUTOMATION SYSTEM
If you're planning to install a number of smart home products during your home renovation project, a smart home system can help you automate the function of each device. A smart home system offers compatibility with a range of individual devices across several standards, and it may integrate directly with your digital voice control assistant. The Google Home is the most popular voice-controlled smart device offered today and is compatible with whole-home automation systems like Control4. Once you've chosen a smart home automation system, be sure to select smart devices that "play nicely" with it to further the benefits in your home.
BUILT-IN SPEAKERS
Speakers and audio equipment can take up a lot of space, and unsightly wires can really break up the aesthetic feel of a minimalist living room. Luckily, several companies offer custom speaker systems that integrate directly into your home's construction. Triad Audio, for example, produces systems that mount directly into your home's walls, ceiling, cabinetry, and even your patio. And they can be custom-matched to the painting on your walls or to various wood veneers.
MOTION SENSORS AND SMART SECURITY OPTIONS
While it's still very possible to do in a home that does not require repairs or updates, automating your home security can be much easier to do during a renovation. Adding sensors that detect motion, door or window access, broken glass, smoke or carbon monoxide, and flooding are individual components that can be integrated into an automation system and customized to the unique layout of your home. When you tie an alarm panel into a home automation system, you can even receive alerts on our mobile device if any door or window has been accessed, or every light in the house can turn on instantly or flash repeatedly to alert neighbors of a potential break-in.
HOME SECURITY CAMERAS
Doorbell cameras, perimeter cameras, and interior cameras can be accessed and monitored by the phone in your pocket while you're away at work or vacation. Discreetly camouflaging security cameras into the design of your home's entryway and most frequented areas can help you protect your home and the things inside without making friends or family feel uncomfortable. Doorbell cameras are low-profile and minimally invasive, and you can easily install one during a refresh of your doorway. The faceplate can be customized to match your home, and most units come hardwired so you don't need to replace any batteries. Should you decide to add one after the fact, there are many wireless options, as well.
SMART THERMOSTATS
A smart thermostat is a nice upgrade for your heating and cooling system, but these devices can potentially improve your home's efficiency much more if you install a few extra temperature sensors. During your home renovation, you can hardwire sensors directly into your smart thermostat, allowing it to automatically regulate the temperature in each room. The Ecobee thermostat has sensor capabilities that also incorporate Alexa, Amazon's digital assistant, for convenient voice activation and access to Alexa's huge portfolio of helpful skills.
Whether you're hiring a contractor or renovating your home yourself, the opportunity to update your home's technology shouldn't be missed. You'll save on installation time, and the potential increase in your home's value may offset many of the costs associated with these technologies. Your smart home can make everyday tasks and activities more pleasant and convenient, all while keeping your family safer and more secure. It's a win-win for home renovators.
AUSTIN · LAGO VISTA · SPICEWOOD · BEE CAVE · LAKEWAY · DRIPPING SPRINGS · WIMBERLY · MARBLE FALLS · WEST LAKE HILLS · FREDERICKSBURG · HORSESHOE BAY · BELTON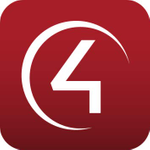 Visit our certified CONTROL4 showroom located at 1102 West Koenig lane, Austin, Texas