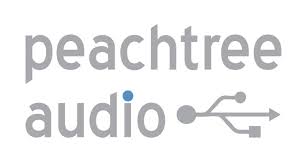 Amplifiers engineered for the way you listen
Peachtree Audio's integrated amplifiers, power amplifiers and preamplifier/DACs are designed for the way you listen to music today. Every Peachtree integrated amplifier features a built-in high-resolution digital-to-analog converter (DAC) - allowing you to access and reproduce a wide range of music at the highest quality possible. Peachtree power amplifiers are engineered to real-world standards, allowing your speakers - when driven by Peachtree power - to perform to their maximum potential. Some amplifiers look good on paper, designed to a specification. Peachtree Audio amplifiers drive real speakers, taking in stride the often difficult demands placed on an amplifier by the speaker designer. The preamplifier, whether a separate component or as part of an all-in-one integrated amplifier, plays a critical role in the sound chain. Every musical signal goes through the preamp stage: it is vital. At Peachtree we take as much care in the design of the preamp stage of our integrated amps as of our stand-alone preamplifier/DACs. The preamplifier also serves as the control center for your Hi-Fi system. Peachtree products allow you to control your system easily and intuitively, without unnecessary complexity. At Peachtree Audio we urge you to "Enjoy the Music". We design every amplifier with that goal.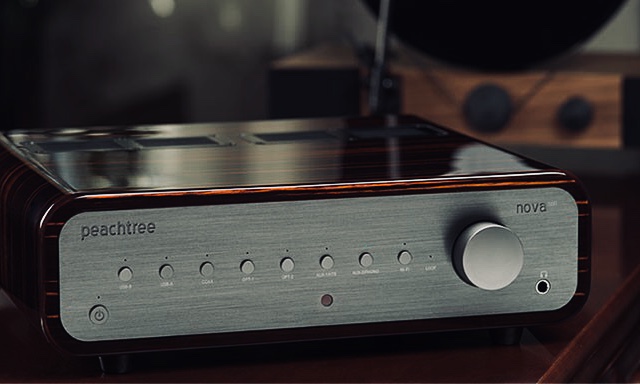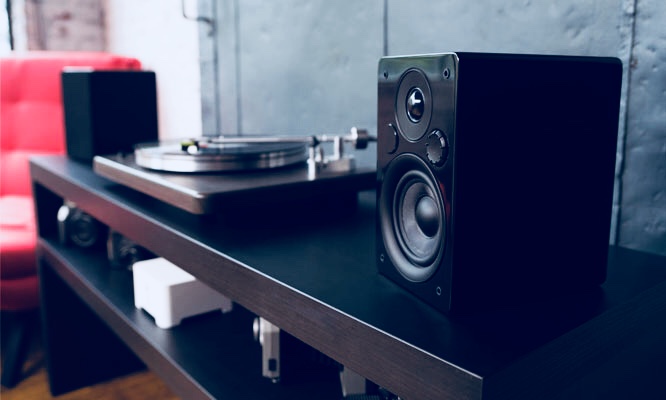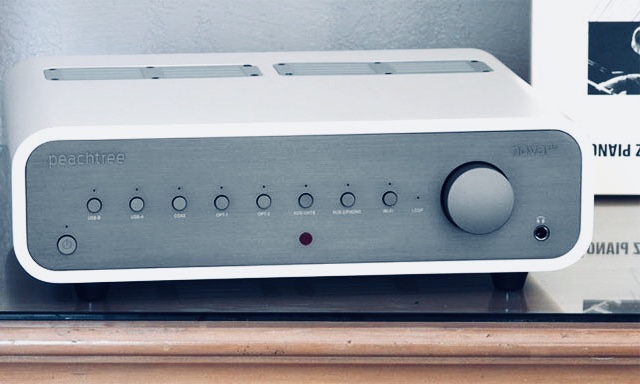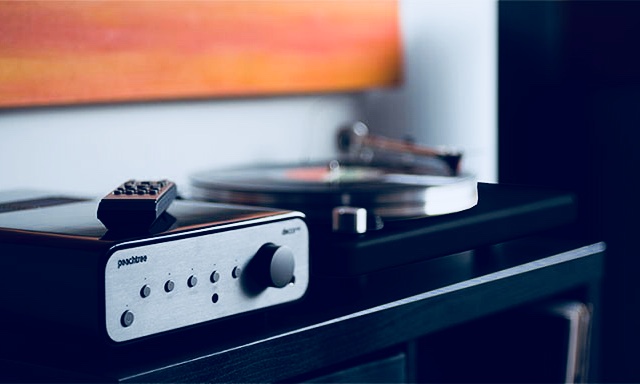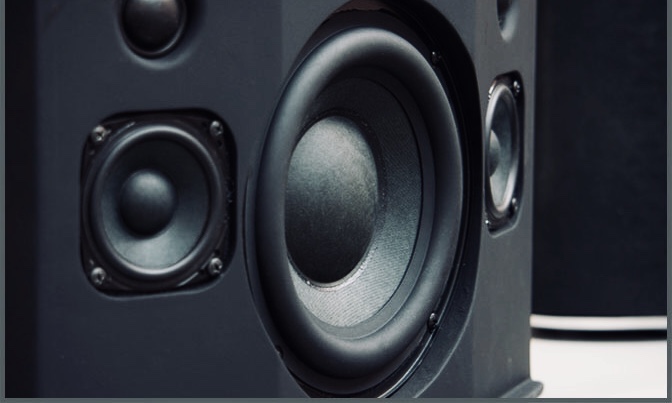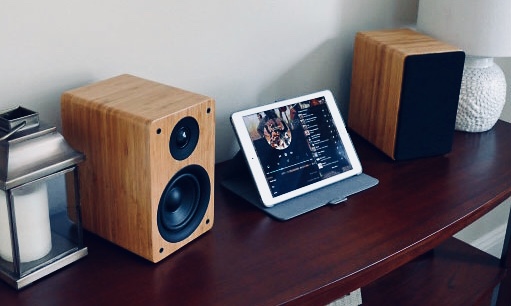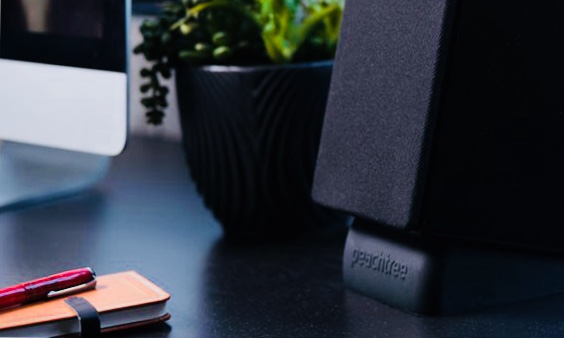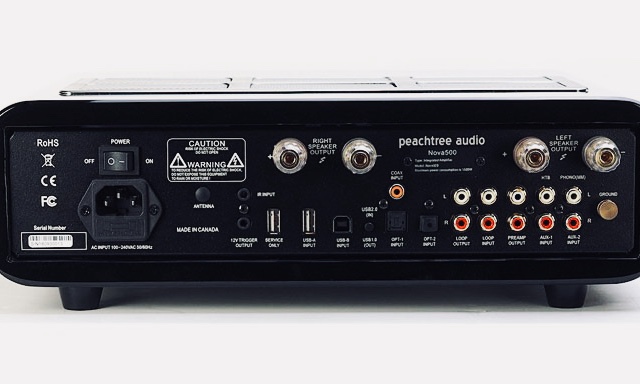 Made in America. Sold in China.
Magnepan has been manufacturing innovative, world class stereo speakers for 47 years. Jim Winey, the inventor of the Magneplanar loudspeaker, first owned electrostatic loudspeakers and began experimenting to design an improved electrostatic speaker. In 1969, Jim invented the Magneplanar, a thin-film magnetic equivalent to the electrostat and founded Magnepan. Corporate and manufacturing facilities are located in White Bear Lake, Minnesota, a small community north of the Twin Cities of St. Paul and Minneapolis. Having outgrown its original facilities, Magnepan's current plant is over 50,000 square feet in addition to corporate and engineering offices. To date, over 200,000 pairs of Magneplanar loudspeakers have found their way into the homes of music lovers the world over. Magneplanars are American-made with virtually all American parts. And we are proud to say: "Made in America. Sold in China"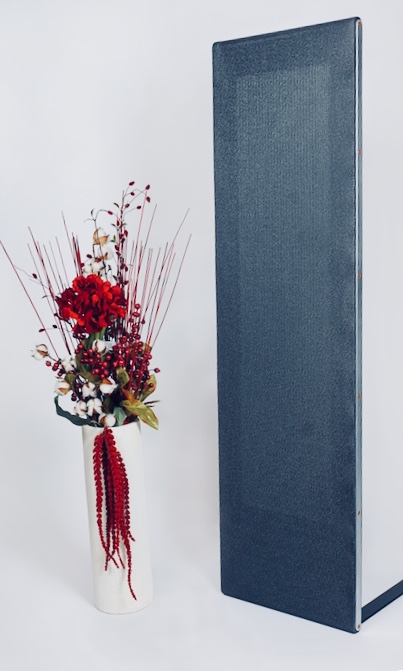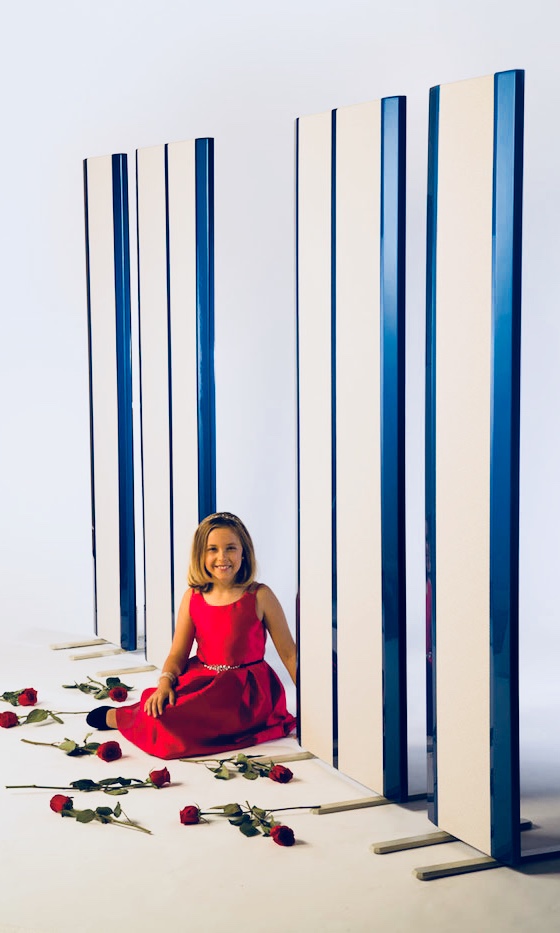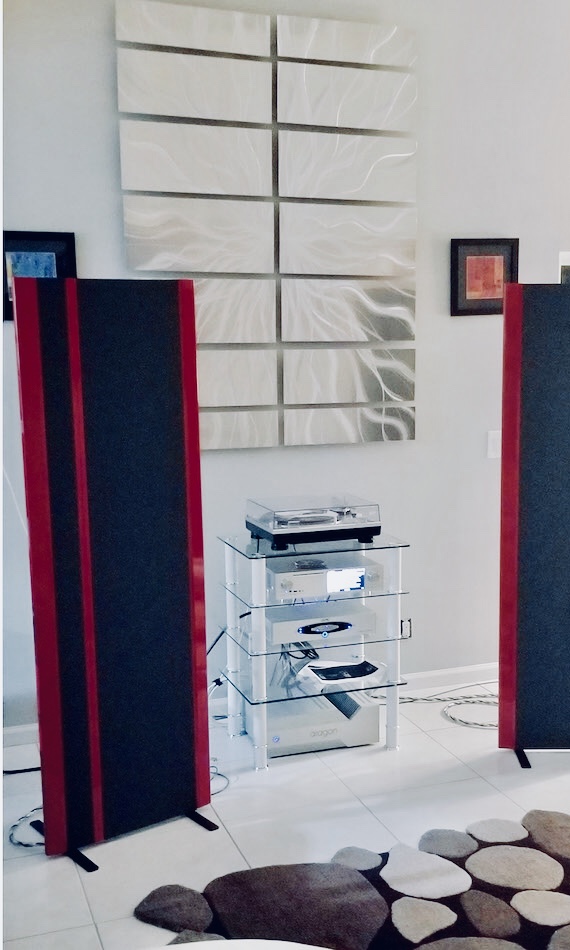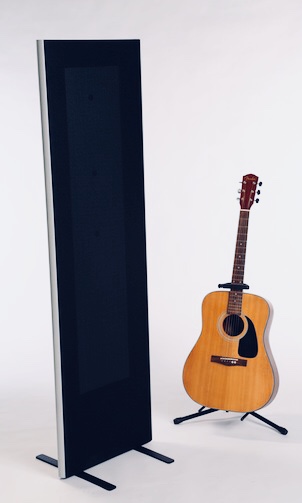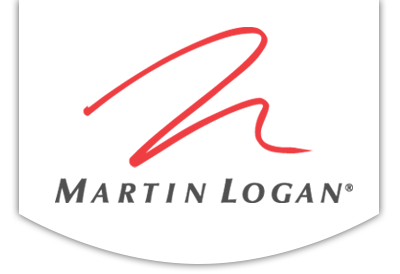 Truth in sound
Martin Logan, founded by Gayle Sanders and Ron Sutherland in Lawrence, Kansas in the 1980's, is today one of the most sought after brands of audiophile and home theater speakers. Their hybrid electrostatic designs make for a thin speaker that in many ways matches today's thin HDTVs. Martin Logan makes a full complement of speakers ranging from entry-level floorstanding speakers to $20,000 plus reference level speakers in their CLX model. In years past, they made an ultimate level speaker called the E2 Statement that retailed for over $70,000 in a limited release. Today, MartinLogan makes on-wall and other application-specific speakers including subwoofers and center speakers.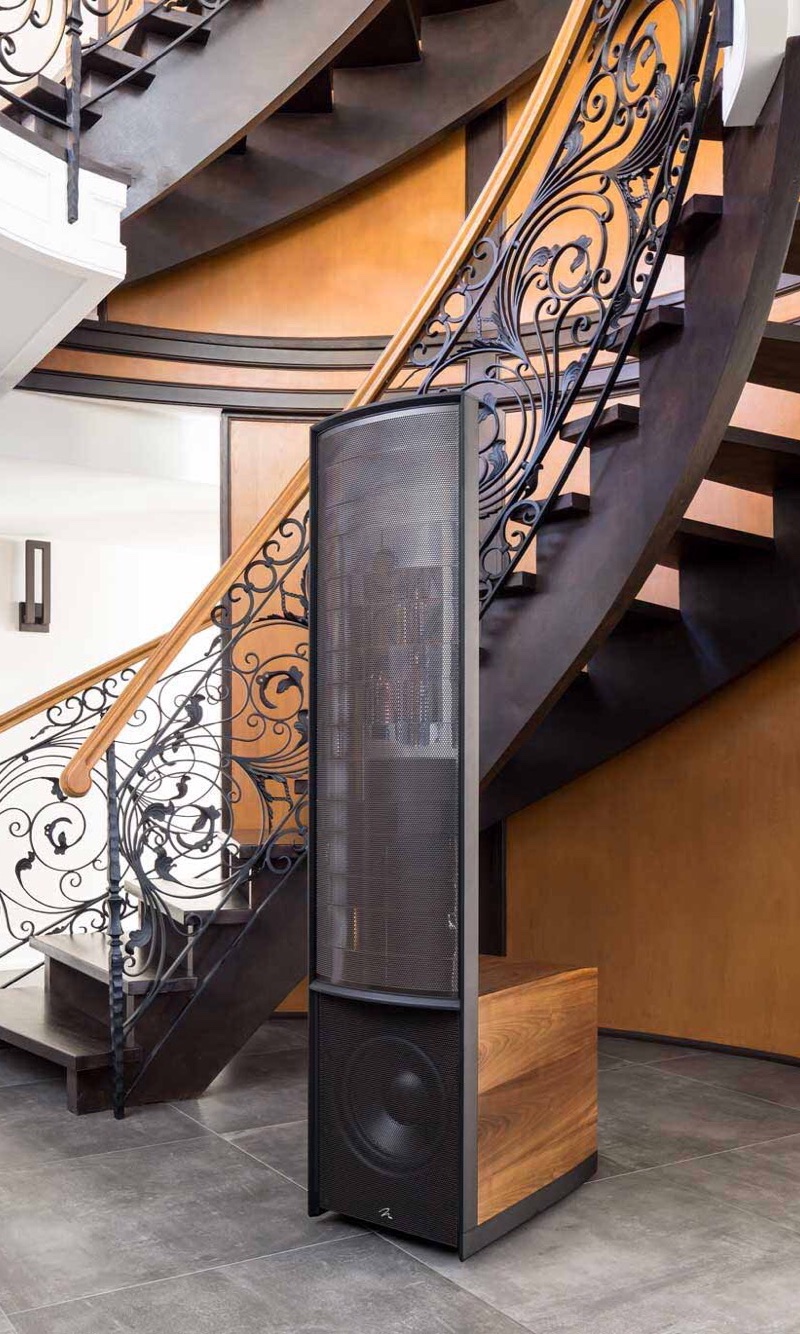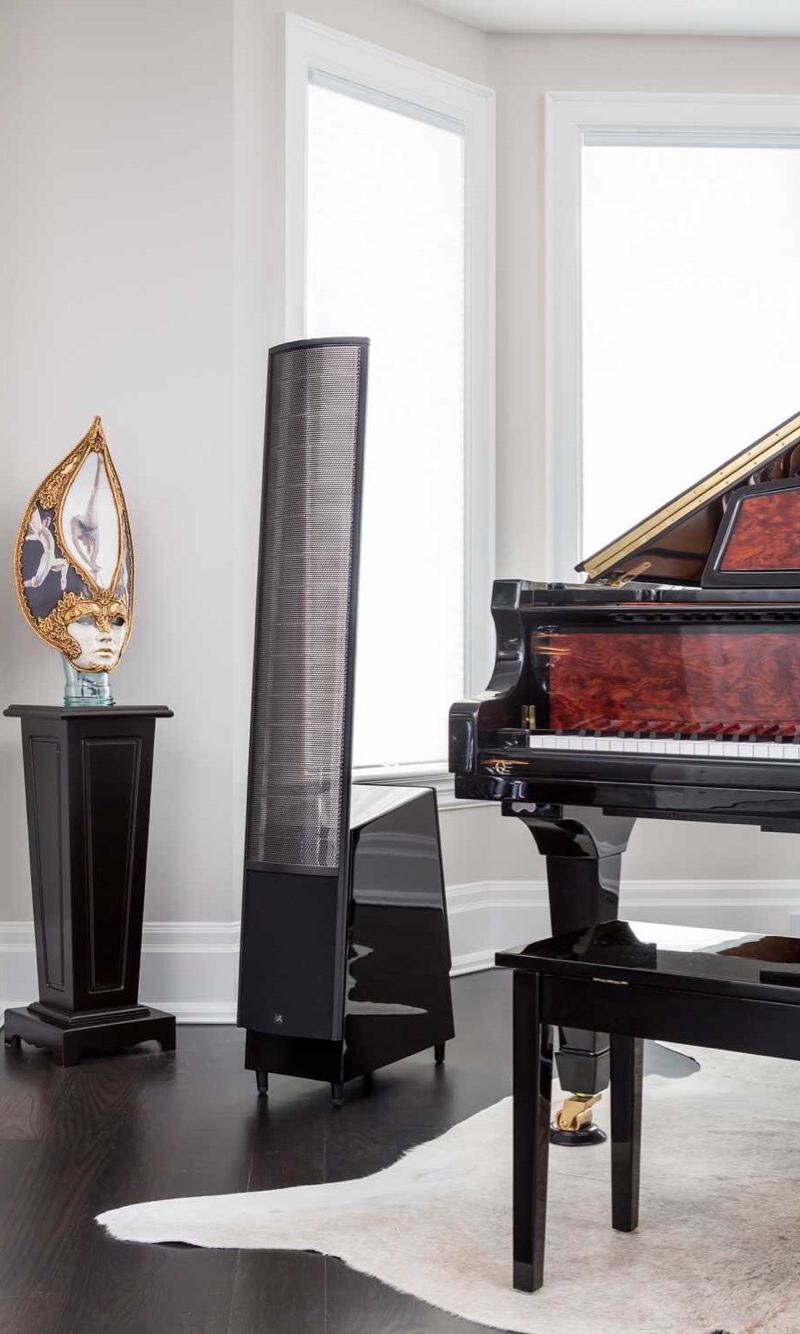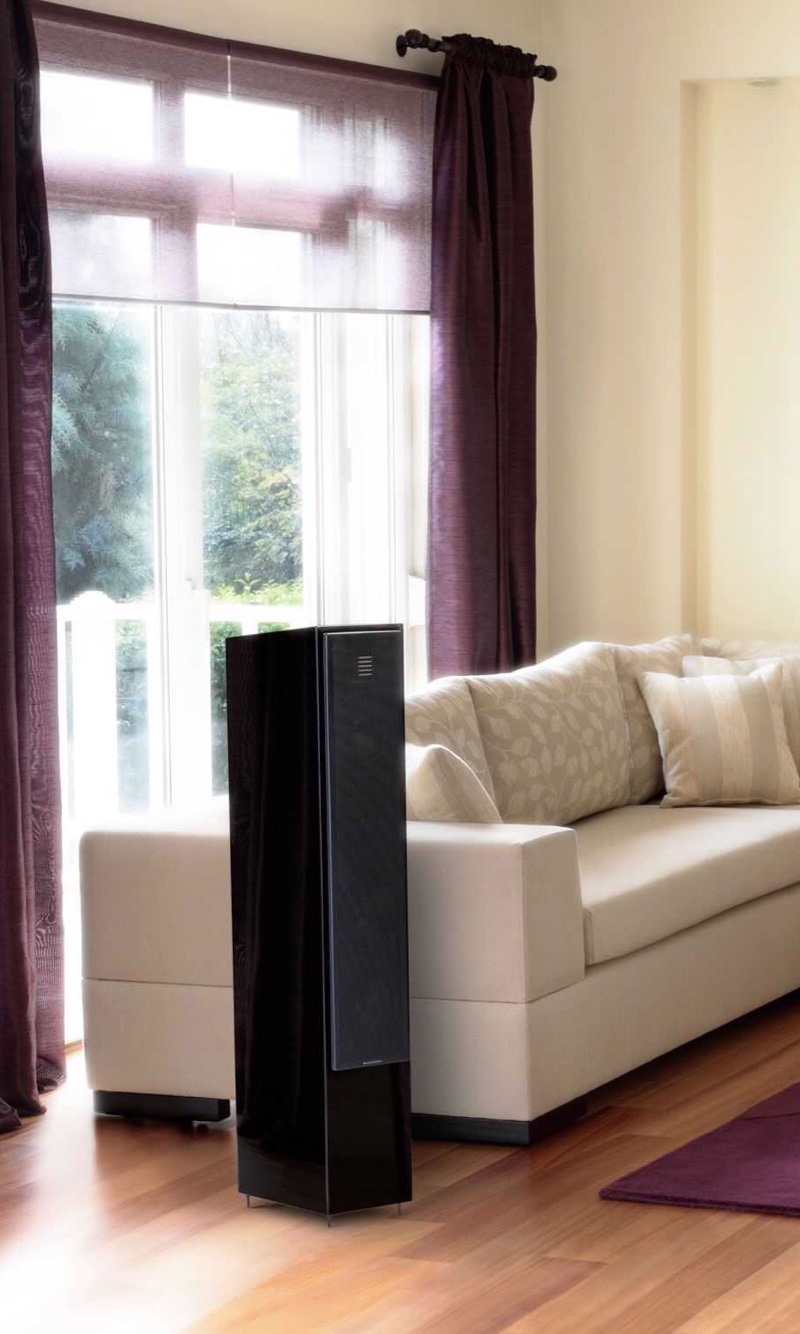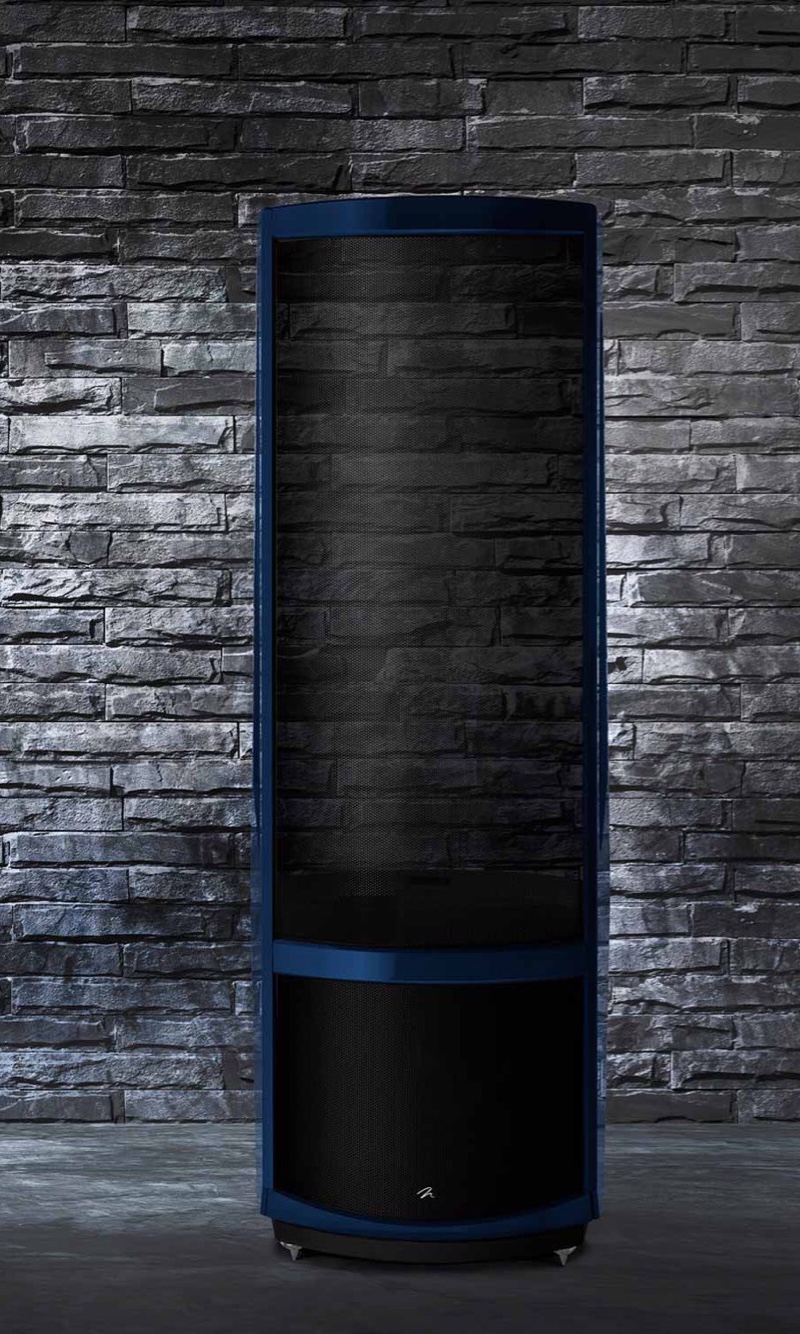 Cutting-edge acoustic technology
Dynaudio is a Danish loudspeaker maker, founded in 1977. Dynaudio builds speakers using only their own drivers. Dynaudio has a subsidiary called Dynaudio Acoustics that focuses on professional studio monitor loudspeakers. Dynaudio speakers are installed in more than ten thousand recording studios worldwide and have been chosen as reference monitors by BBC Radio & Music. Dynaudio has been the OEM audio supplier to Swedish automaker Volvo CarsCorporation and is today the supplier for German automaker Volkswagen. Bugatti has also employed Dynaudio as their OEM audio supplier. Bugatti's Dynaudio system is called The Puccini Sound System.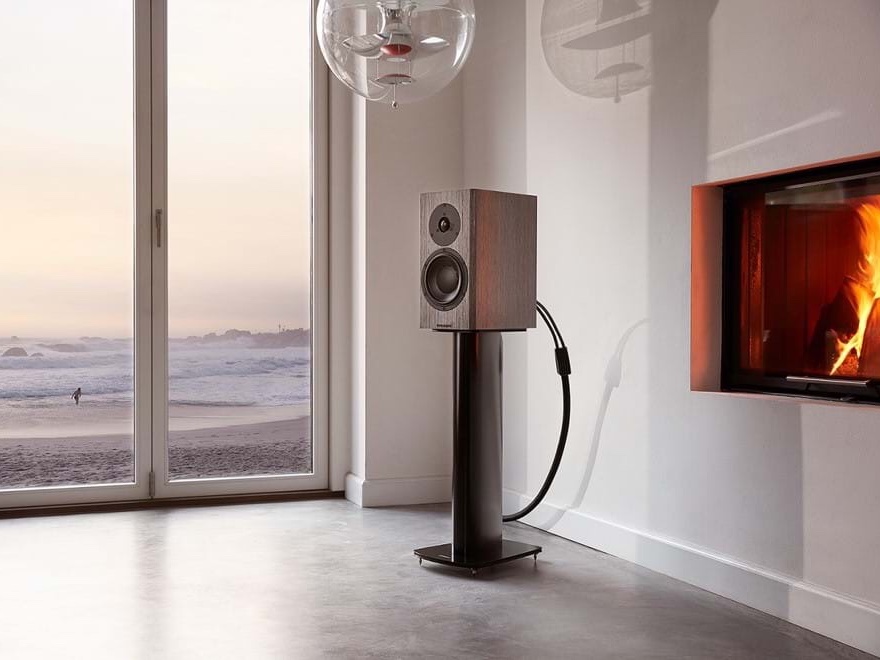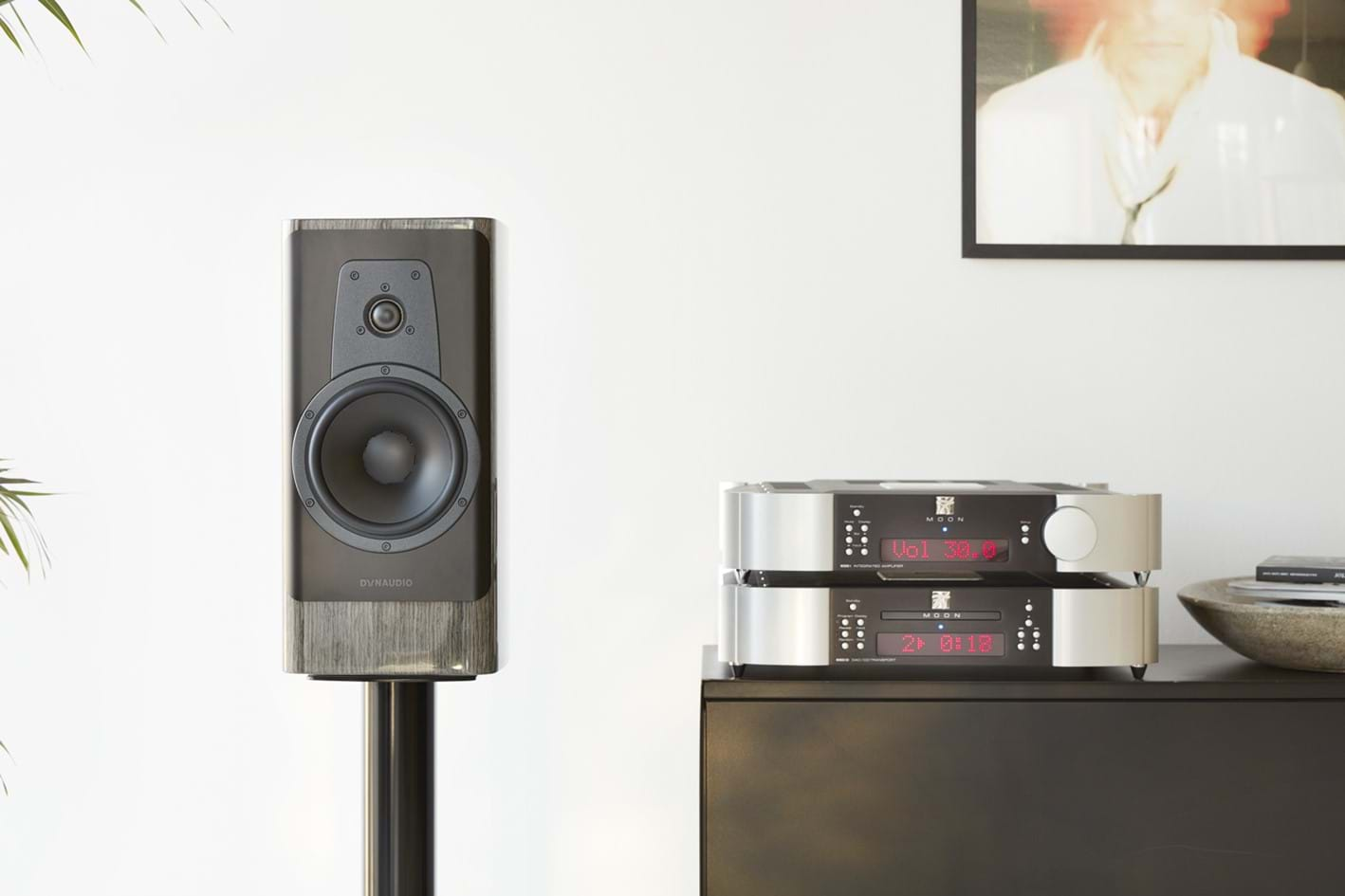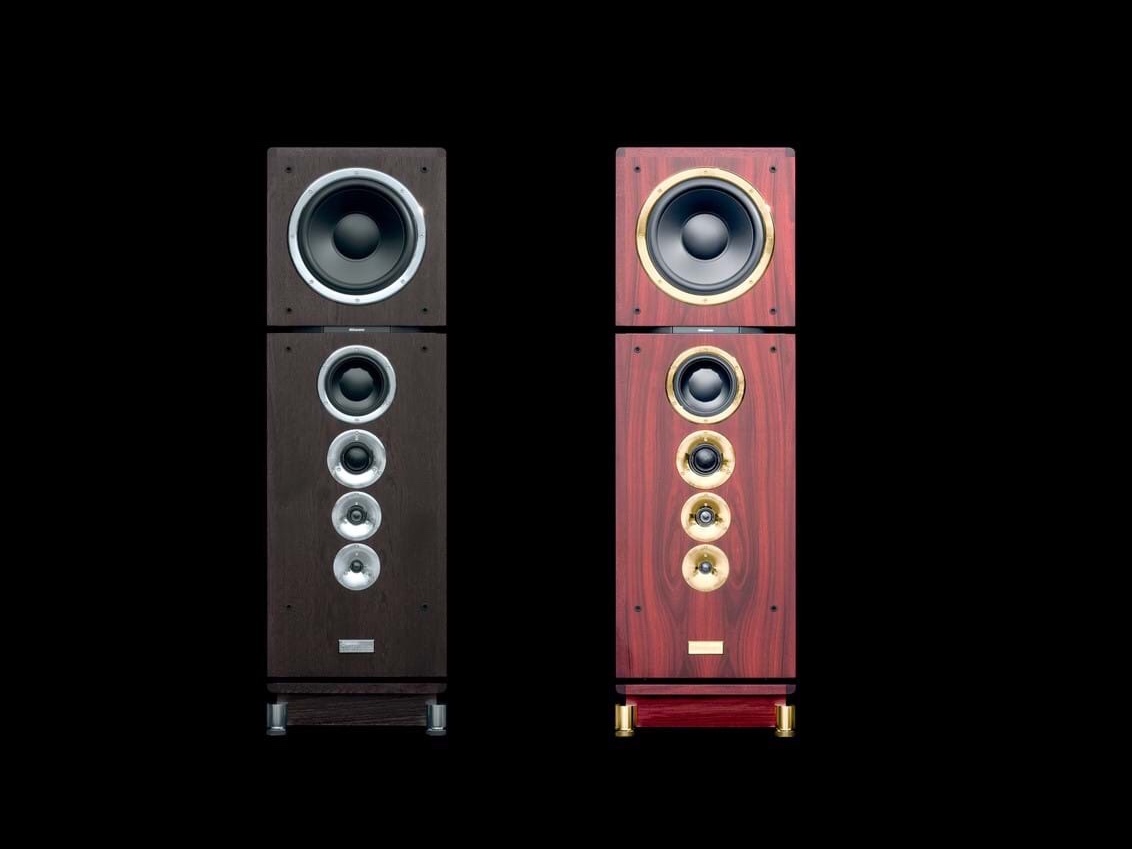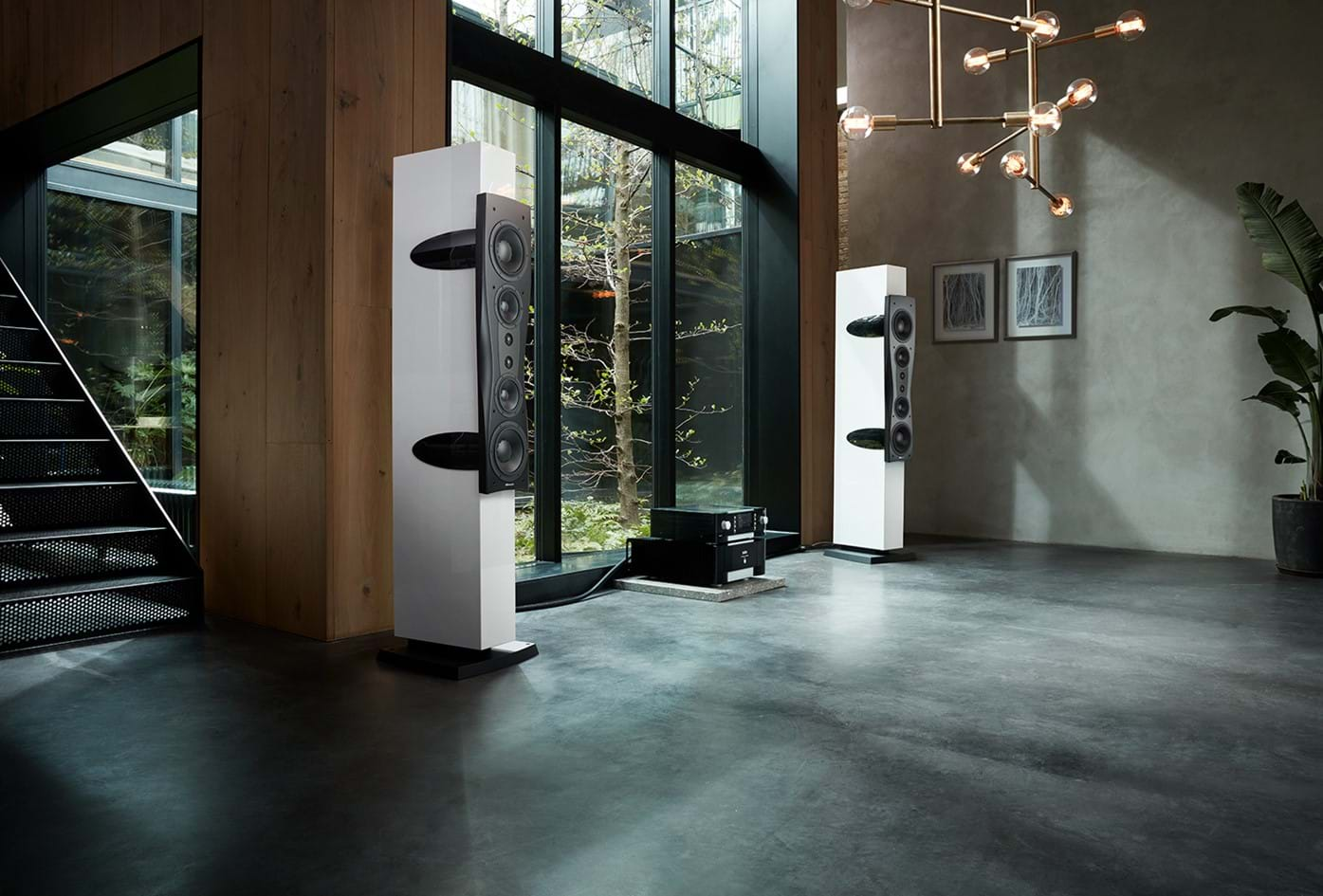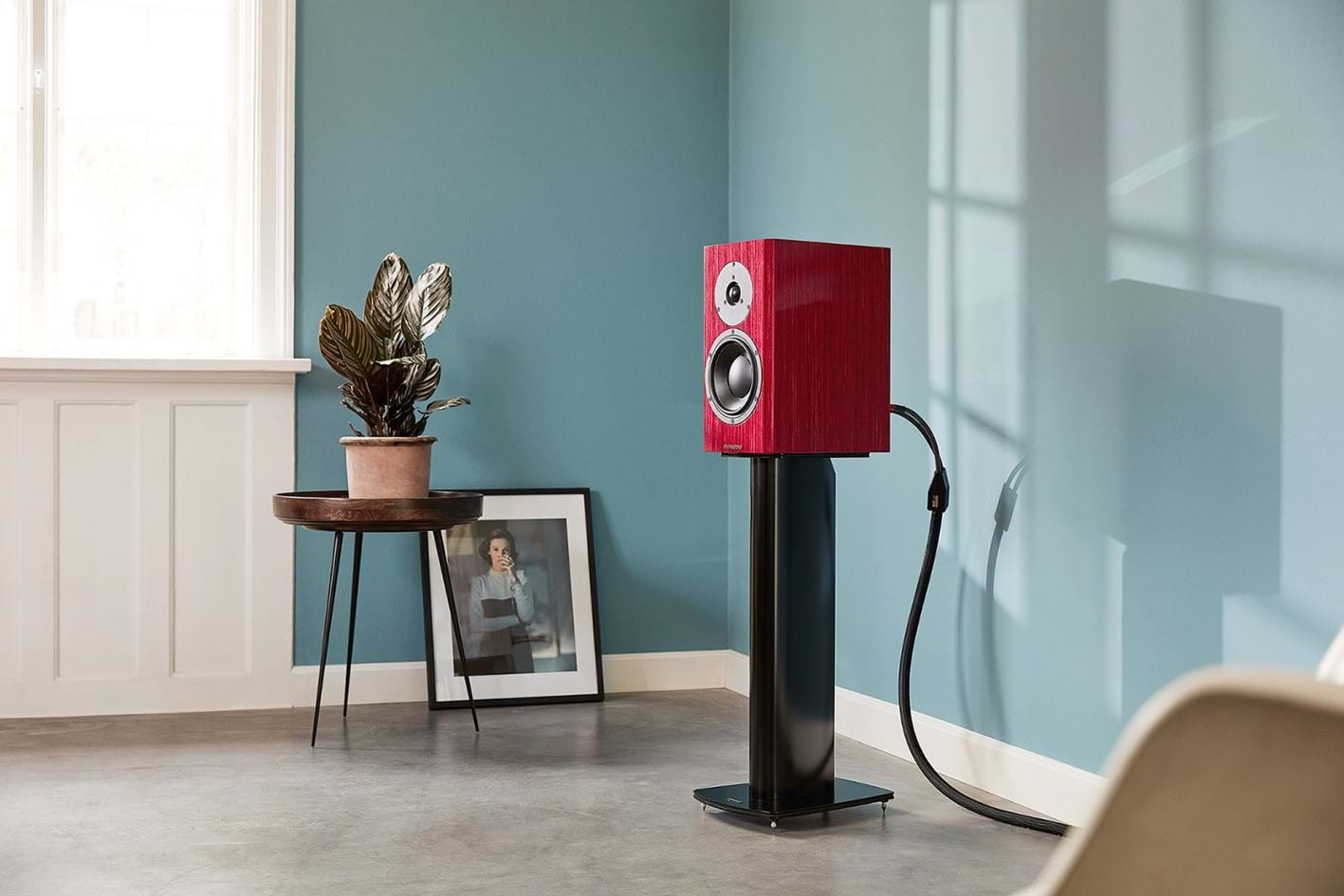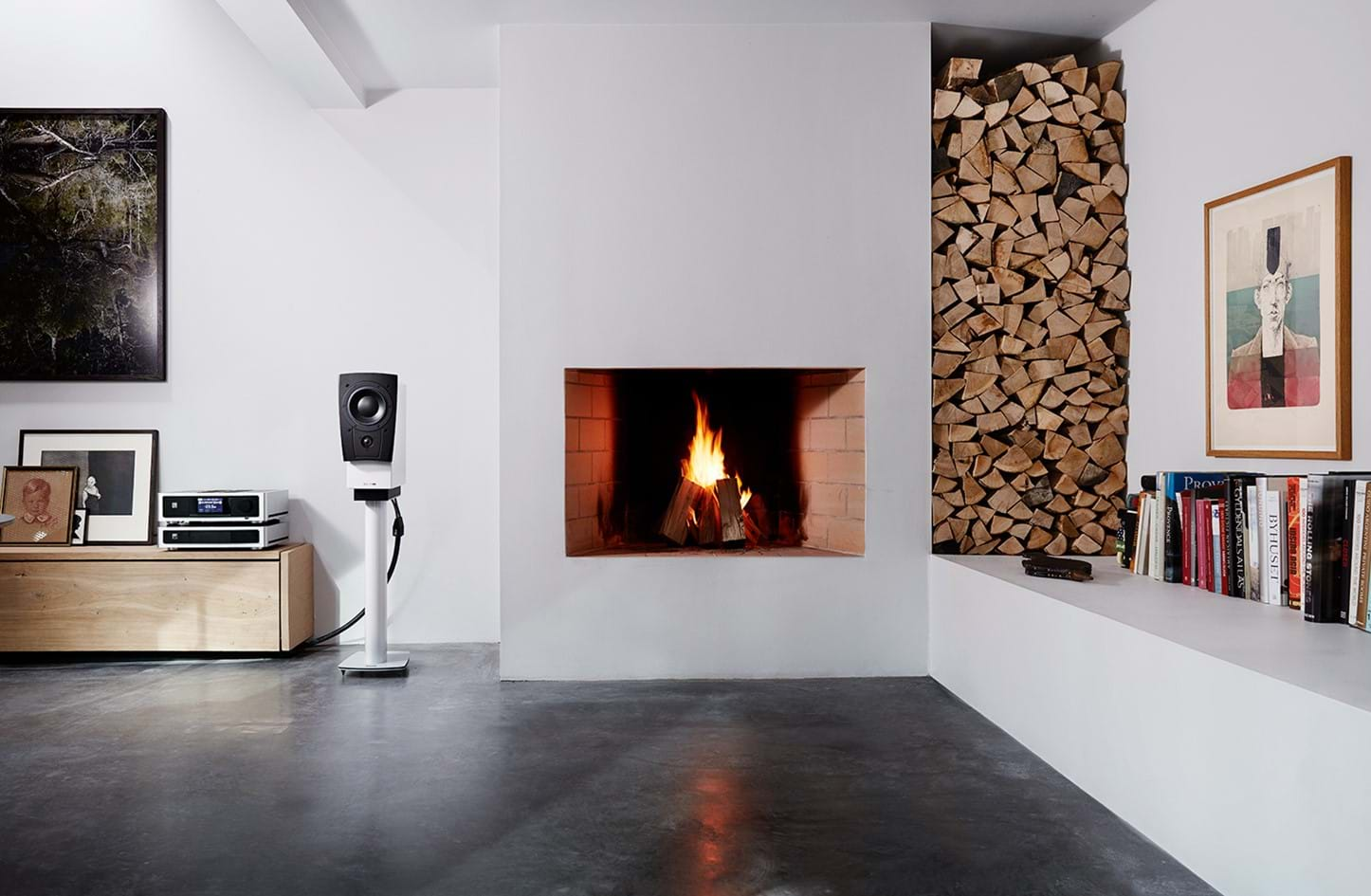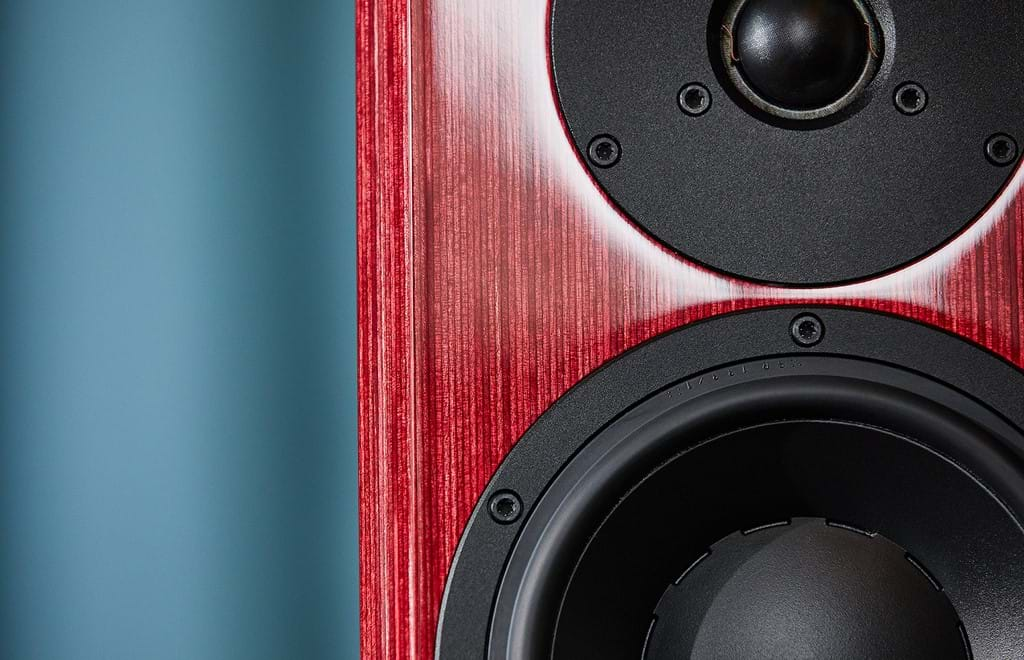 Anywhere sounds amazing
Denon was founded in 1910 with an emphasis on gramophone players, "Den-on" formed as a merger of Denki Onkyo company of Japan (with "On" meaning 'sound' and "Kyo" meaning 'harmony). After partnering with record company Columbia in 1927, Denon focused on production of world-class direct-drive turntables, phono cartridges, and tape recorders. Denon pioneered the development of moving coil phono cartridges, and established itself as a fixture in professional recording studios. Denon, after launching a full-line of high end audio products in the mid 1970s, including its robust direct drive turntables famous for their enormous bases, elegantly sloping platters, and beautiful LED displays, introduced the first PCM digital recorder for studio use, defining its place as a pioneer in digital recording and the introduction of the Compact Disc. Denon then went on to introduce many advanced CD playback devices for both home and professional use, as well as pioneer "ladder"-type digital-to-analog converter technology with its Super Linear Converter (SLC). Denon continued its technological leadership into the home theater markets by introducing some of the first receivers and preamplifier/processors to incorporate both AC-3 (later Dolby Digital) and THX processing. Today, Denon designs and manufactures a tremendously sophisticated line of industry-leading specialty audio, home theater, and custom installation products.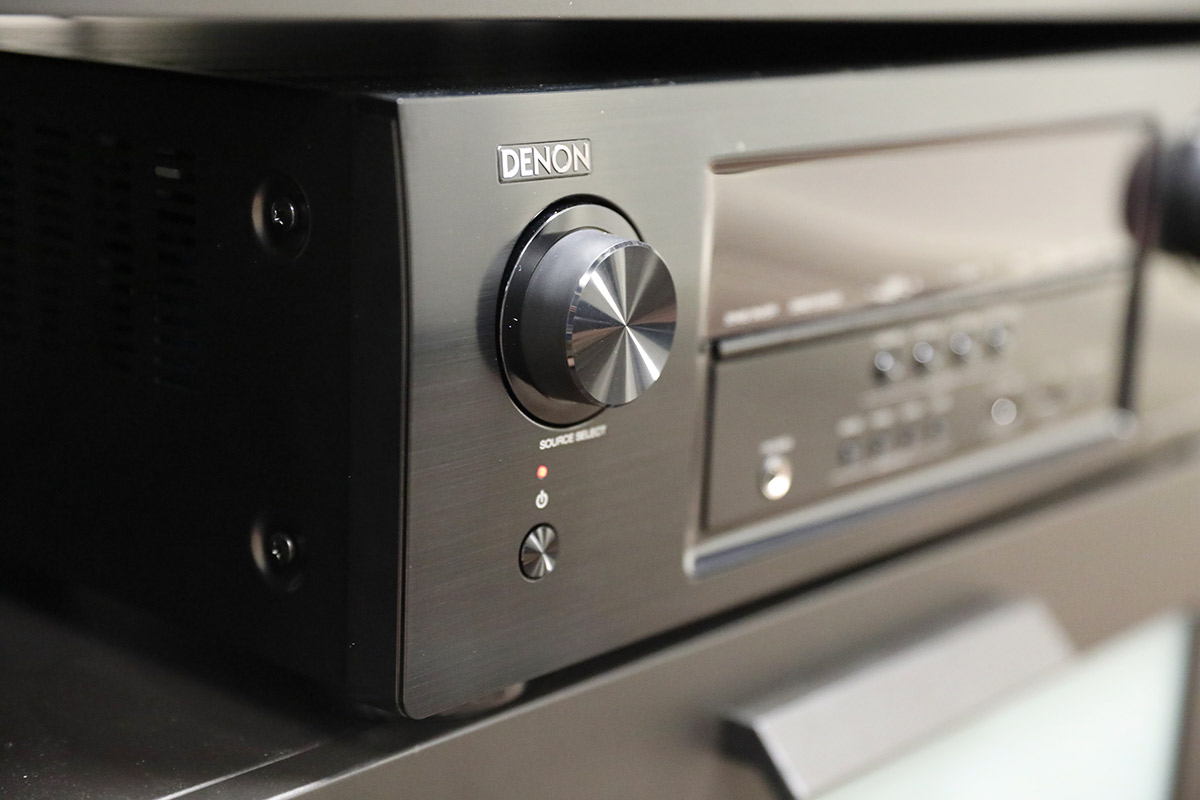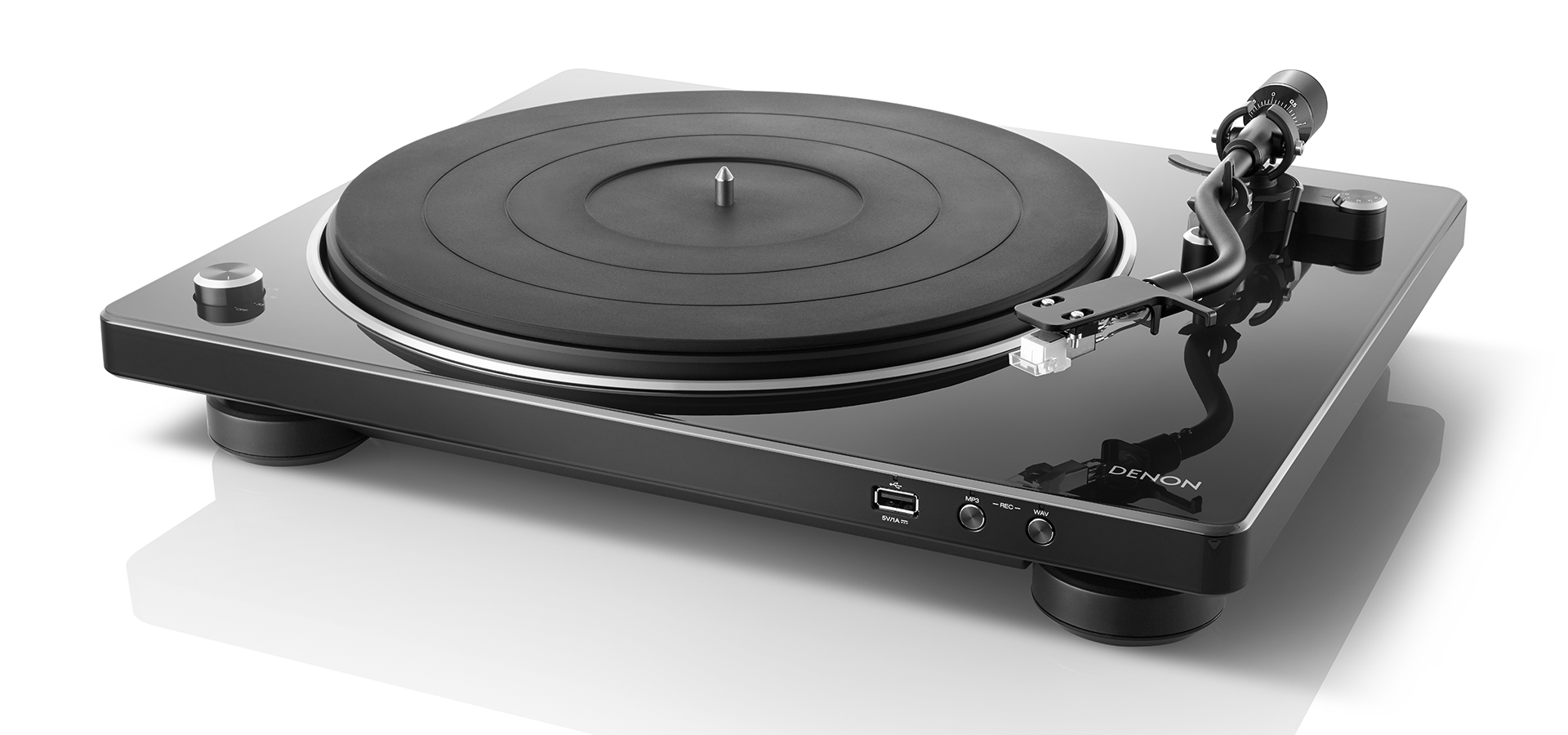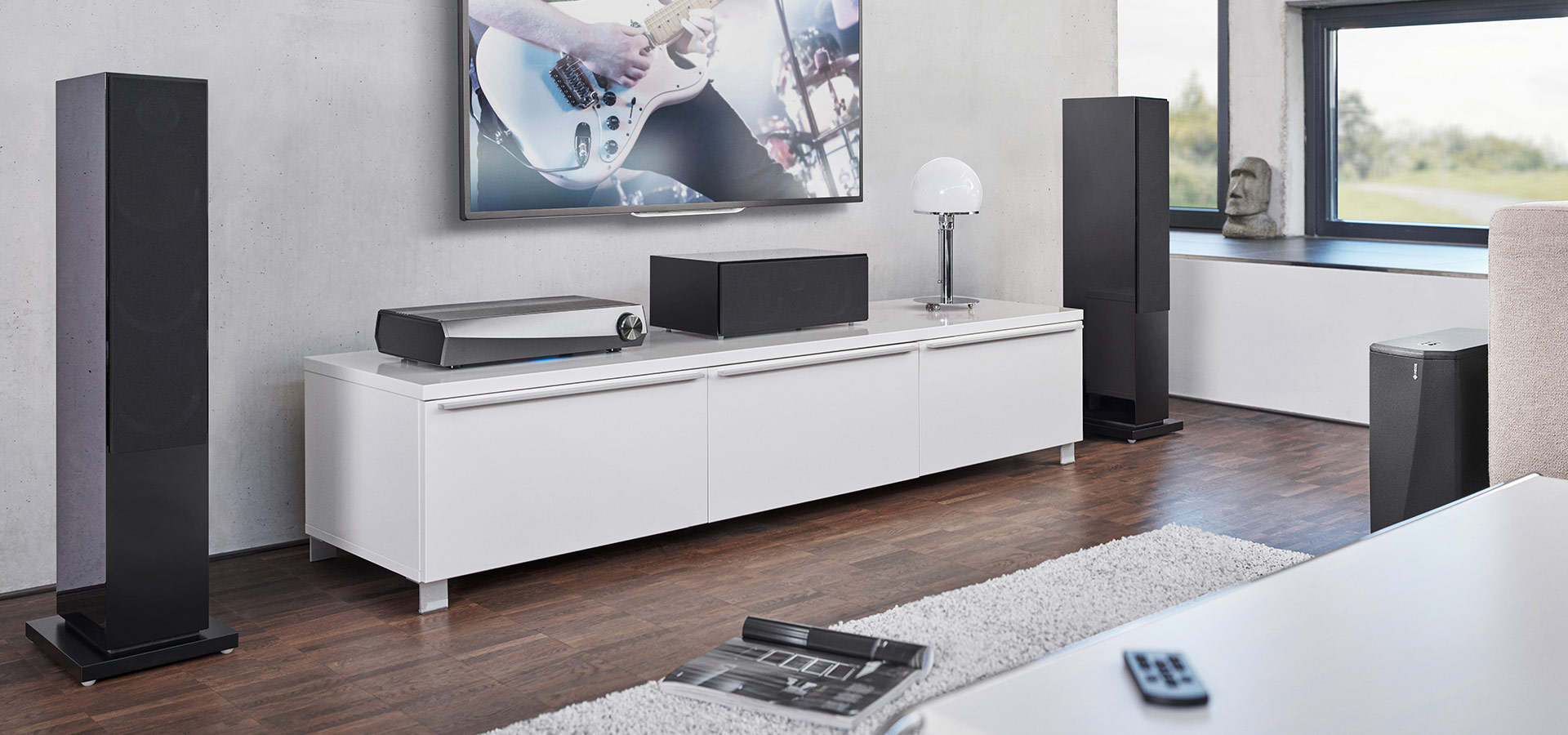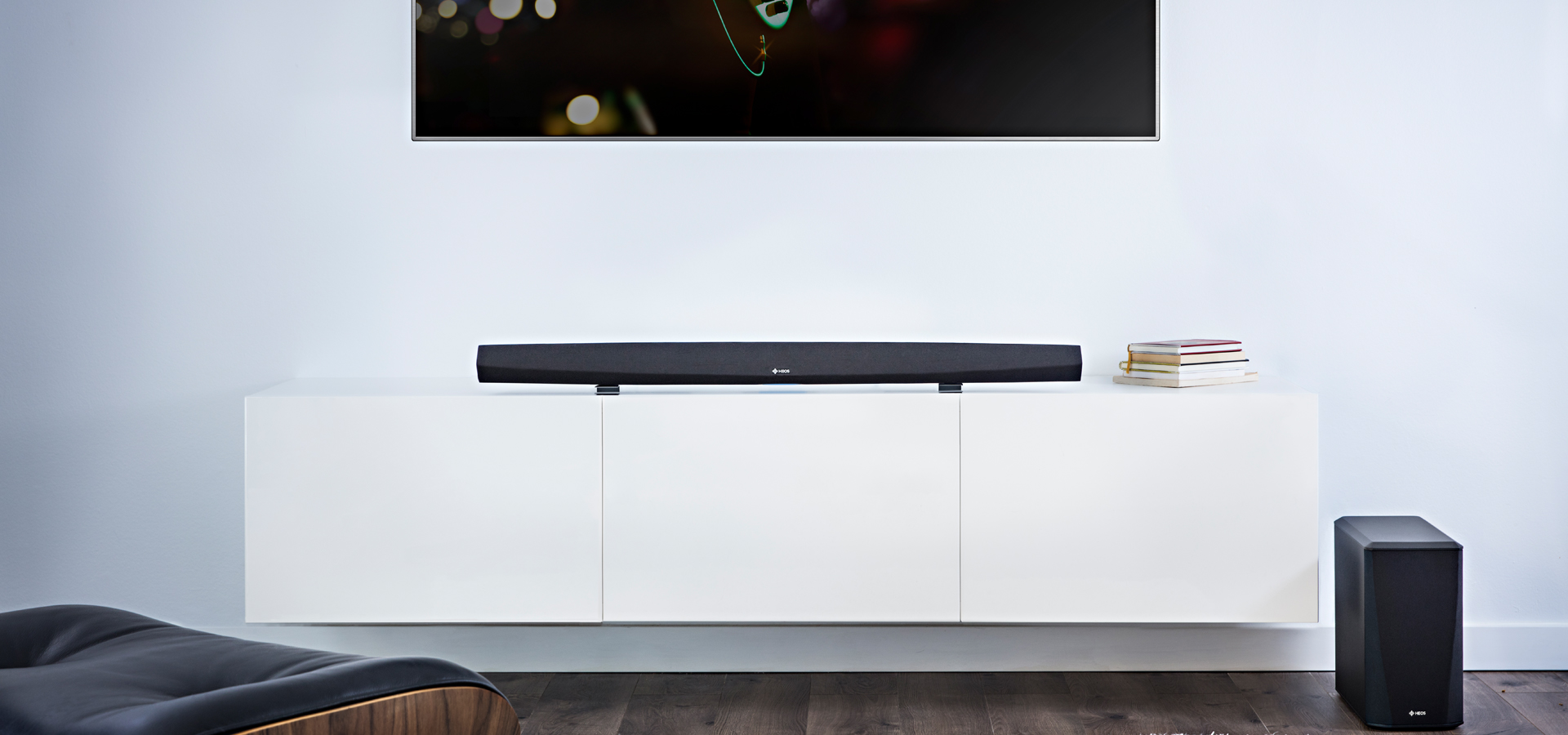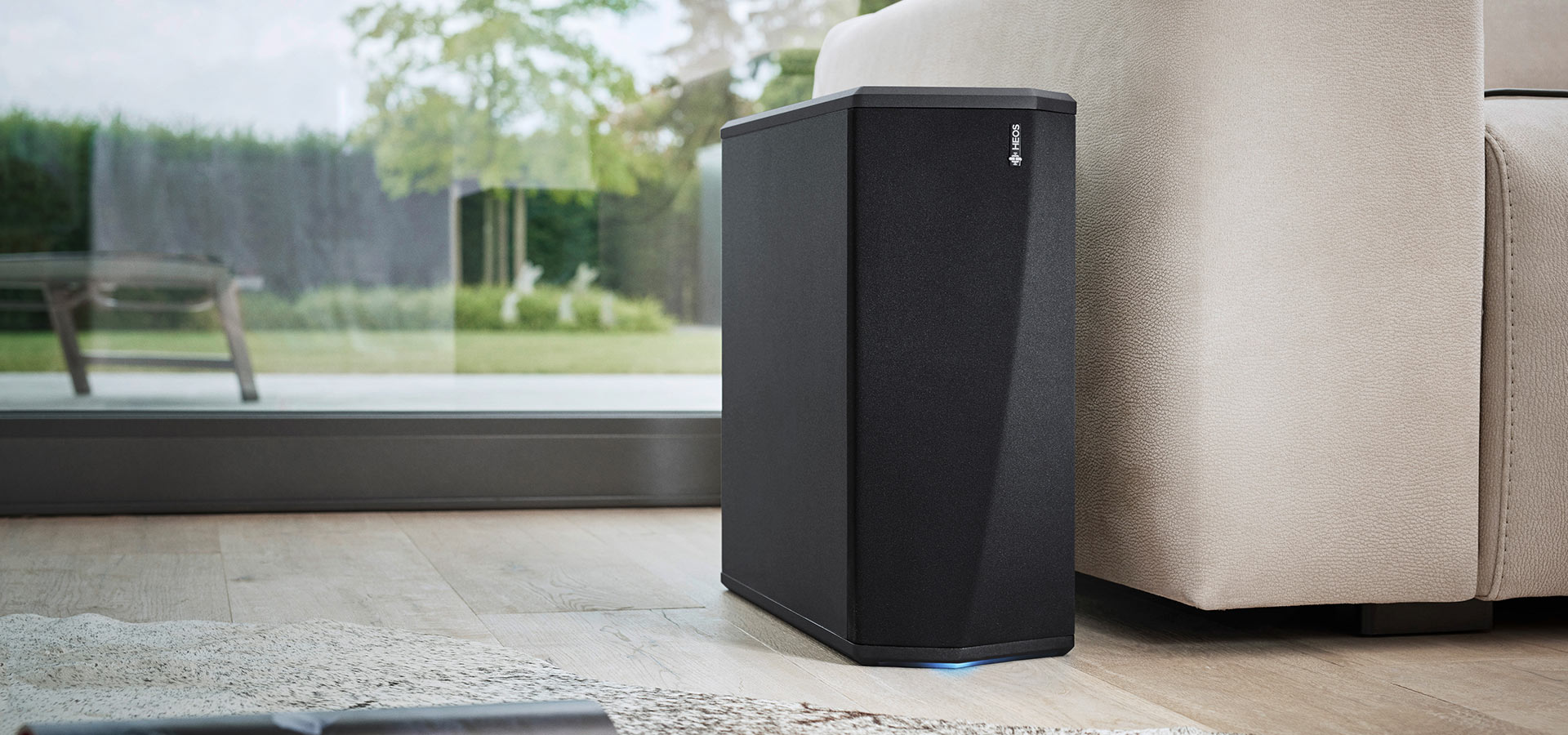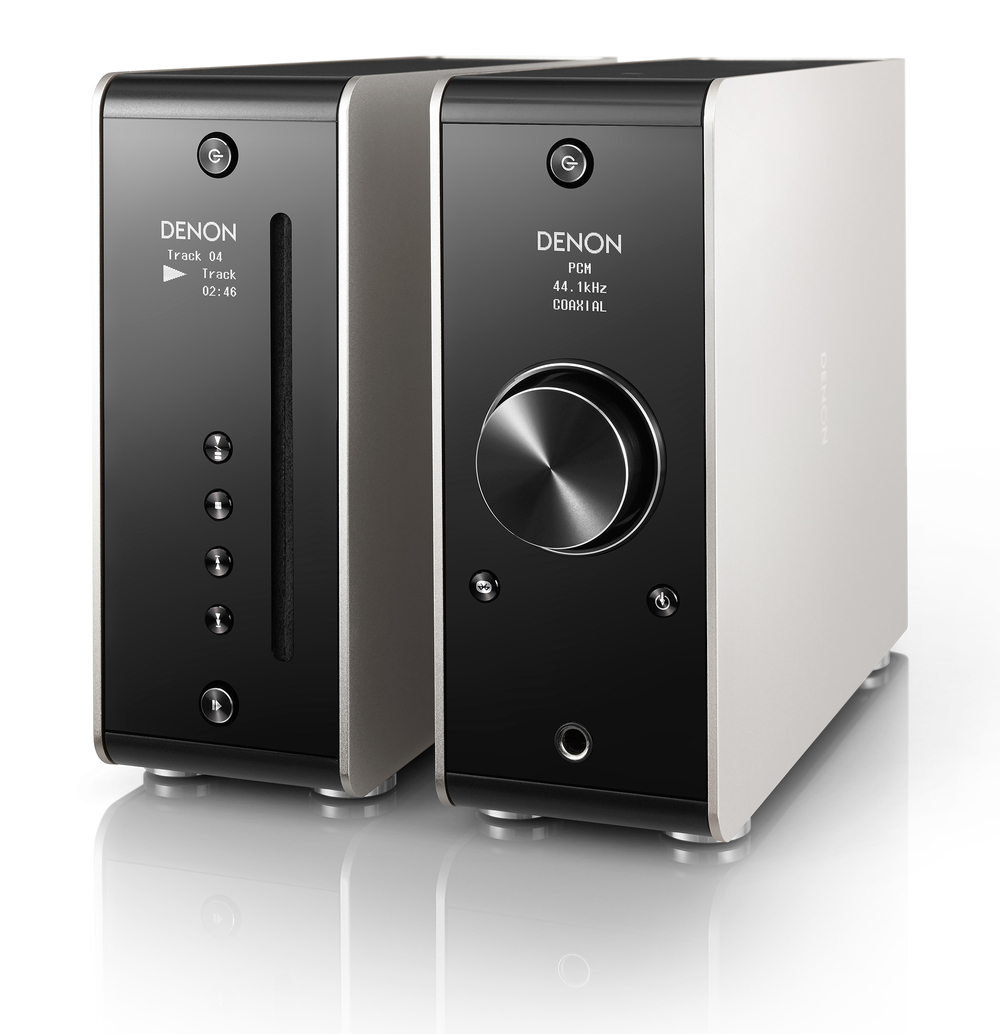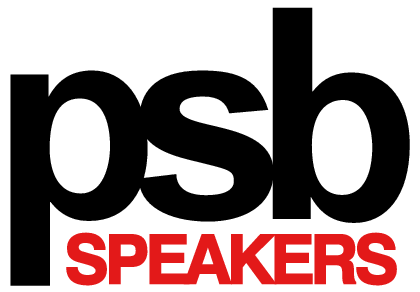 Real sound for real people
PSB Speakers are an ideal choice for today's home audio consumer – novice to audiophile. Today, PSB offers a wide collection of high performance options, including Synchrony, Imagine, Image, and Alpha in-room speakers, outdoor speakers, SubSeries subwoofers, CustomSound in-wall/in-ceiling speakers, and in-cabinet speakers. With all these options at your fingertips, you're sure to find a speaker system that will be just right for your listening preferences and the size of your listening room, or even your entire house!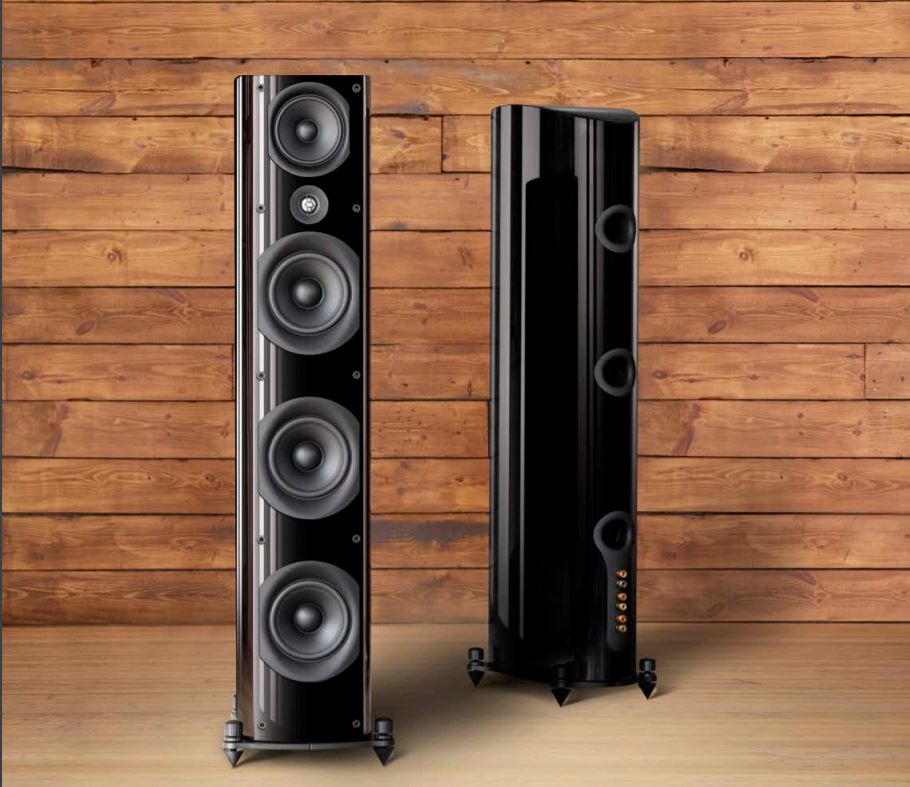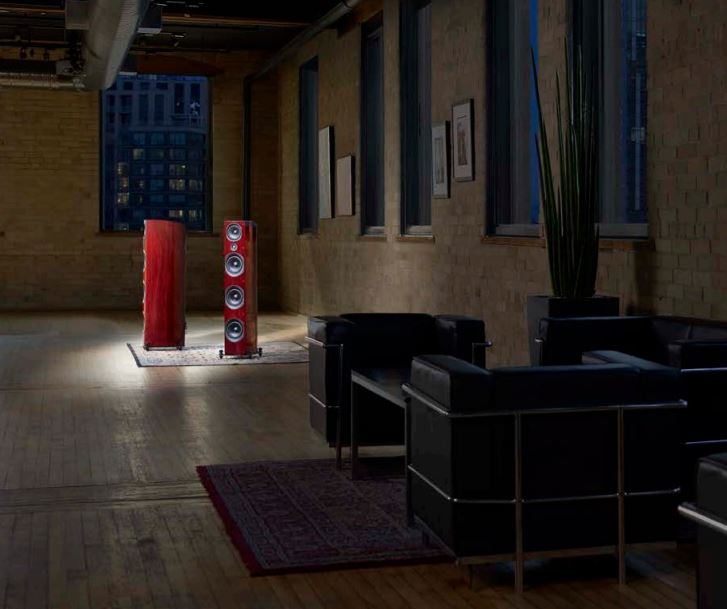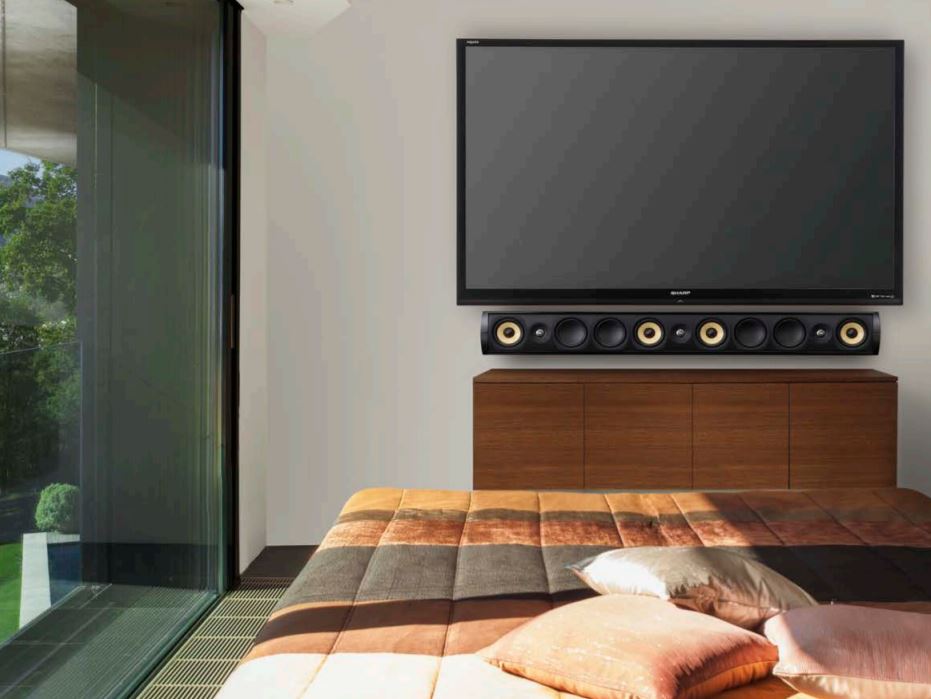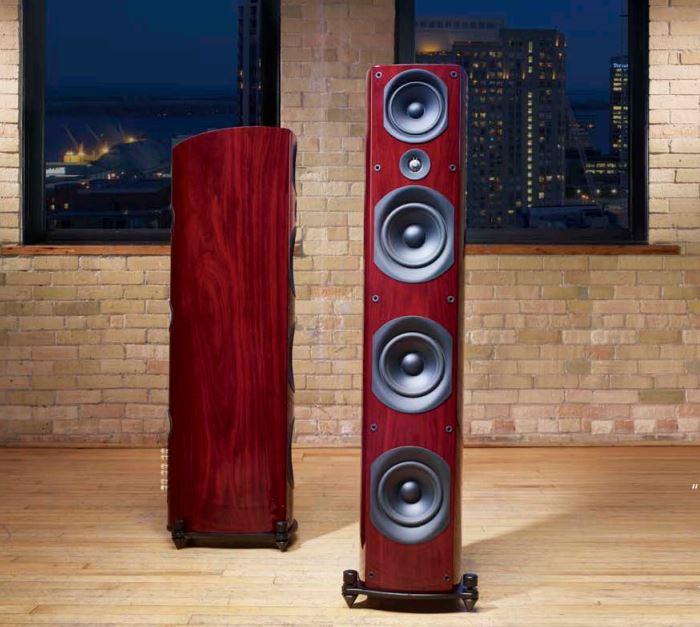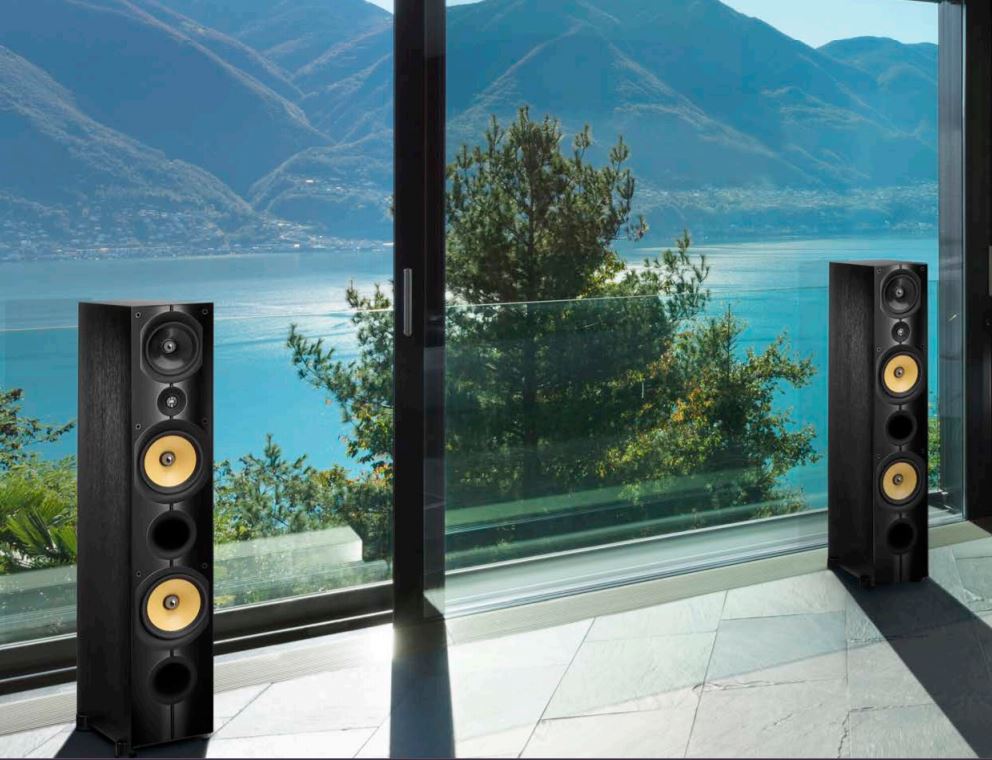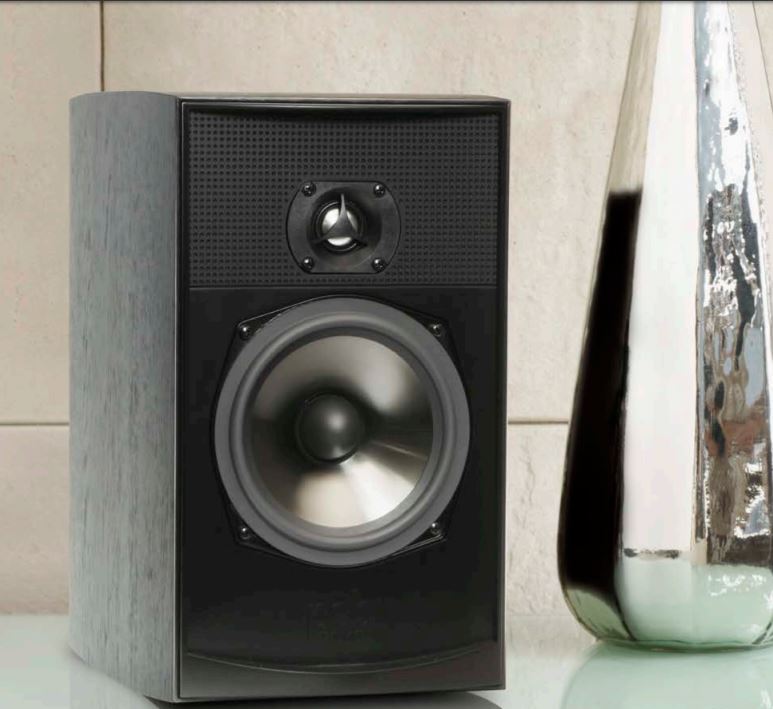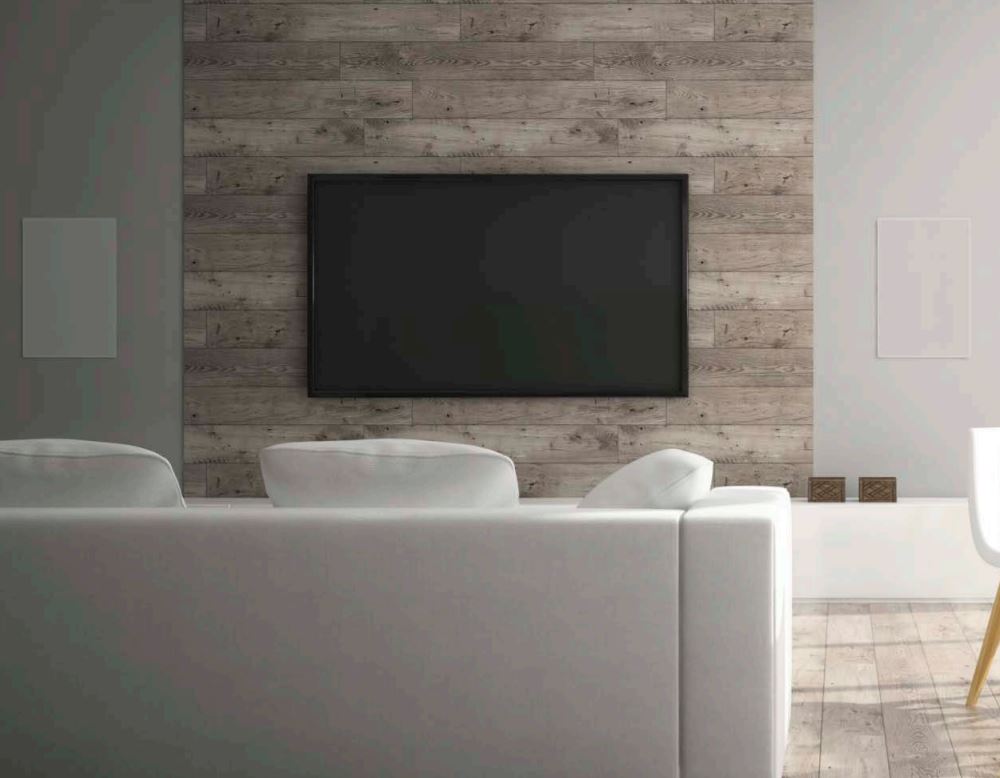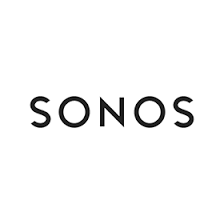 ALL THE MUSIC YOU LOVE
Sonos is an American consumer electronics company founded in 2002 by John MacFarlane, Craig Shelburne, Tom Cullen and Trung Mai, based in Santa Barbara, California. Sonos is widely known for the smart speakers it develops and manufactures. MacFarlane introduced a prototype at the 2004 Consumer Electronics Show, which was released in 2005 as a bundle called the Digital Music System. The company expanded upon the prototype and product design, adding mesh networking with AES encryption to allow the speakers to play music simultaneously in multiple rooms. Between 2011 and 2014, the company released numerous speakers and added more services. They worked with Bruce Mau Design to incorporate a rebrand of the company, which took effect in 2015. The company has partnered with other companies adding to their catalog of services, including iHeartRadio, Spotify, MOG, QQ MUSIC, and Amazon Music. They are also partnering with Amazon to enable Alexa to control Sonos speakers, intending to eventually work with every voice assistant on the market. Google Assistant will also be supported by Sonos in 2018. The company opened its own local studio and art museum, the SONOS STUDIO, in May 2011 as well as an official Sonos Store in SoHo in July 2016.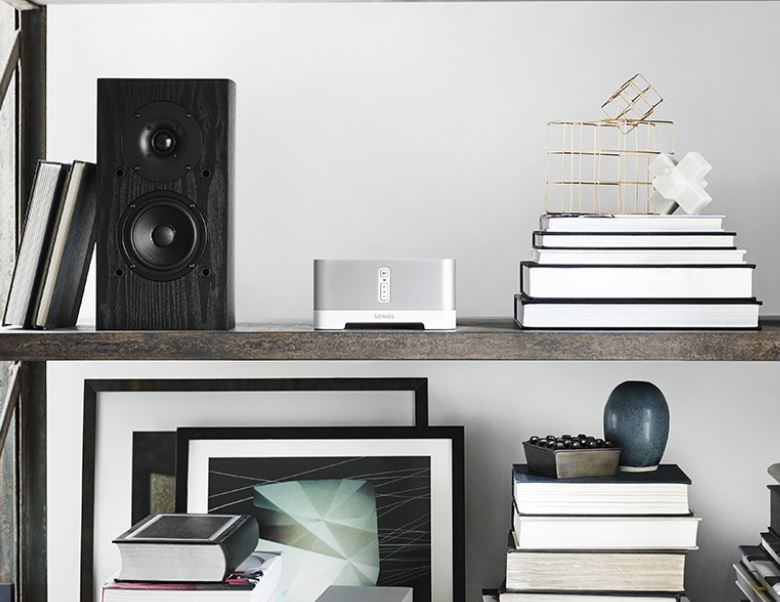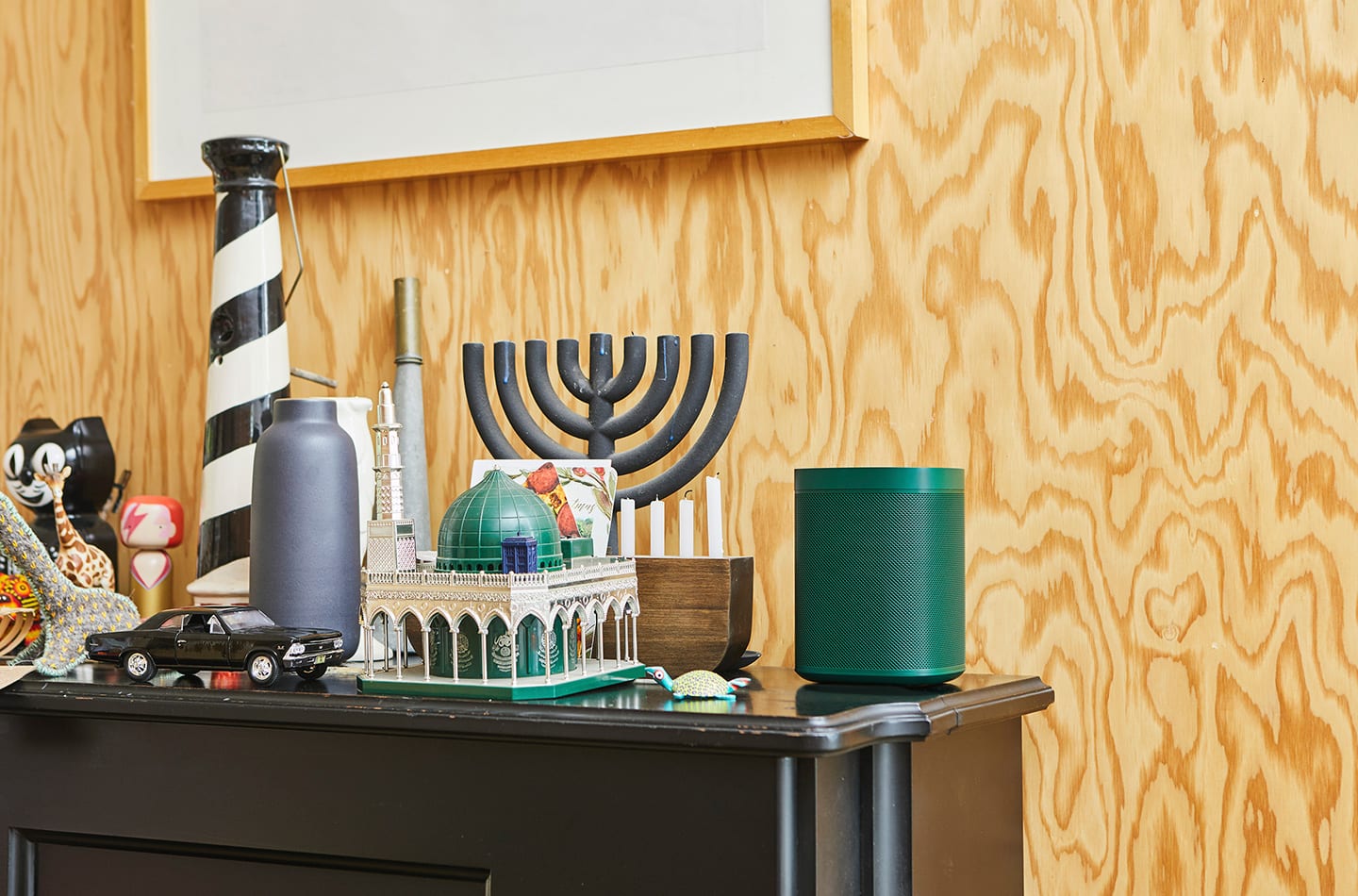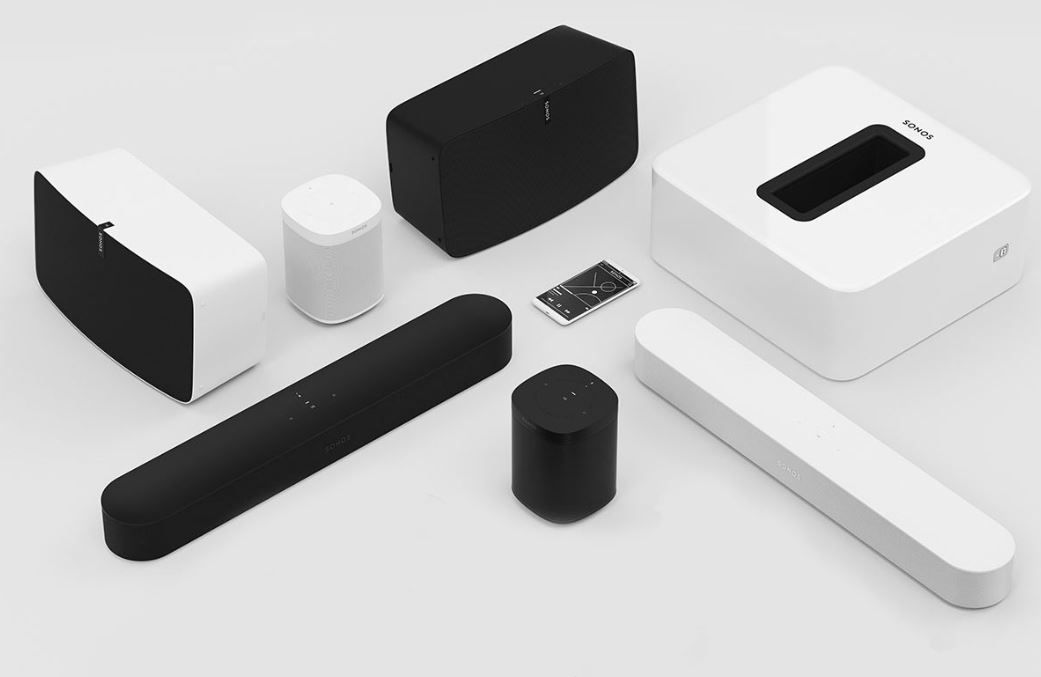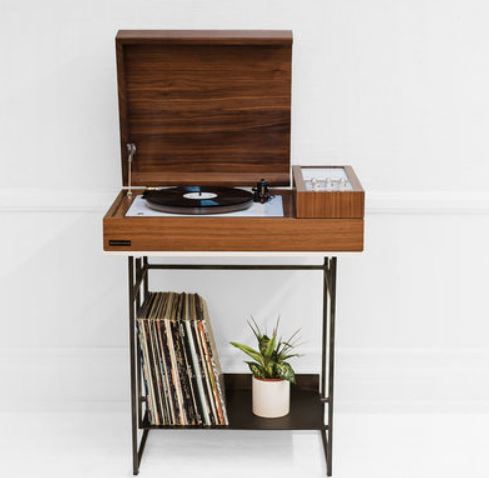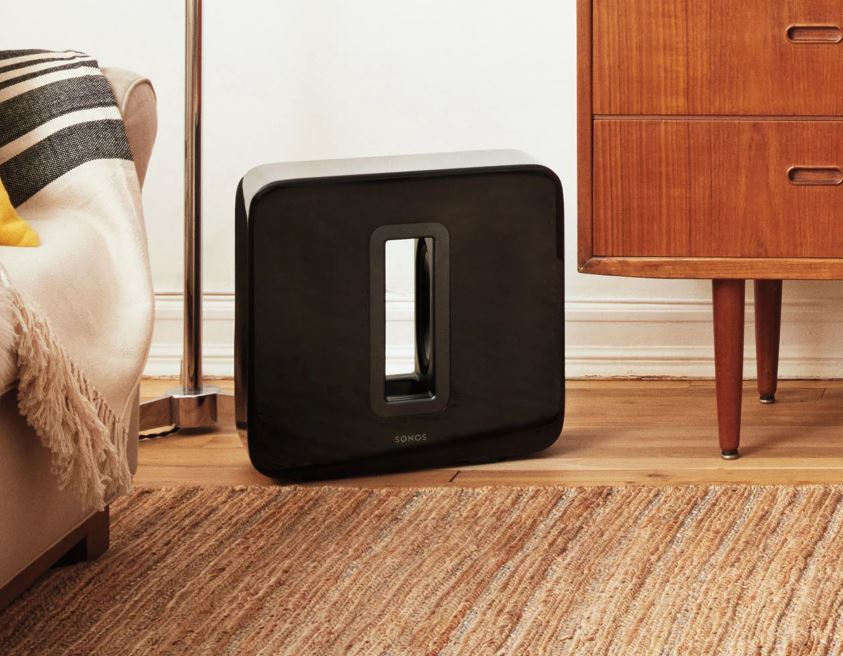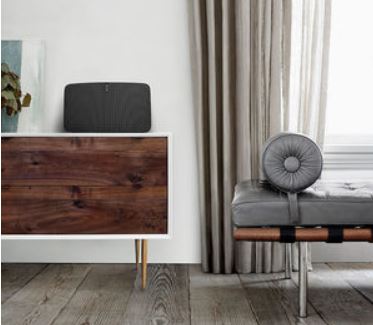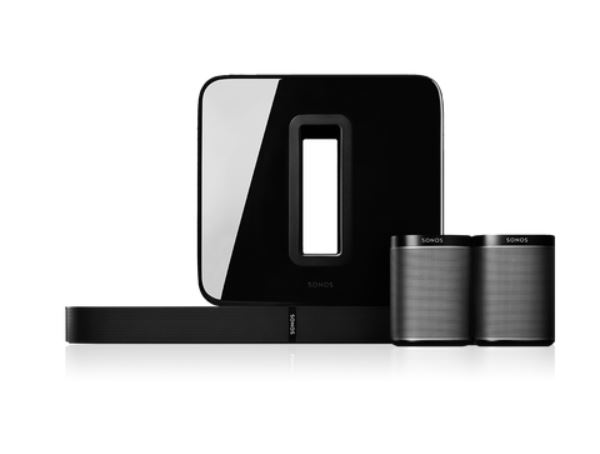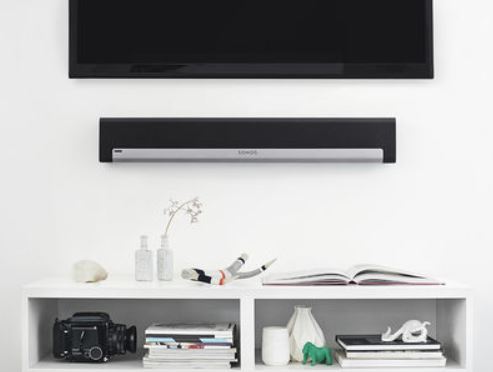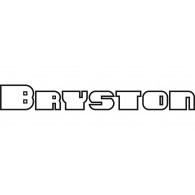 Music for a generation
Bryston Ltd. has been designing and manufacturing state of the art specialty electronics to both the consumer and professional audio marketplaces for over 35 years. Following in the fine tradition of artisan craftsmanship worldwide, every audio component is handcrafted by people who take tremendous pride in building the very best. Each component is hand selected and installed, every wire is cut and bent by hand, and every connection is hand soldered. In the consumer market Bryston manufactures state of the art audio electronics intended to provide the owner with the most musically accurate and reliable performance available. In the professional market Bryston offers amplifiers for recording studios, radio and television broadcast facilities, and sound reinforcement applications such as stadiums and arenas, etc. Each of Bryston's fully assembled products is extensively tested before shipment. During 100 hours of continuous testing, Bryston amplifiers are monitored through a range of input cycles and thermal stress levels to duplicate a broad spectrum of operational loads. If any failures occur, Bryston will catch them during the manufacturing process, before you begin using the product.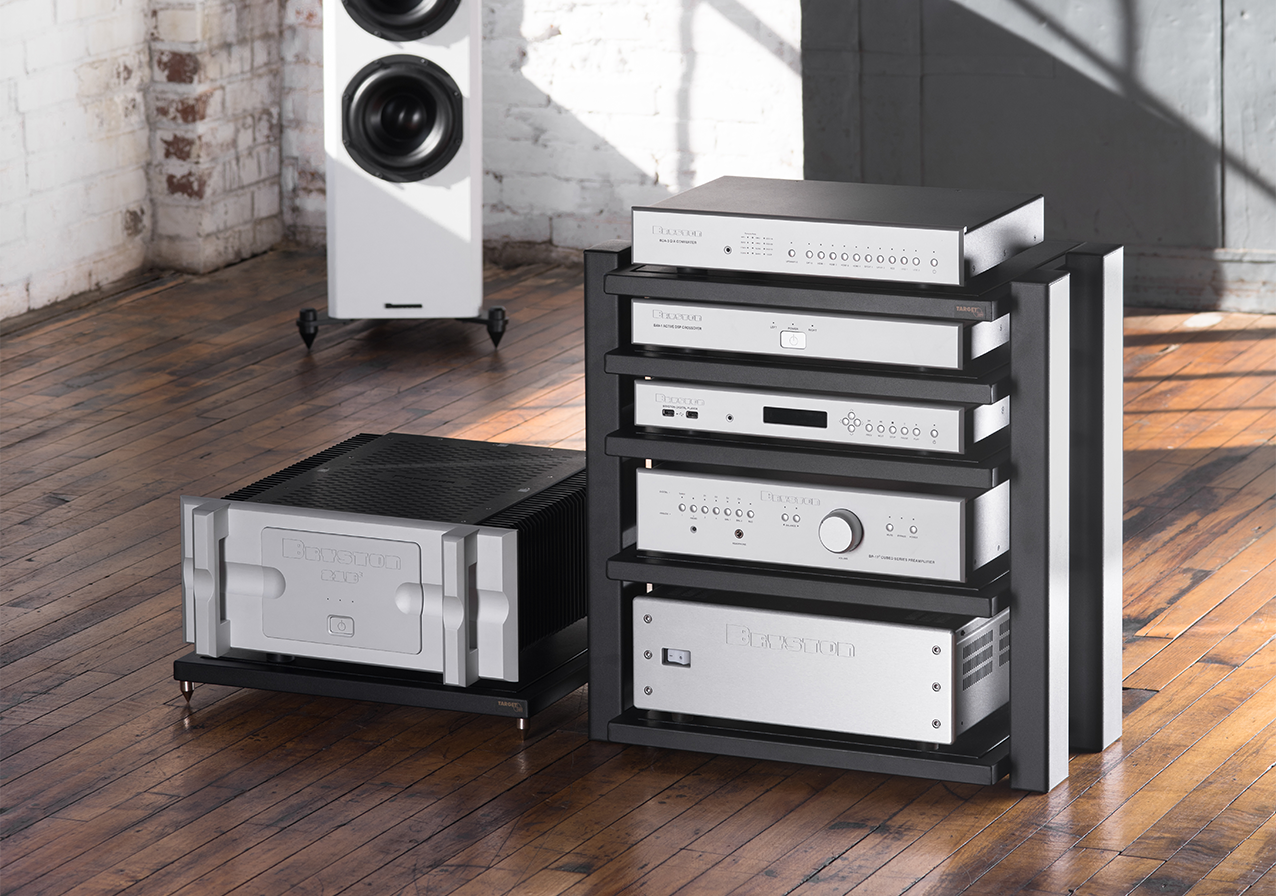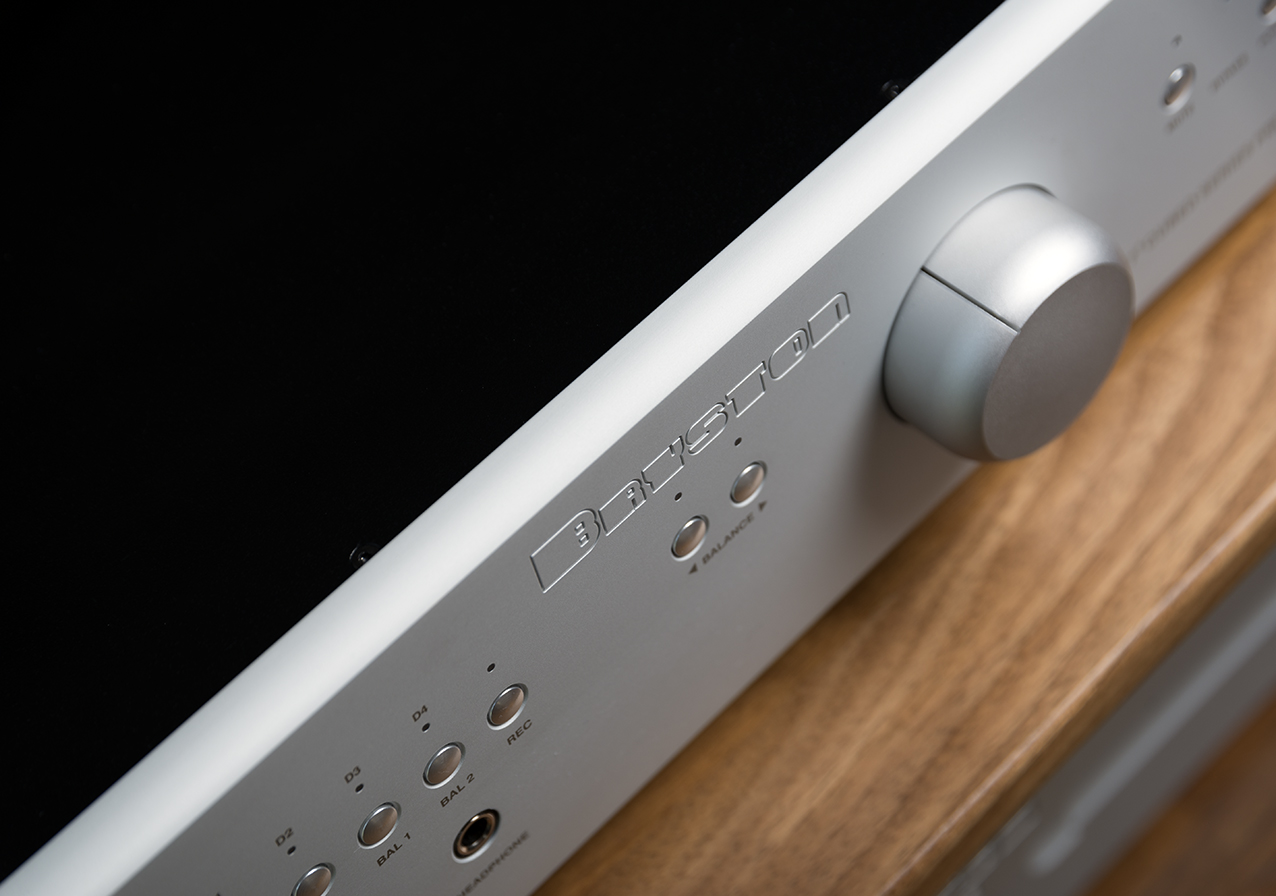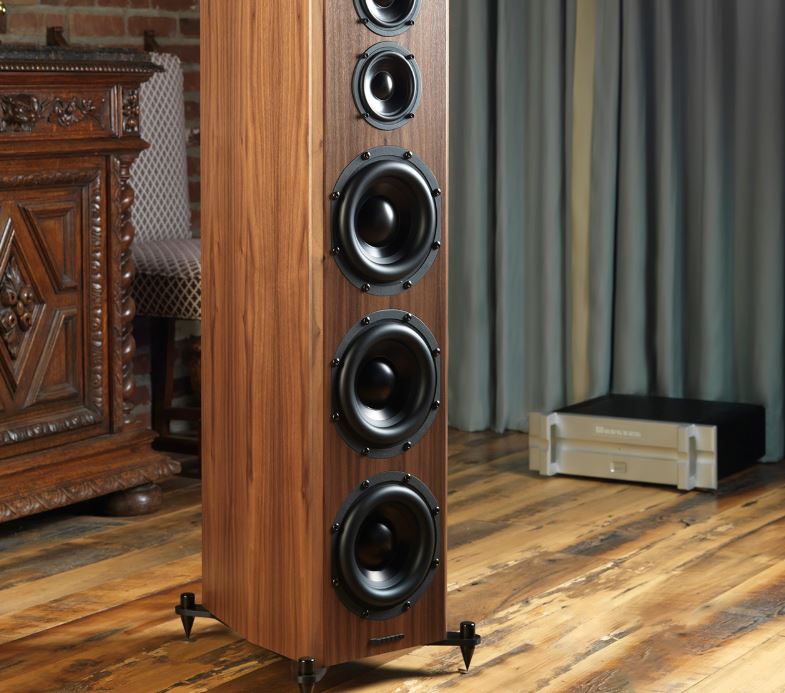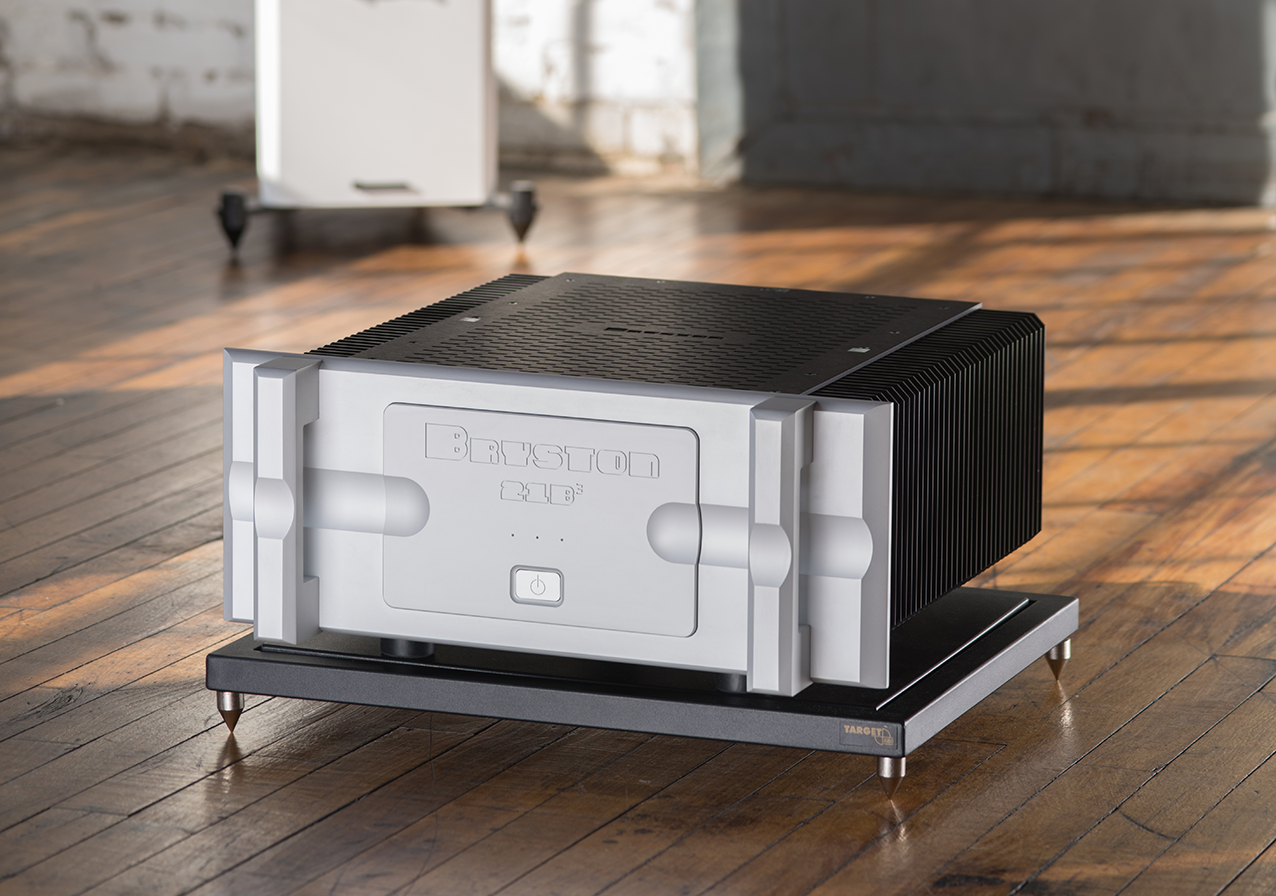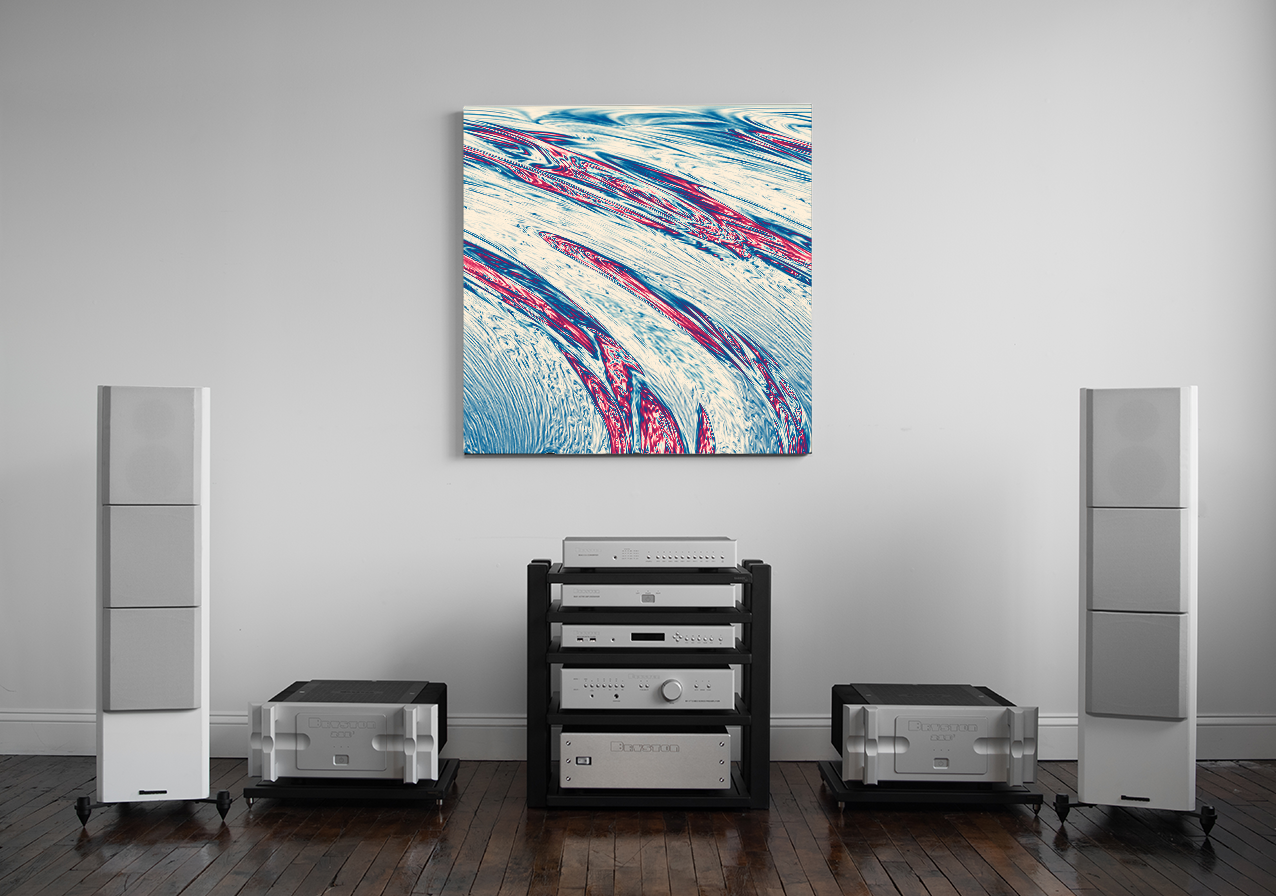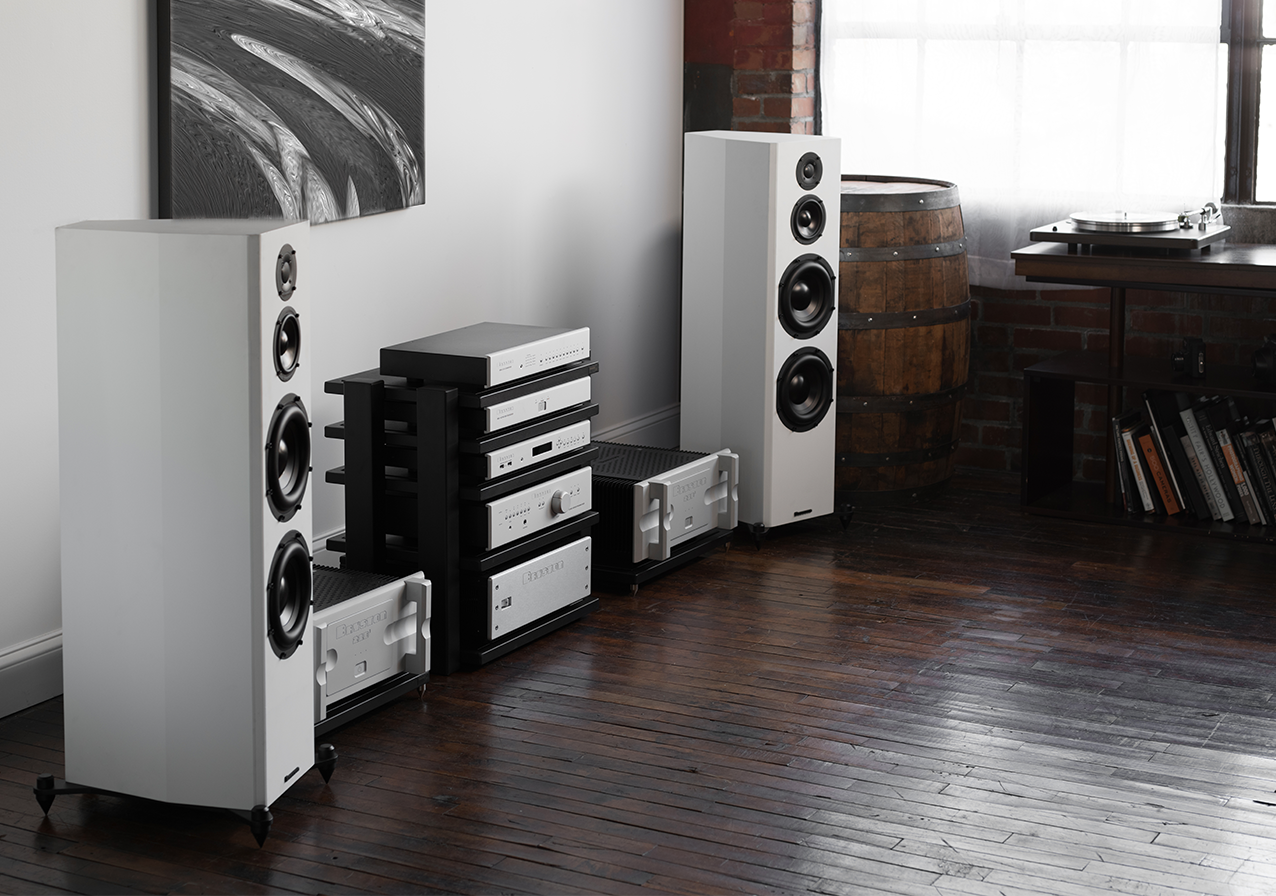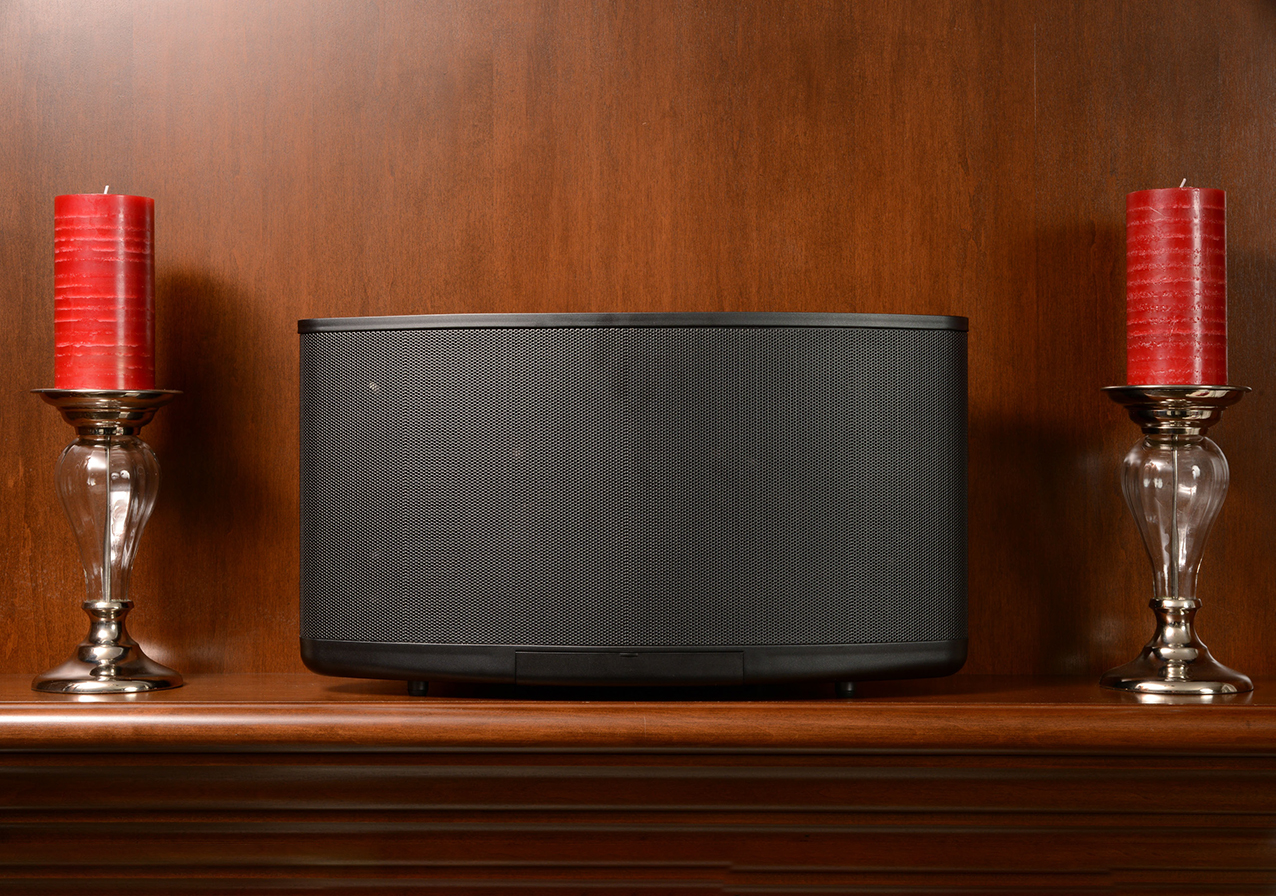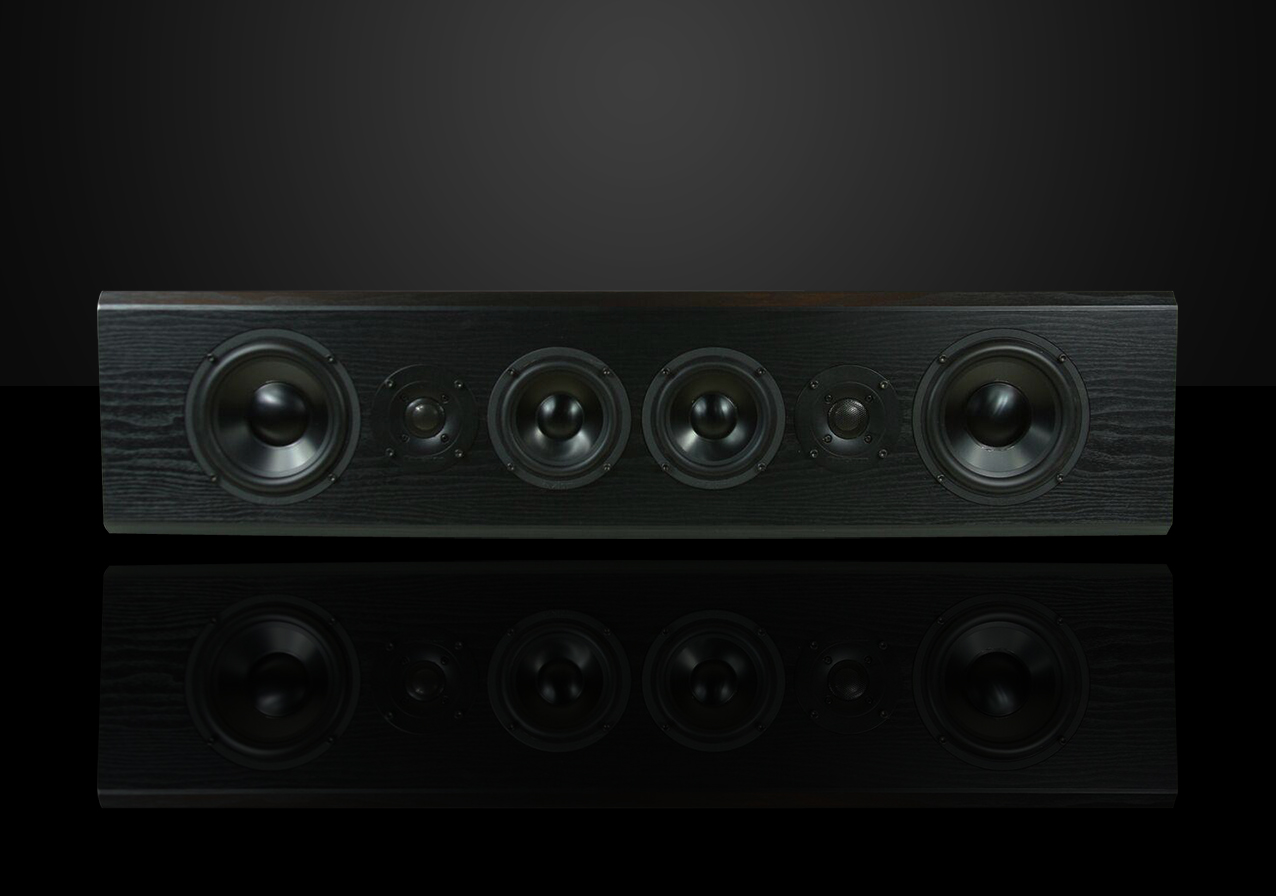 The sound of innovation
TruAudio definitely breaks the mold when it comes to speaker manufacturing. Constantly on the cutting edge of speaker technology and innovation, we strive to raise the bar when it comes to speaker design. Our future-focused vision stems from our past. We previously owned a nationally recognized home electronics integration company. During this period, we designed and installed thousands of home theaters and multi-room audio systems. Needless to say, we gained valuable knowledge in what consumers expect and need from an audio speaker. Backed with that knowledge and experience, we founded TruAudio to design and manufacture a full line of premium custom audio products. We go to great lengths to make sure that we offer speakers that blend into the room's decor while still delivering unforgettable, life-like sound. Whether it's whole-house sound during a house party or simply relaxing on the couch enjoying your favorite DVD, TruAudio will enhance your audio experience like no other architectural speaker can. TruAudio speakers are constructed with materials proven to perform. This includes the right mixture of woven carbon fiber, titanium, aluminum and polypropylene. Every crossover is built to match each driver and then tested to make sure it delivers to pure perfection. For our architectural speakers, we assemble the components into a high-grade, flush-mount ABS frame that mounts into your wall or ceiling – almost disappearing. With cabinet speakers we use specially designed MDF wood wrapped in either a high-end vinyl or real wood veneer. This ensures a long-lasting, elegant look as well as guarantees precise acoustical reproduction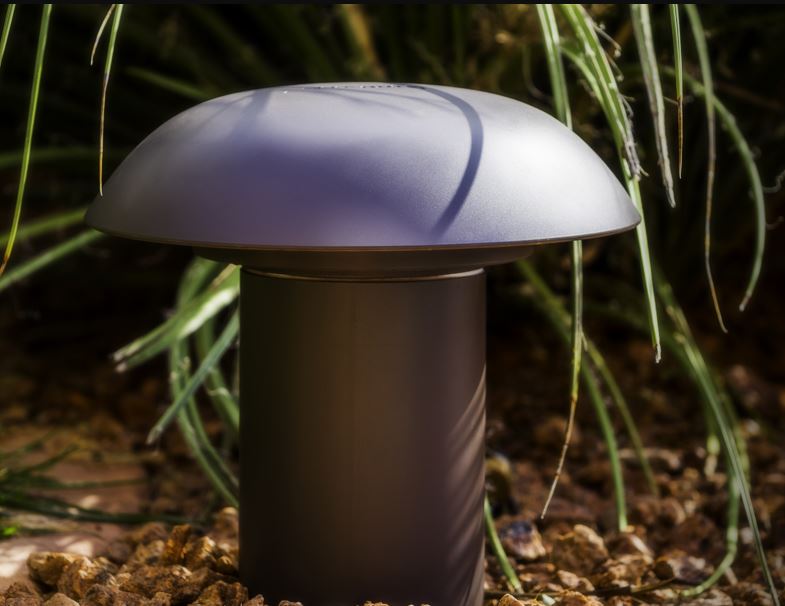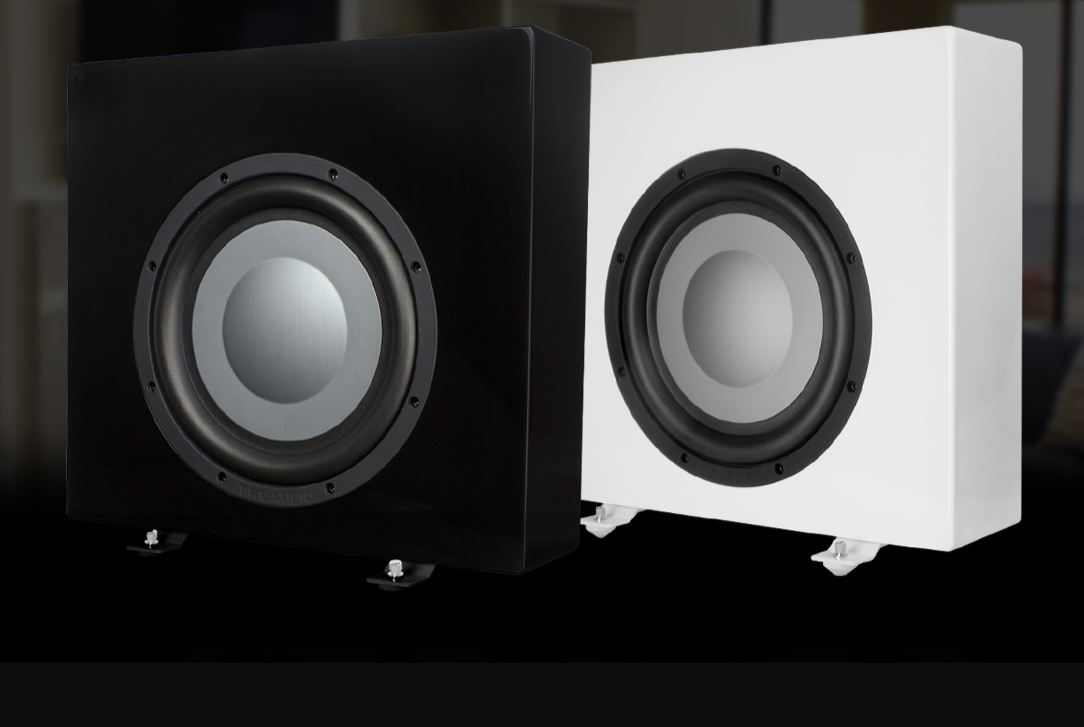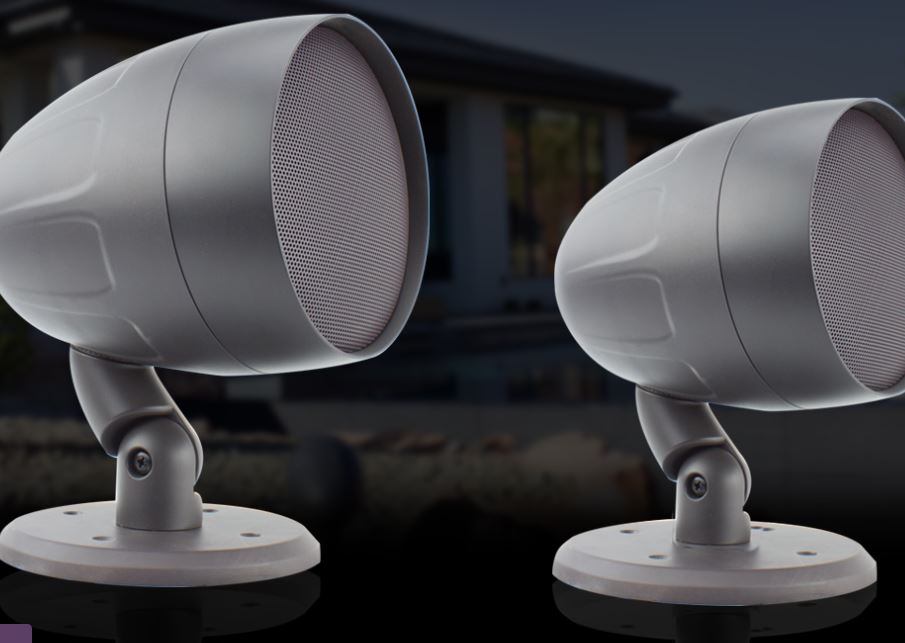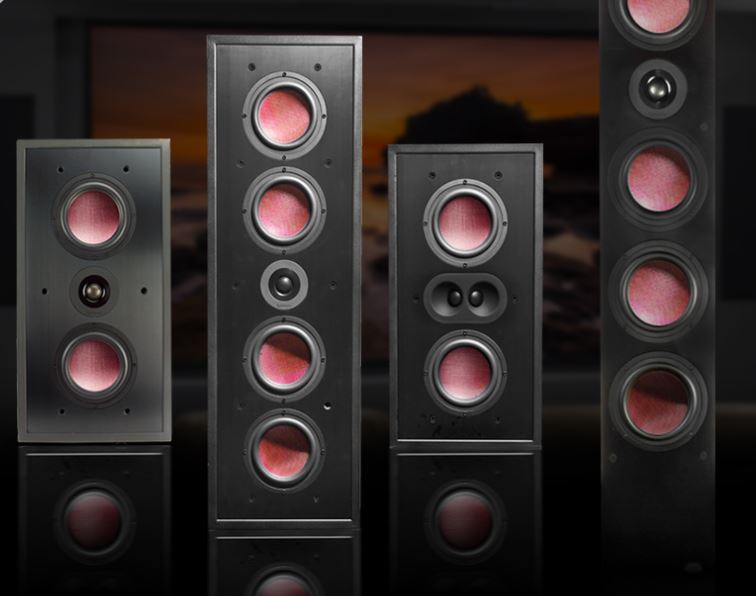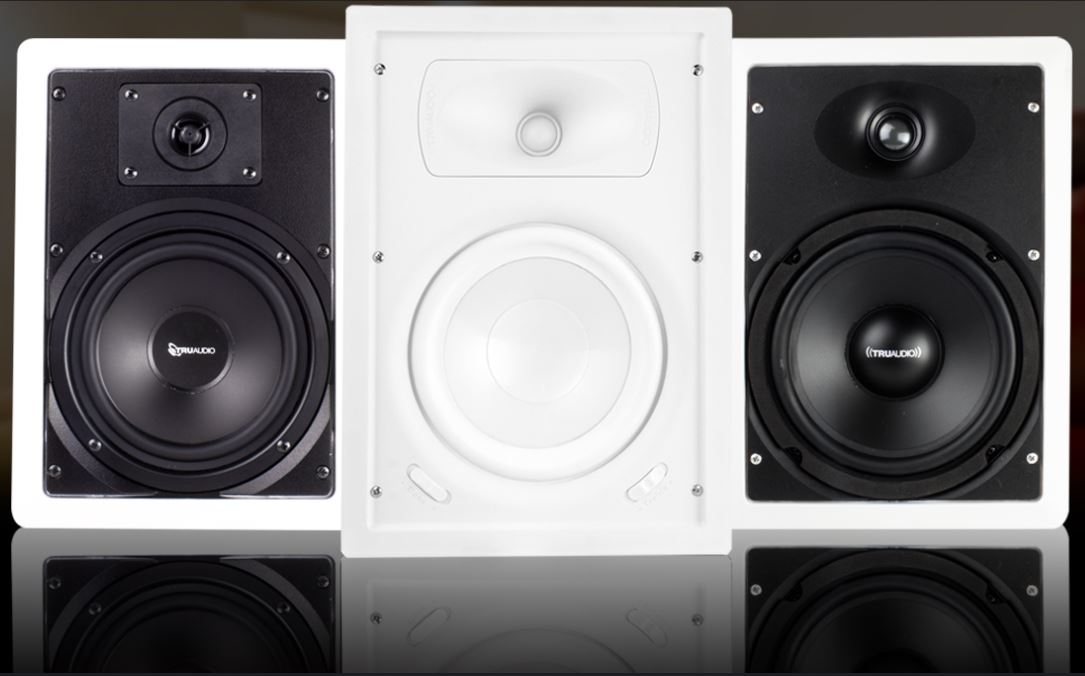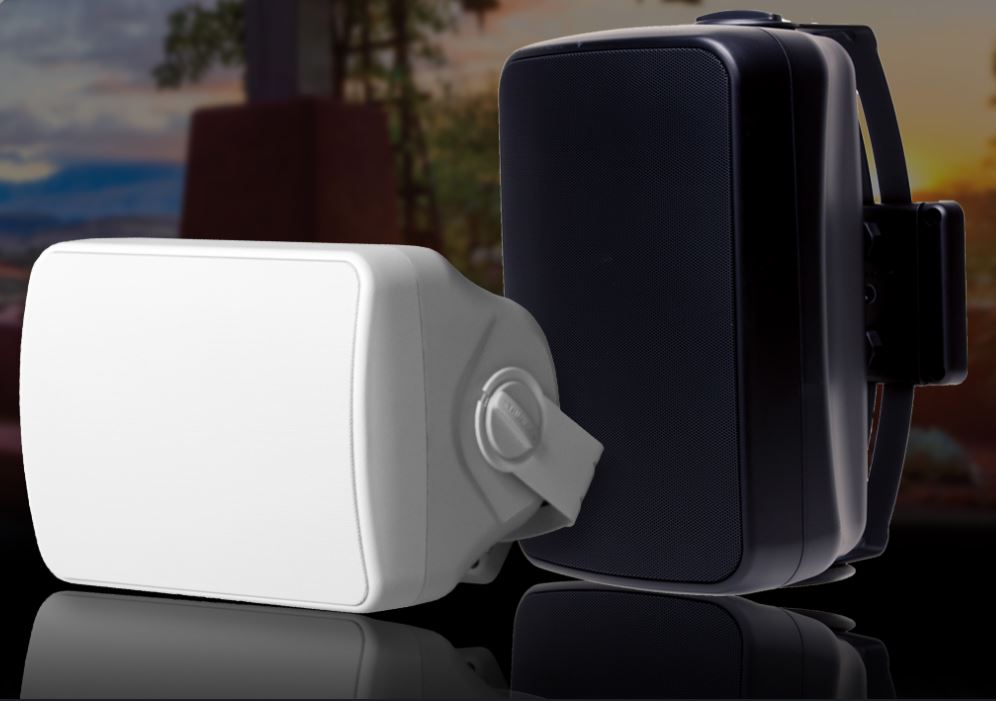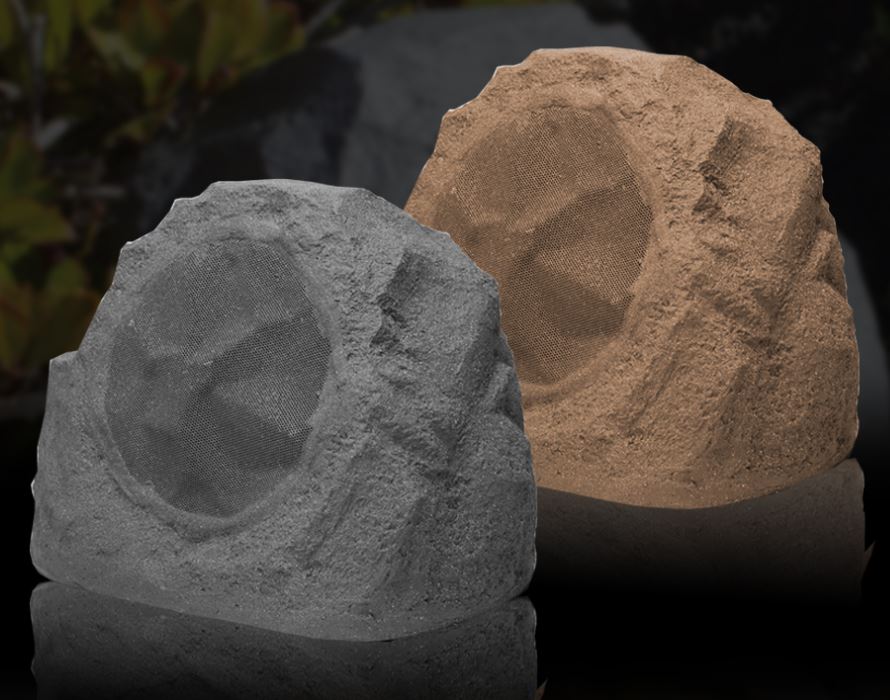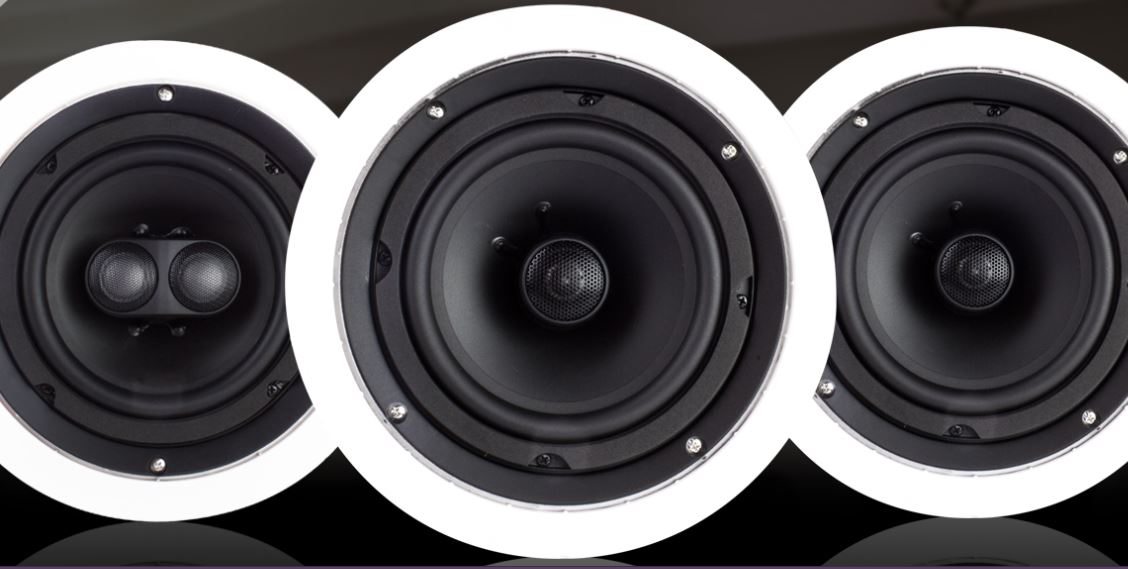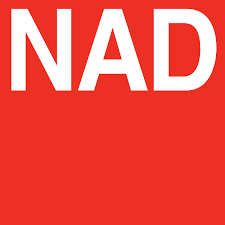 Innovation Performance Value Simplcity
In 1972, a new kind of audio company was born. NAD took form when a large group of audio-industry importers in Europe, all music lovers, set out to develop products that cut through the industry hype. The goal of NAD was to prove that excellent sound quality and excellent value could exist together. It was a formidable goal – some of the most reputable electronics brands of the time were unaffordable to most, while the affordable spectrum of the market was dominated by poor quality imports from global electronics giants. NAD's founders remained undeterred and their original vision led to an inspiring story of how a group of specialty audio mavericks took on the Goliaths of the audio industry to carve out a unique place of their own.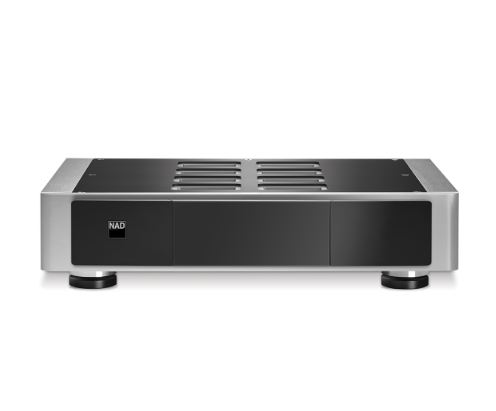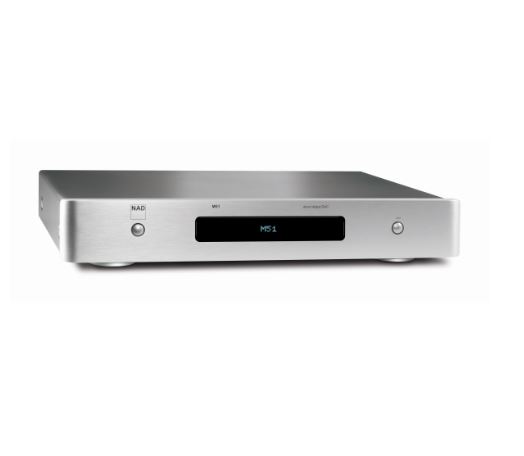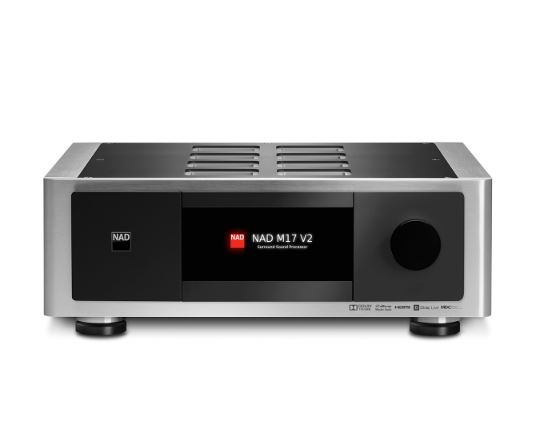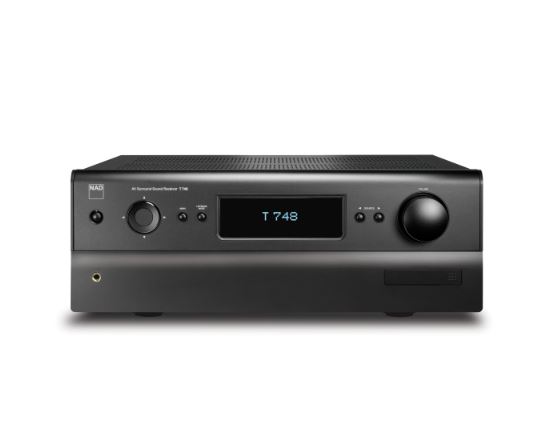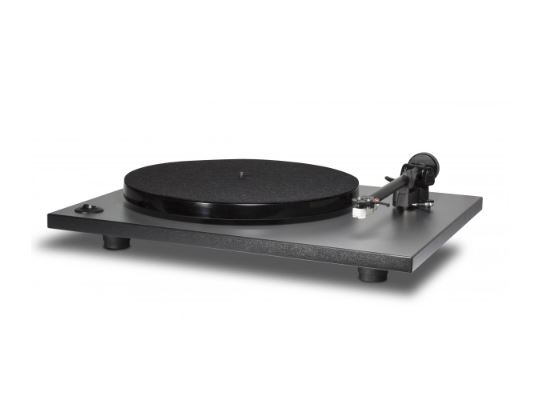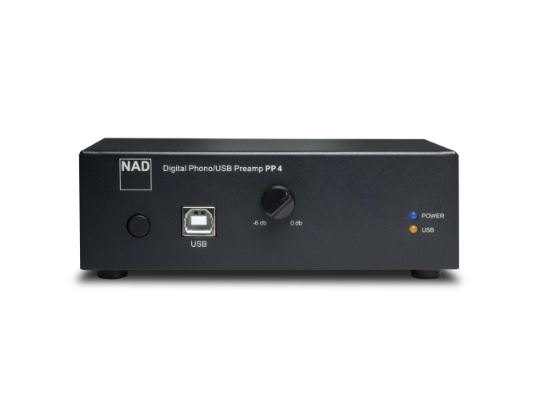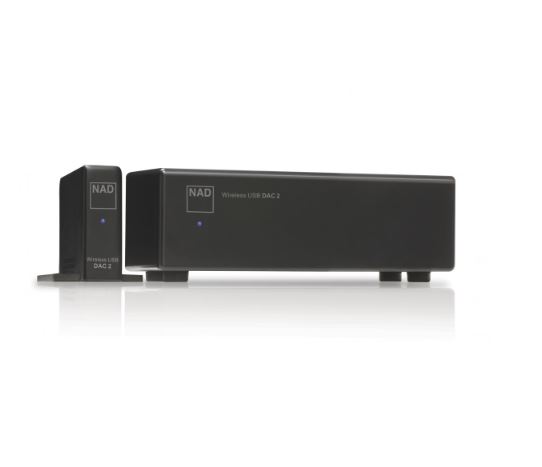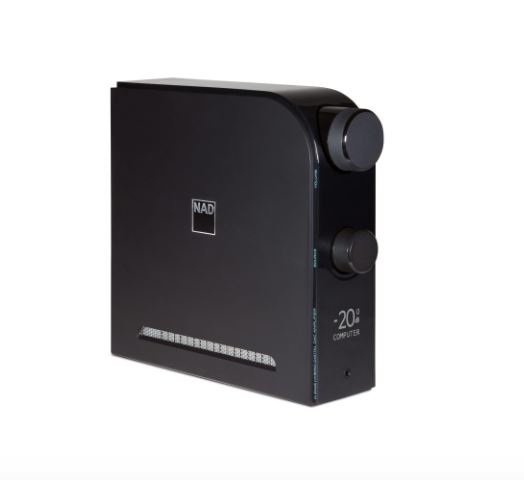 Inspired by Passion. Driven by Excellence.
In the summer of 1969 the Integra name made its first appearance in consumer audio with the Model 701 integrated amplifier. At the time a moniker, it was then used to identify the pinnacle of technology of each product category the parent company designed and engineered. For 30 years it served the purpose as a prestigious badge of honor. When Dolby Digital Surround was launched, the Integra name was present. When the industry's first THX Certified A/V receiver was launched, the Integra name was present; and so it has been where Integra has remained the face of leading edge technological innovation and advancement. In 1999, addressing the rapid emergence of the custom installation (CI) channel, Integra® stepped forward as a stand-alone brand and exploded onto the scene as the first line-up of audio and video components designed and engineered exclusively for and available only through specialty audio-video integrators. Within three generations Integra established the most comprehensive authorized network of audio-video specialists around the globe and today remains the most sought after brand in the CI channel. Integra is ever-present in the support of and installations performed by the CE industry's top 100 integrators for nearly ten years consecutively. It is Integra's passion for the best in audio and video performance and quest to design the most user and integration friendly products available that keeps it at the top.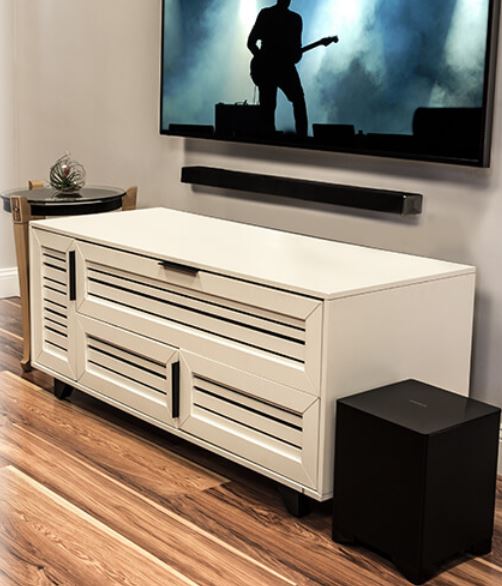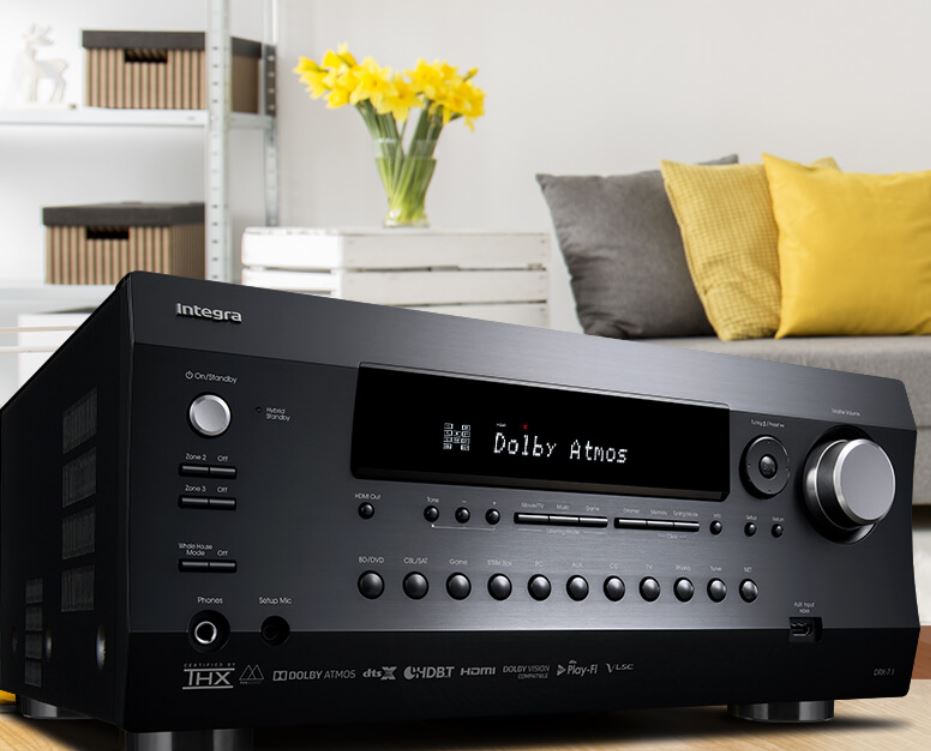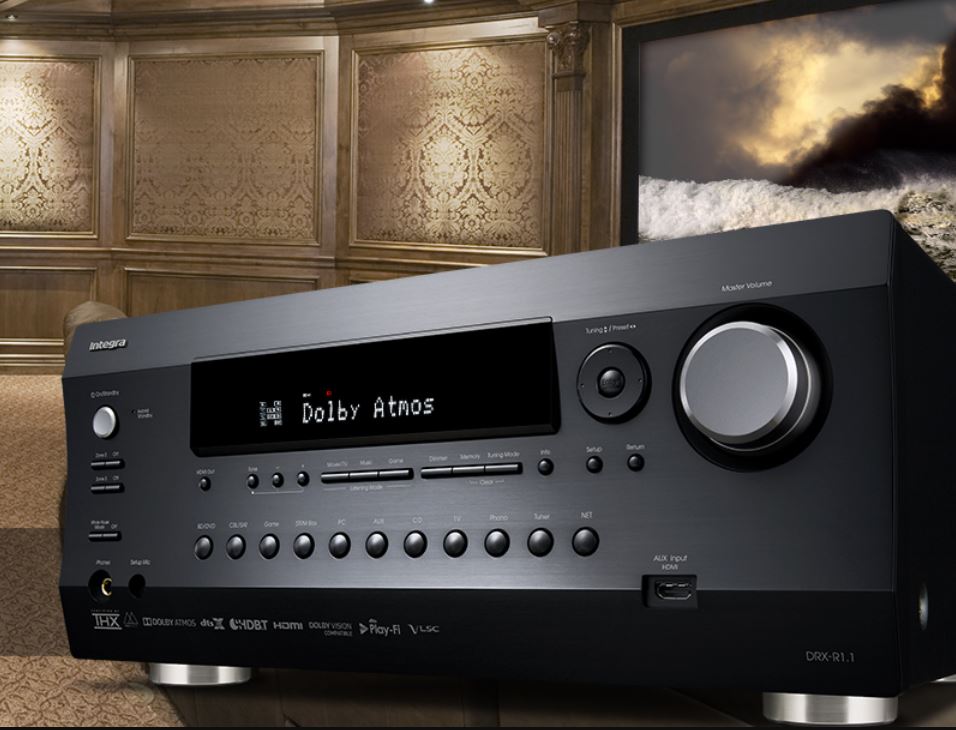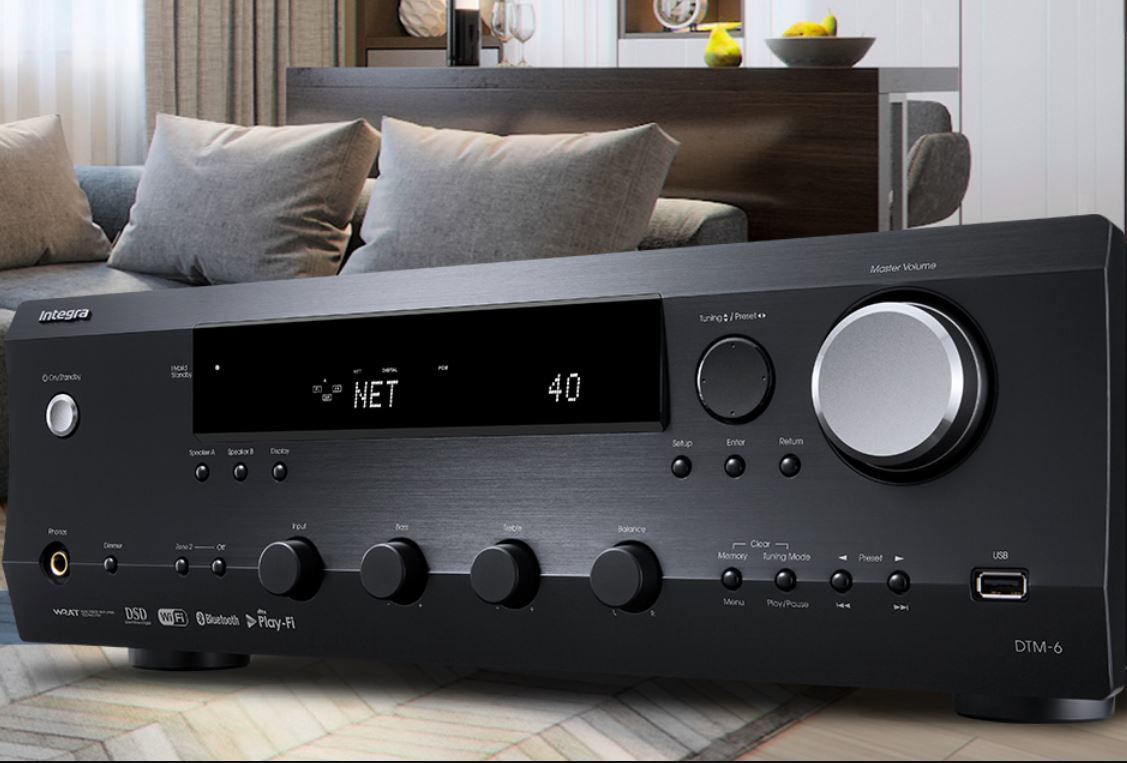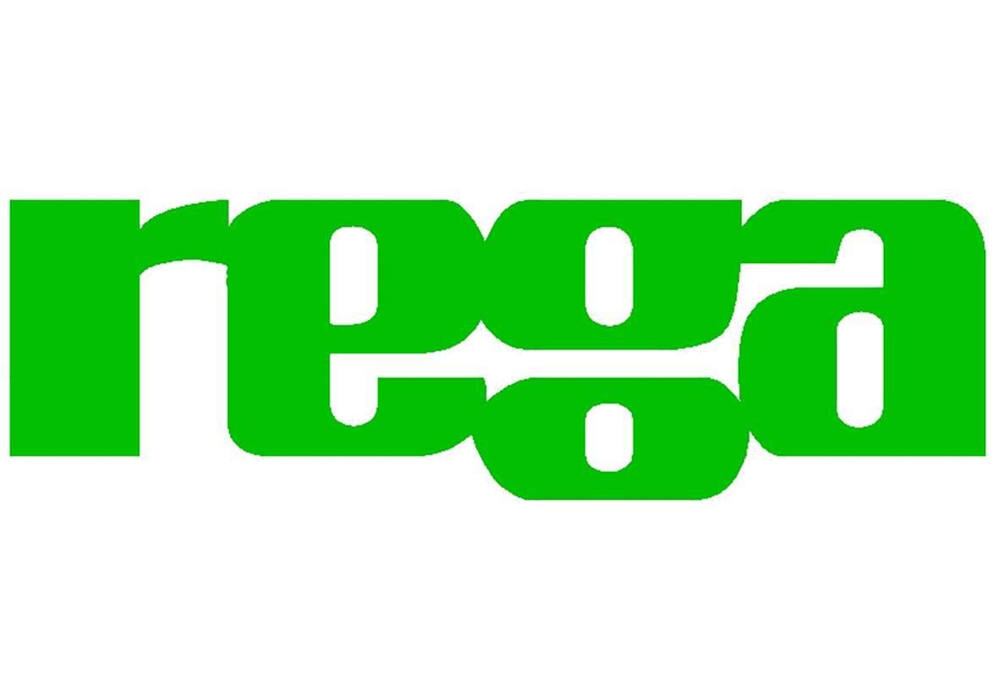 Vinyl Rhythm
Rega Research Ltd. is an audio equipment manufacturer based in the UK. Rega was founded in 1973. The company's name was formed of the initials of its two founders (RElph & GAndy). Rega are widely known for their turntables – most notably the iconic Rega Planar 3, cartridges and tonearms, and has produced award-winning amplification and speakers for over 20 years. In addition to manufacturing products under their own brand name, they have also served as an original equipment manufacturer of turntables and tonearms for other companies such as NAD and Rotel. Rega Research is imported and distributed in the US by The Sound Organisation, based in Arlington, Texas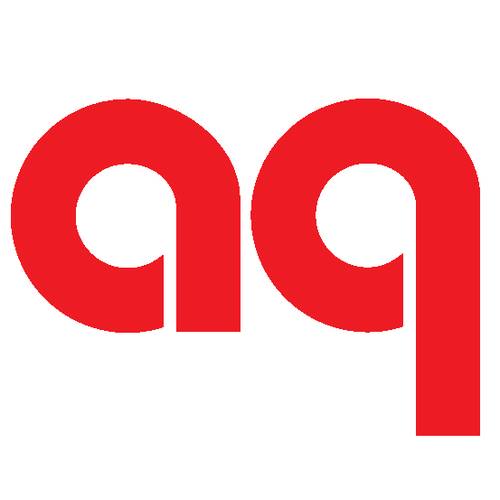 Beautiful music for Everyone Everywhere
AudioQuest's founder and chief designer, William E. Low (Bill), sees AudioQuest as a company that develops tools for enhancing the in-home experience of audio and video entertainment. Be it a speaker cable, HDMI cable or a portable digital audio product, AudioQuest's varied offerings provide value and performance to the retailer and enthusiastic consumer alike. AudioQuest has been the most significant cable supplier to the high-end specialist market for many years. With its offerings sold in several thousand outlets in over sixty countries, AudioQuest focuses on delivering excellent value and performance in every product the company develops.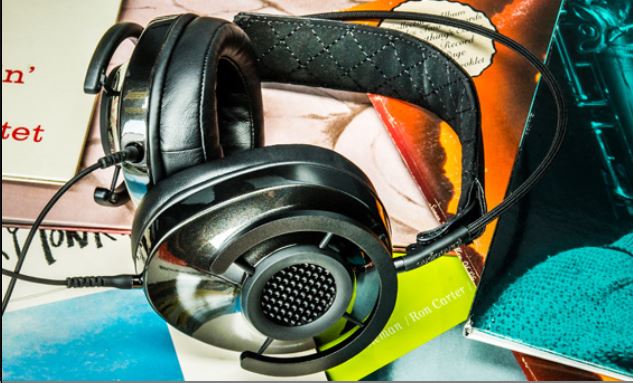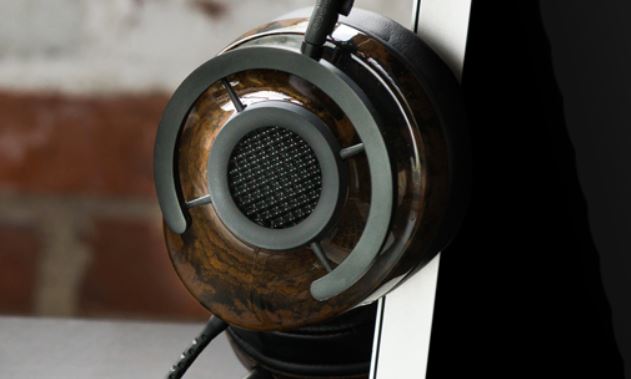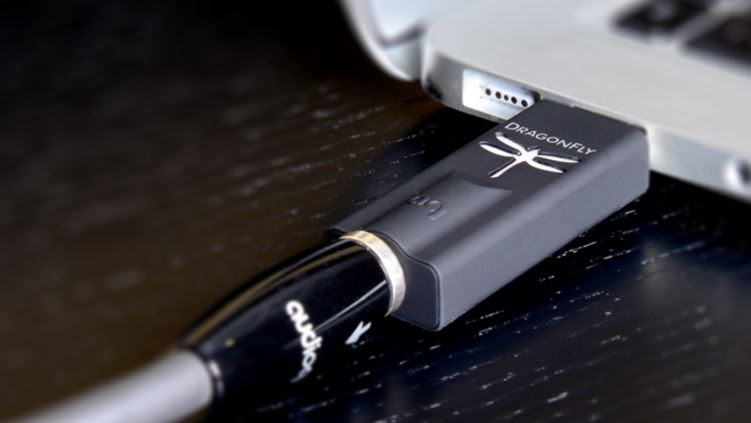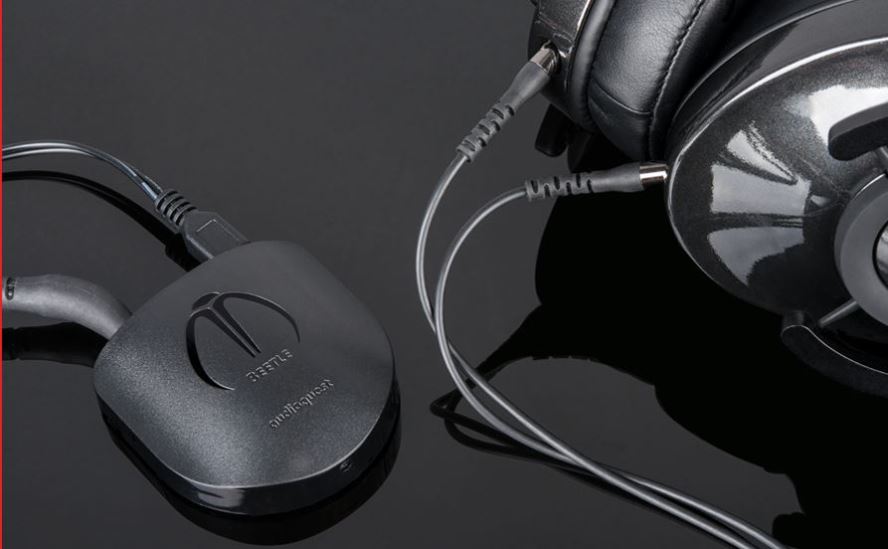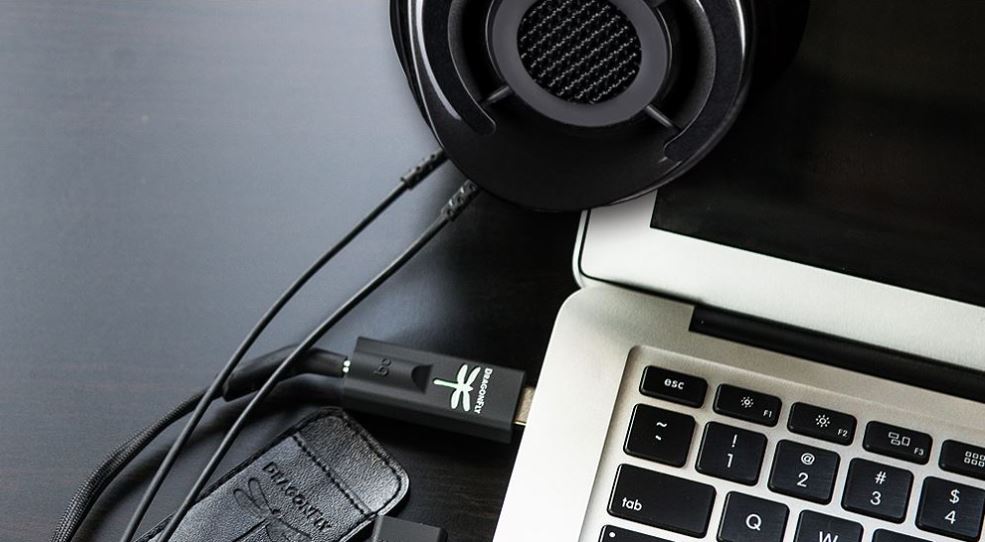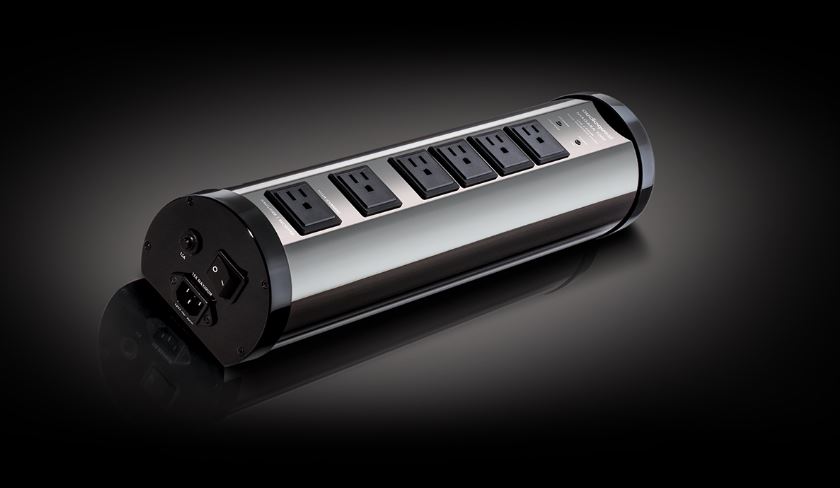 Extend Your Listening
Bluesound is an alliance of audiophiles dedicated to delivering on the promise of wireless, digitally perfect high-fidelity audio. As designers, engineers and individuals who have spent our lives in the music industry, we are not satisfied with anything less than perfection. Digital audio began like any other new technology. It was amazing and new – limited and imperfect – and naturally became the adopted standard for the next generation. We loved the technology, but to us digital just wasn't up to par. So, we decided to raise the bar and give music lovers the sound quality they deserved. Sure there were 16-bit CDs, but the audio spectrum contained on the master recordings was the true prize. After more than a decade of trial and error, the time had come. The portable players we all know and love had created a new way of listening to music, but there still wasn't much heart there. Until now. Enter true, 24-bit hi-res digital audio.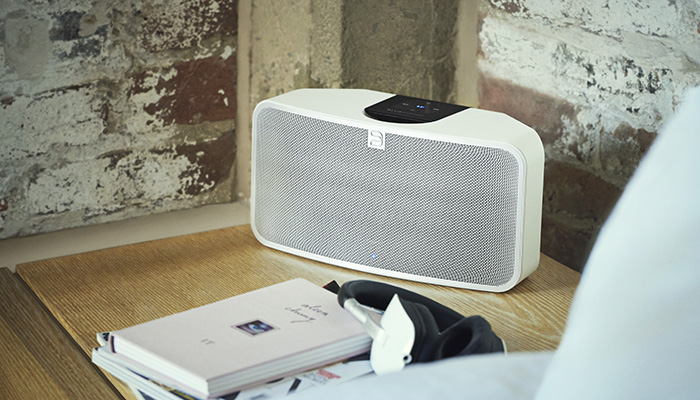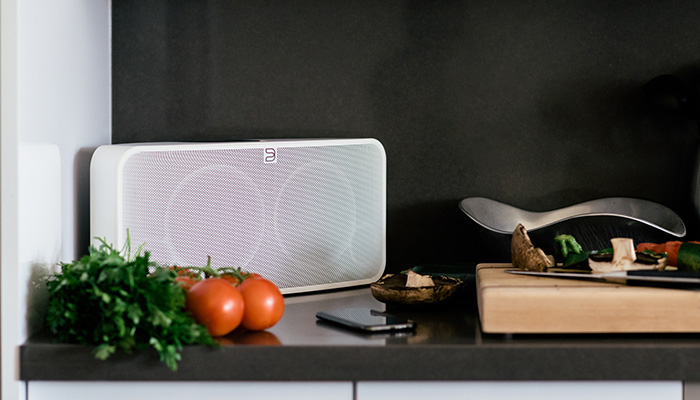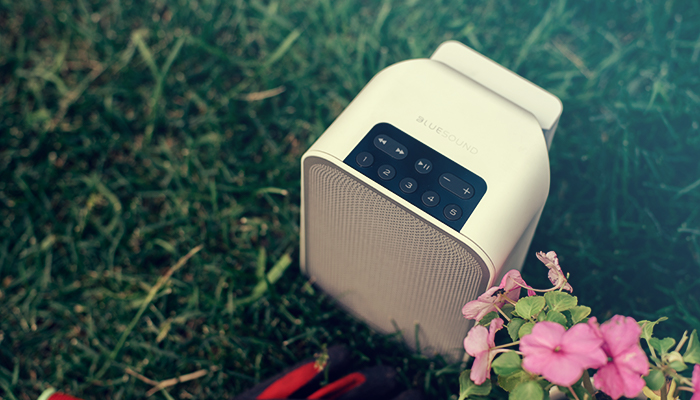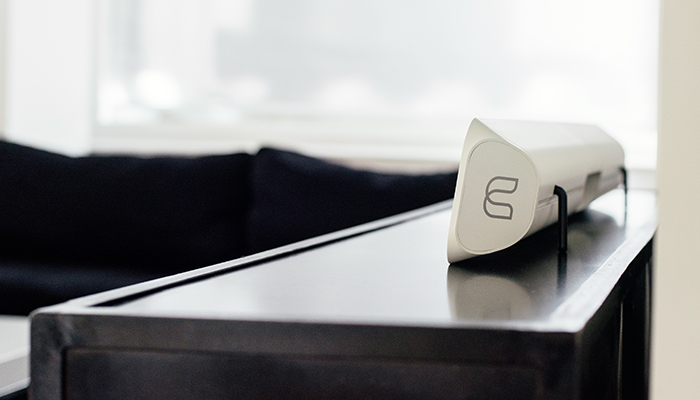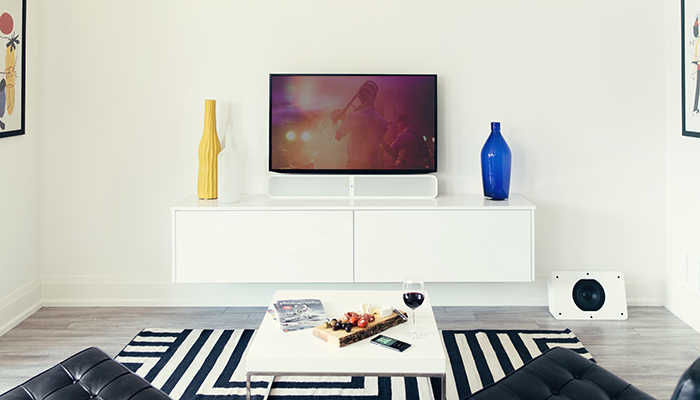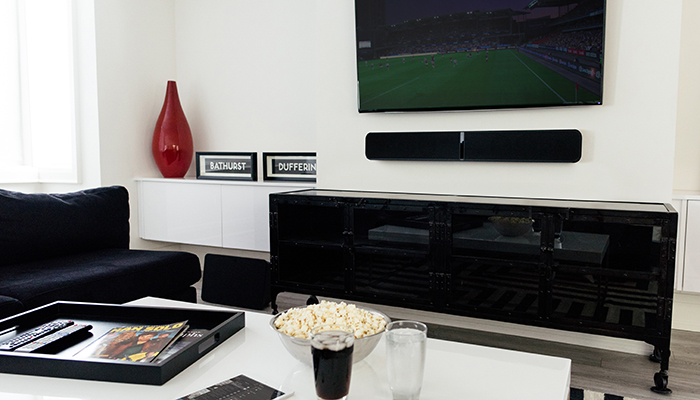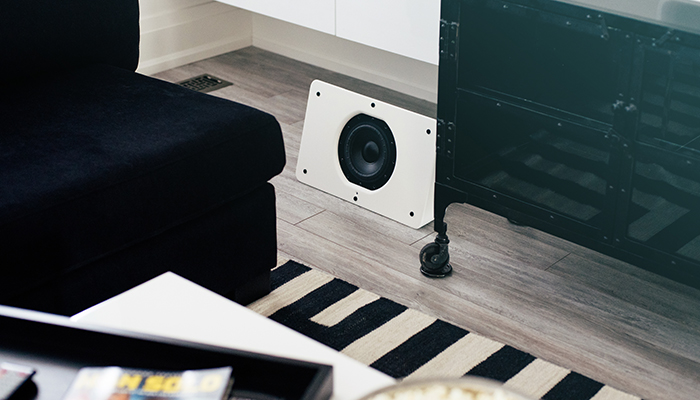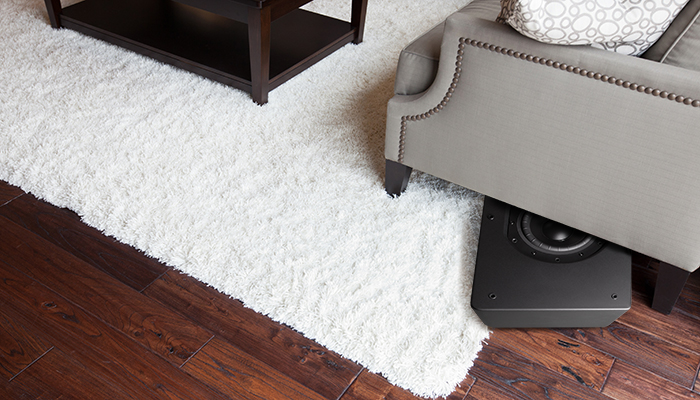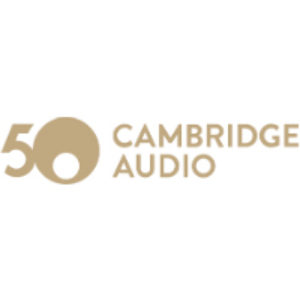 SAVING THE WORLD FROM BAD SOUND
Music lovers around the world are missing out. You're missing out. Poor quality sound systems are everywhere, polluting our world with noise. We're forced to accept bad sound experiences as the norm, which means there are moments in your music, ideas from your favorite artists, that you've never felt in full. That's a crime. Music is ever present. It shapes who we are. It inspires us, changes us, moves us. We define ourselves through our musical tastes. So why do we let it be demeaned and devalued? Don't we want to hear our music at its best?Cambridge Audio want to save the world from bad sound. We want you to hear your music at it's very best, as the artist intended it to be heard, with nothing added, nothing taken away. That's what we've always wanted because that's what music lovers like us deserve. It's why we we're constantly experimenting, solving problems and creating new kit. It's why we've been doing what we do for the last 50 years. It's why we're always trying to make the listening experience better. Pure.However you listen, whatever your budget, our goal is simple: Give you the best possible sound, at the fairest possible price.Cambridge Audio. For People Who Listen.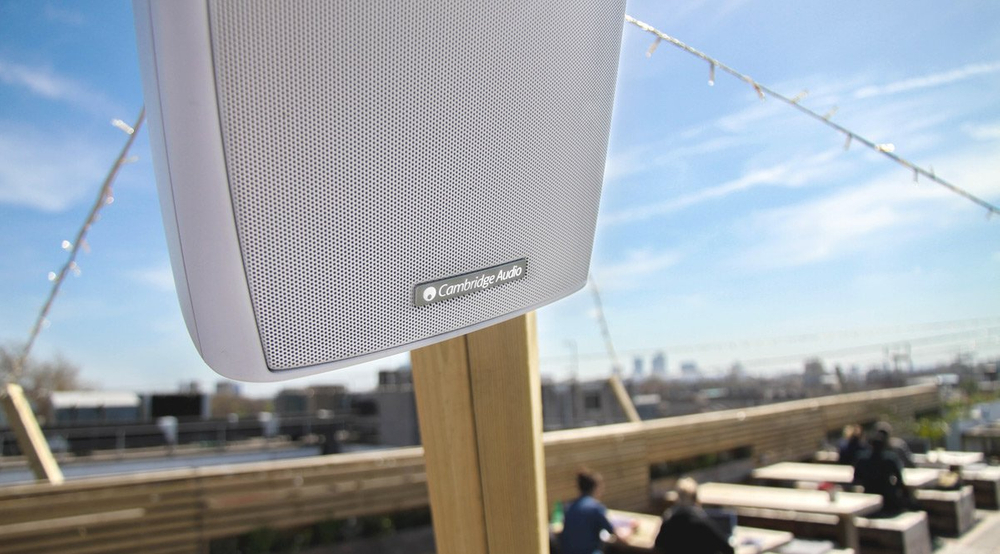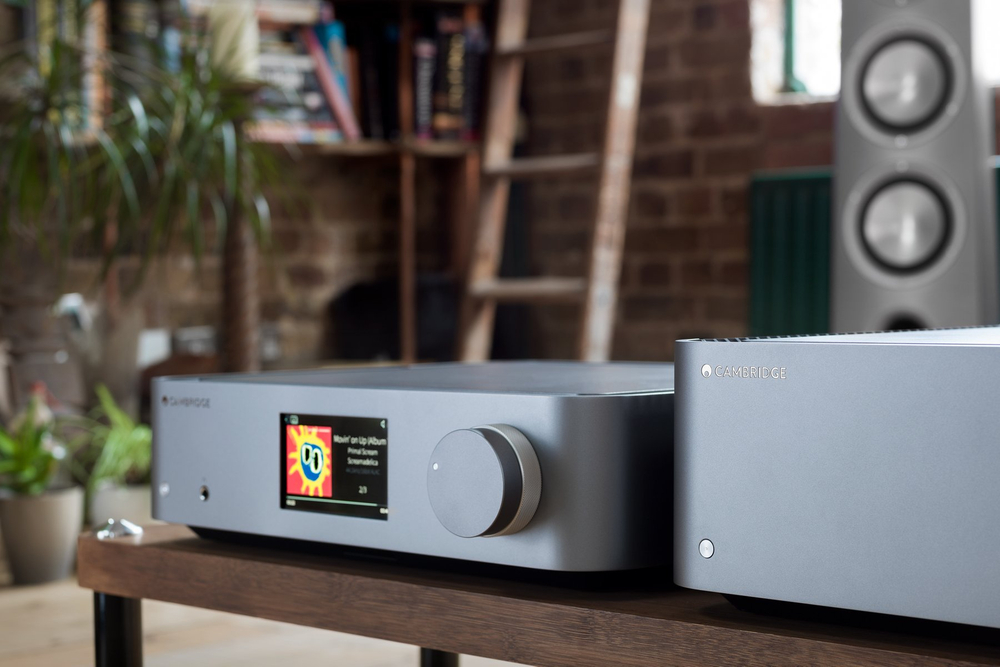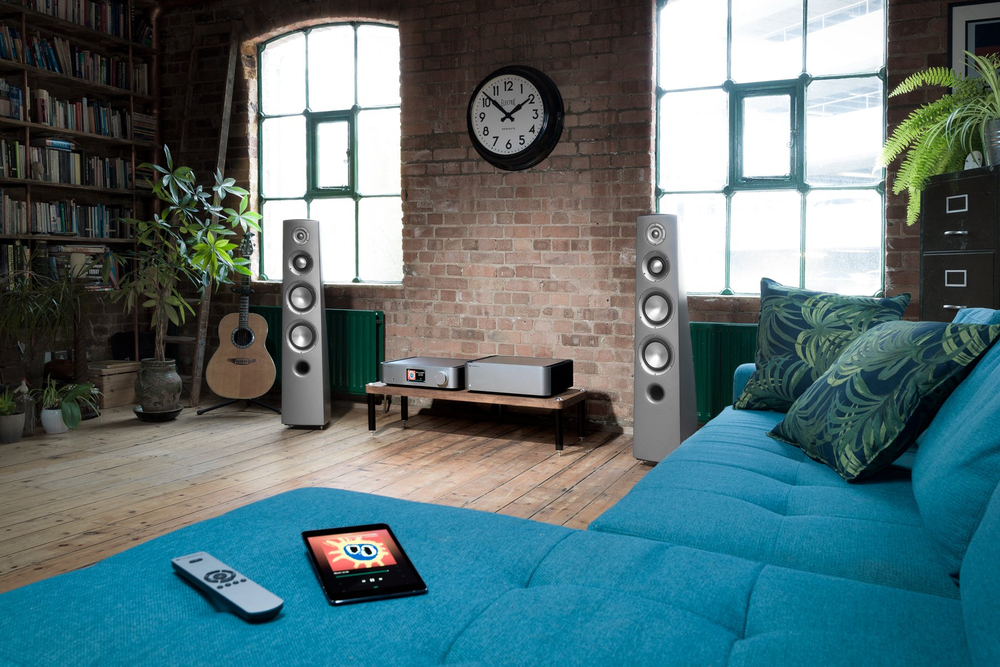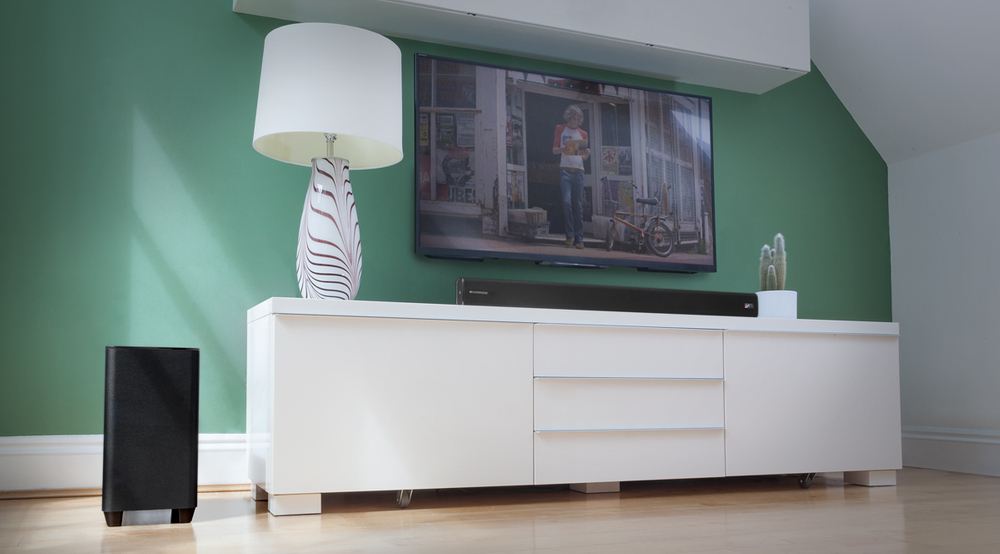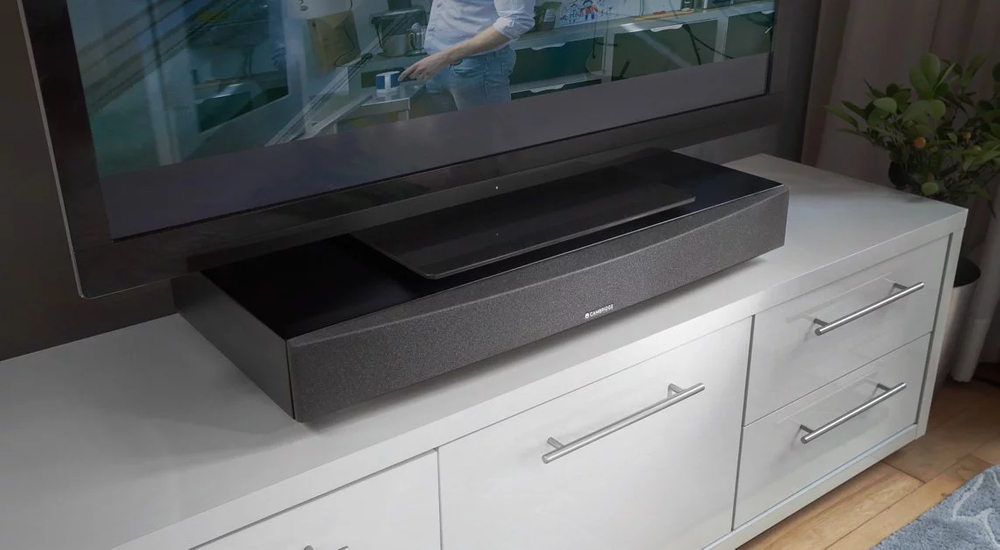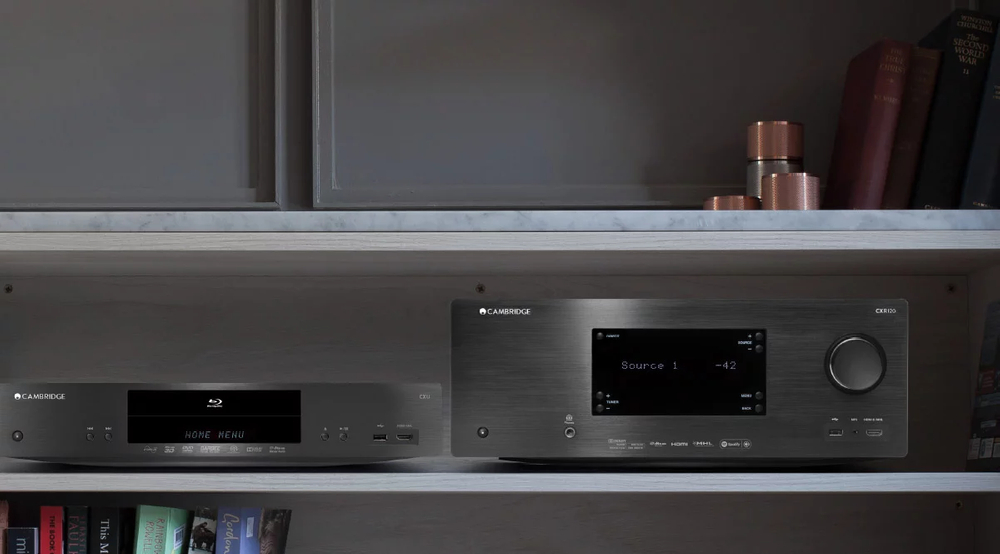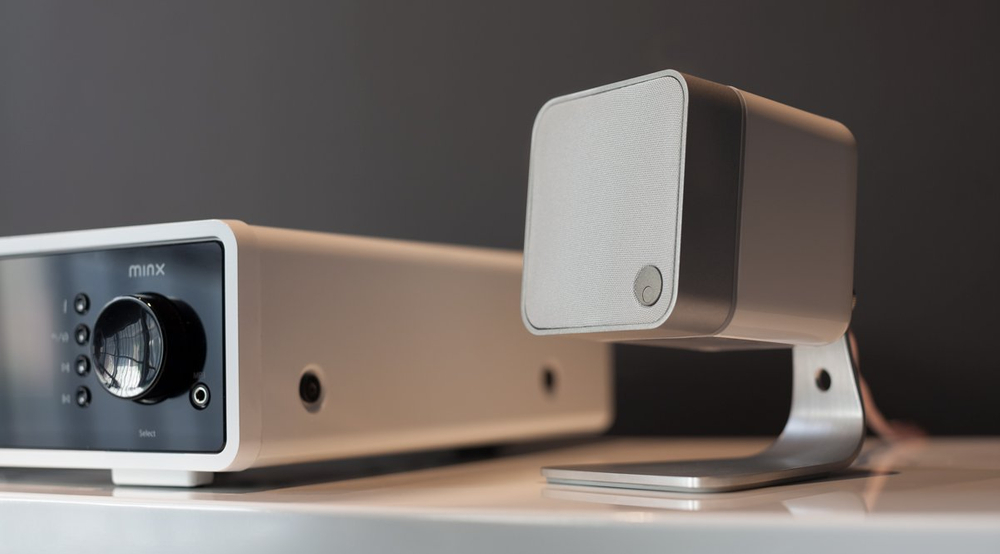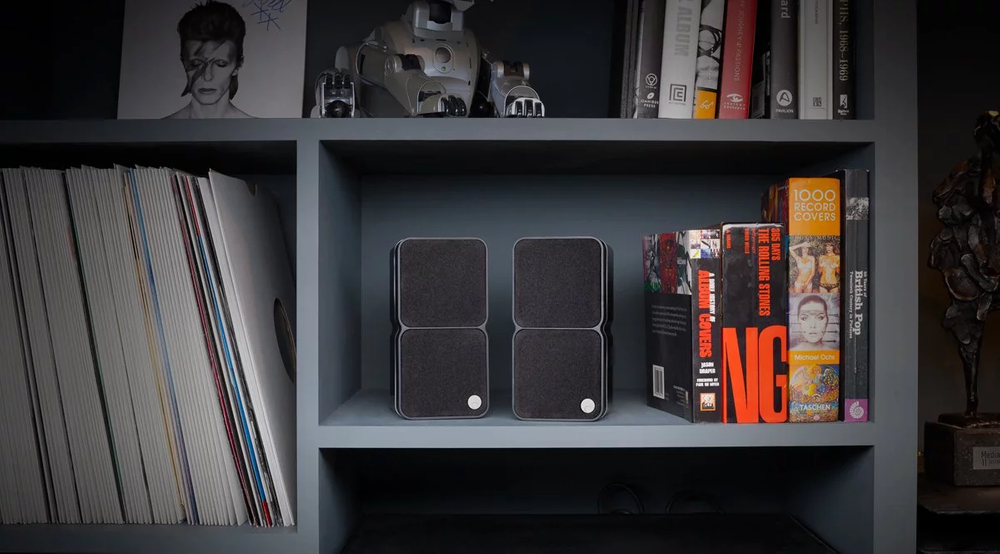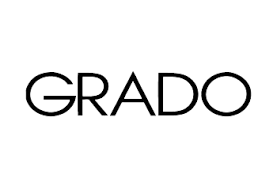 HERITAGE MATTERS
Grado Labs is a Brooklyn based company that hand makes headphones and cartridges. Family run since 1953, Grado has seen three generations: Joseph, John, and Jonathan Grado. As ARS TECHNICA says, "…on a quiet street in south Brooklyn is a manufacturing operation that produces some of the most renowned headphones… it's just the Grados in their narrow townhouse making the little-known, well-loved line of headphones."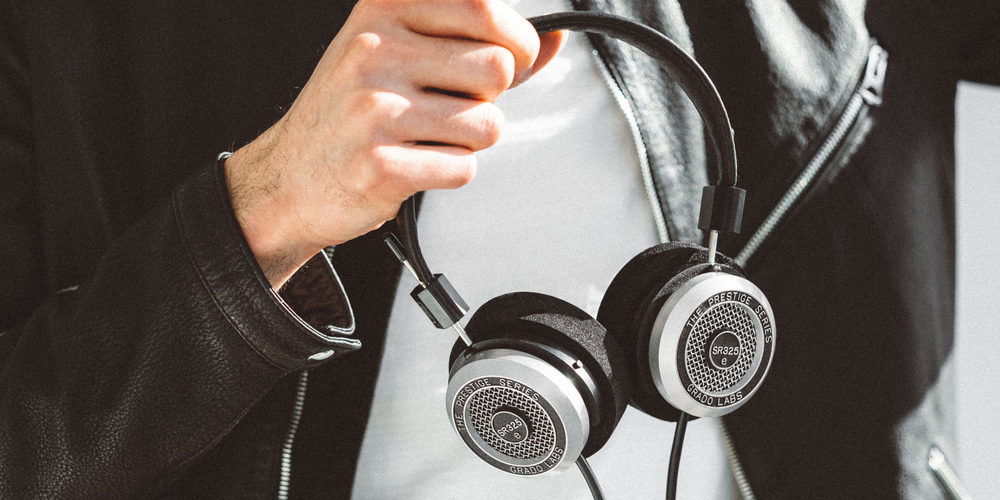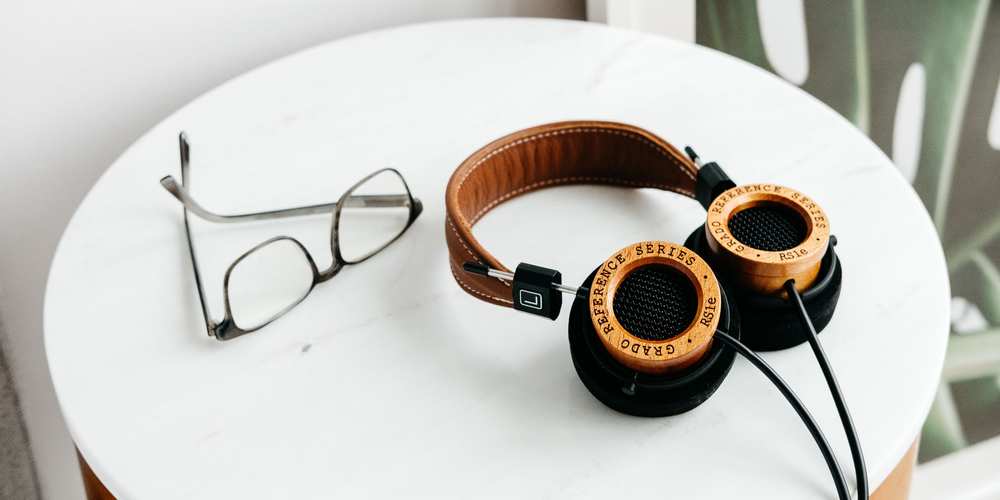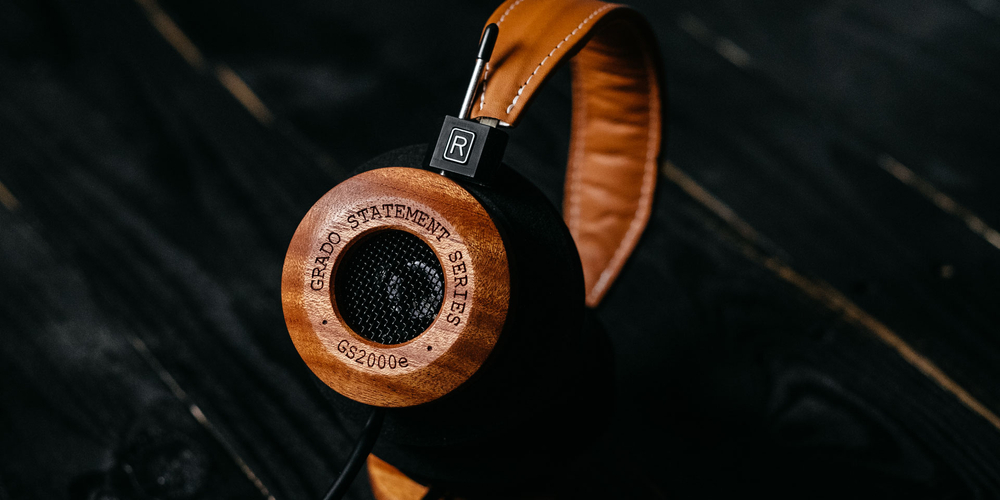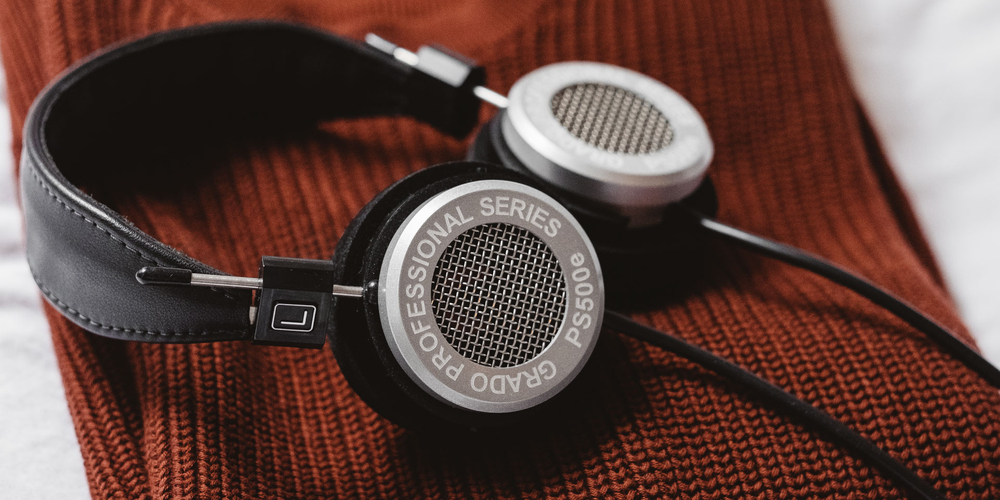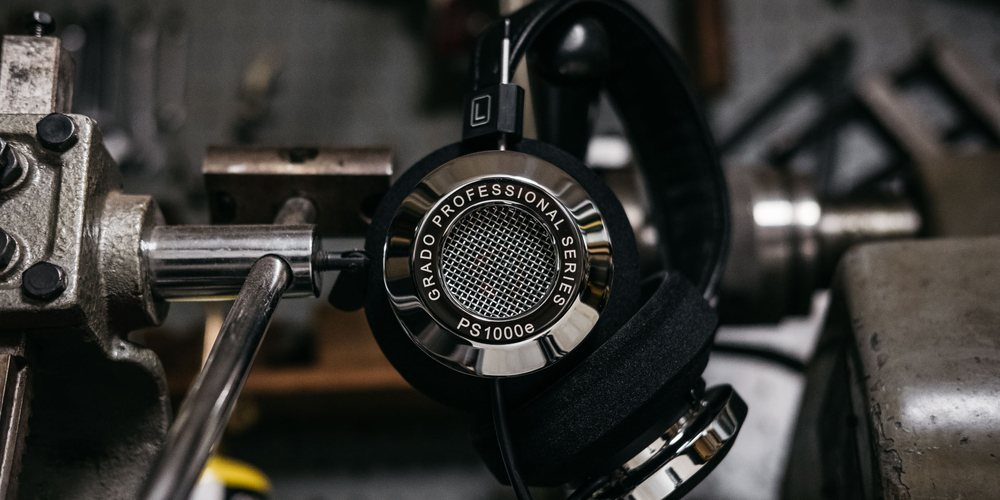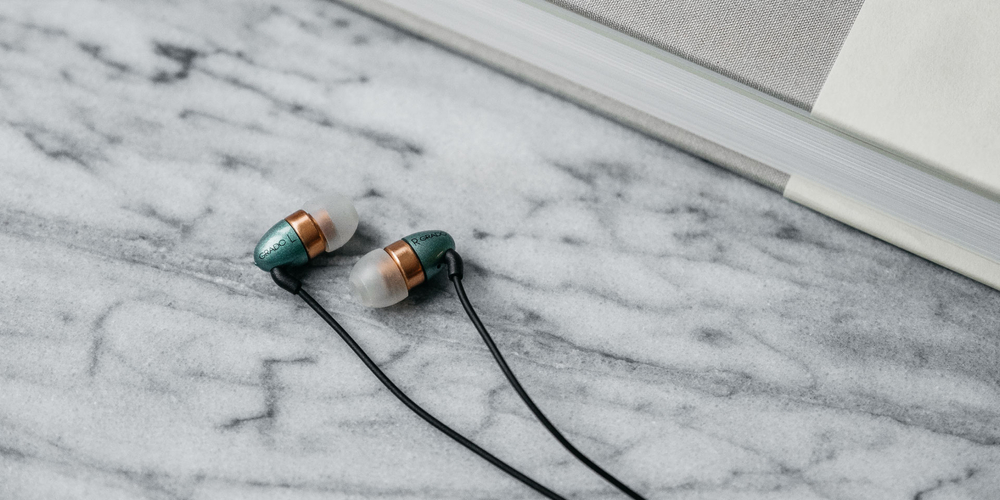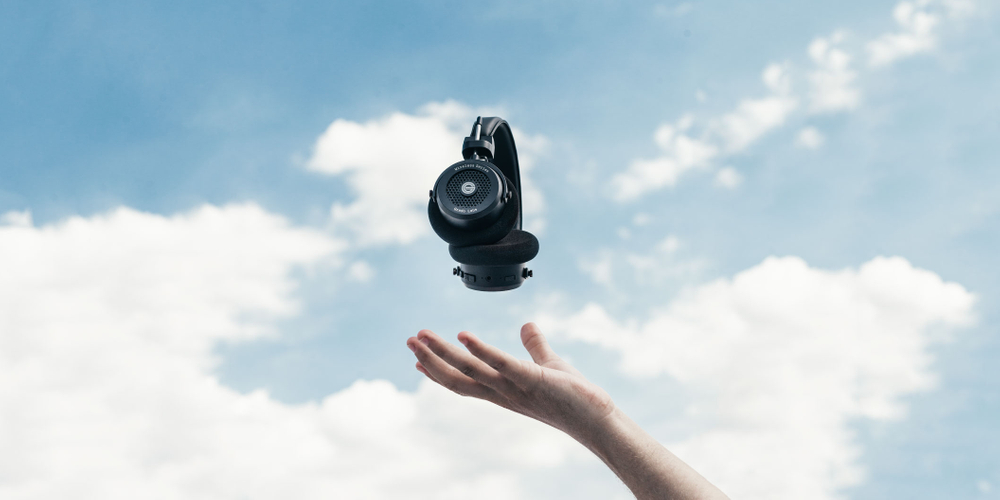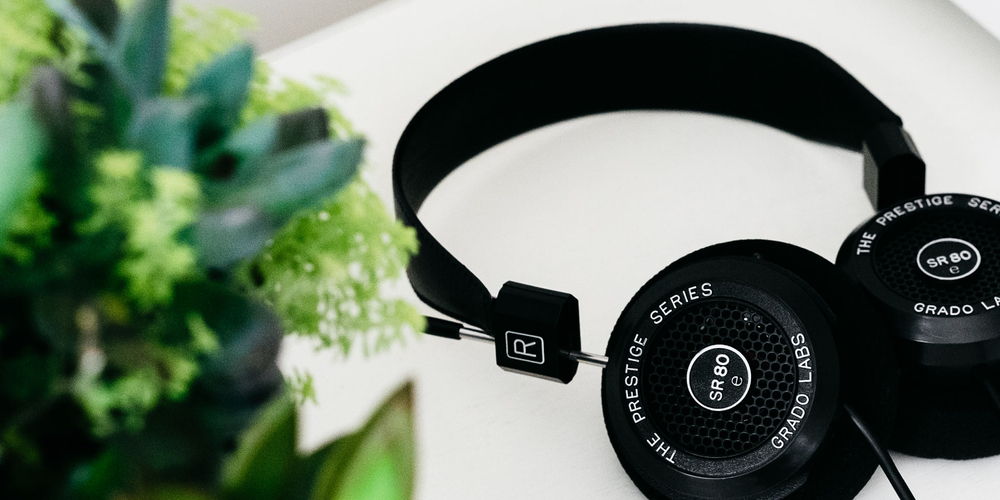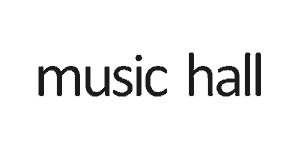 Recommended Components
MUSIC HALL, LLC was founded in april of1985. Company dedicated to manufacturing, Importing, and distributing well priced,t op quality, High-End audio components. Our emphasis is almost exclusively 2-channel (stereo), a rarity in this day of iPods and multi-channel products. We have grown over the years to become one of the pre-eminent distribution and manufacturing companies in the industry. Music Hall manufactures its own range of turntables in the Czech Republic. These are produced in a factory that has been making turntables for over 50 years. All Music Hall turntables come fitted with arms, cartridges and dust covers. They consistently make the "Recommended Components" list in Stereophile Magazine. Our electronics are developed and designed in the US and manufactured to our strict specifications in Shenzhen, China. The range consists of integrated amps, CD players, receivers, phono amps and D/A converters.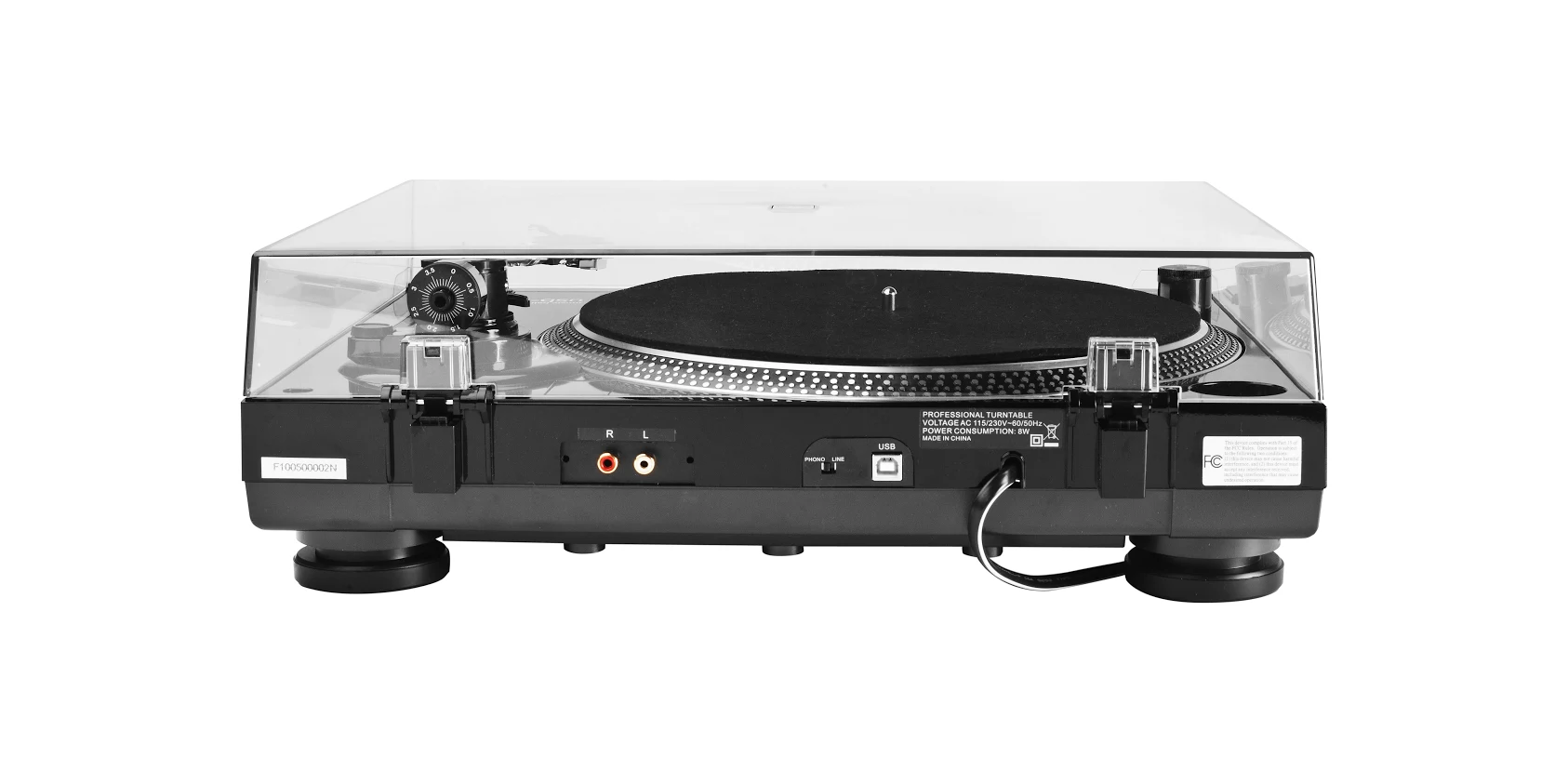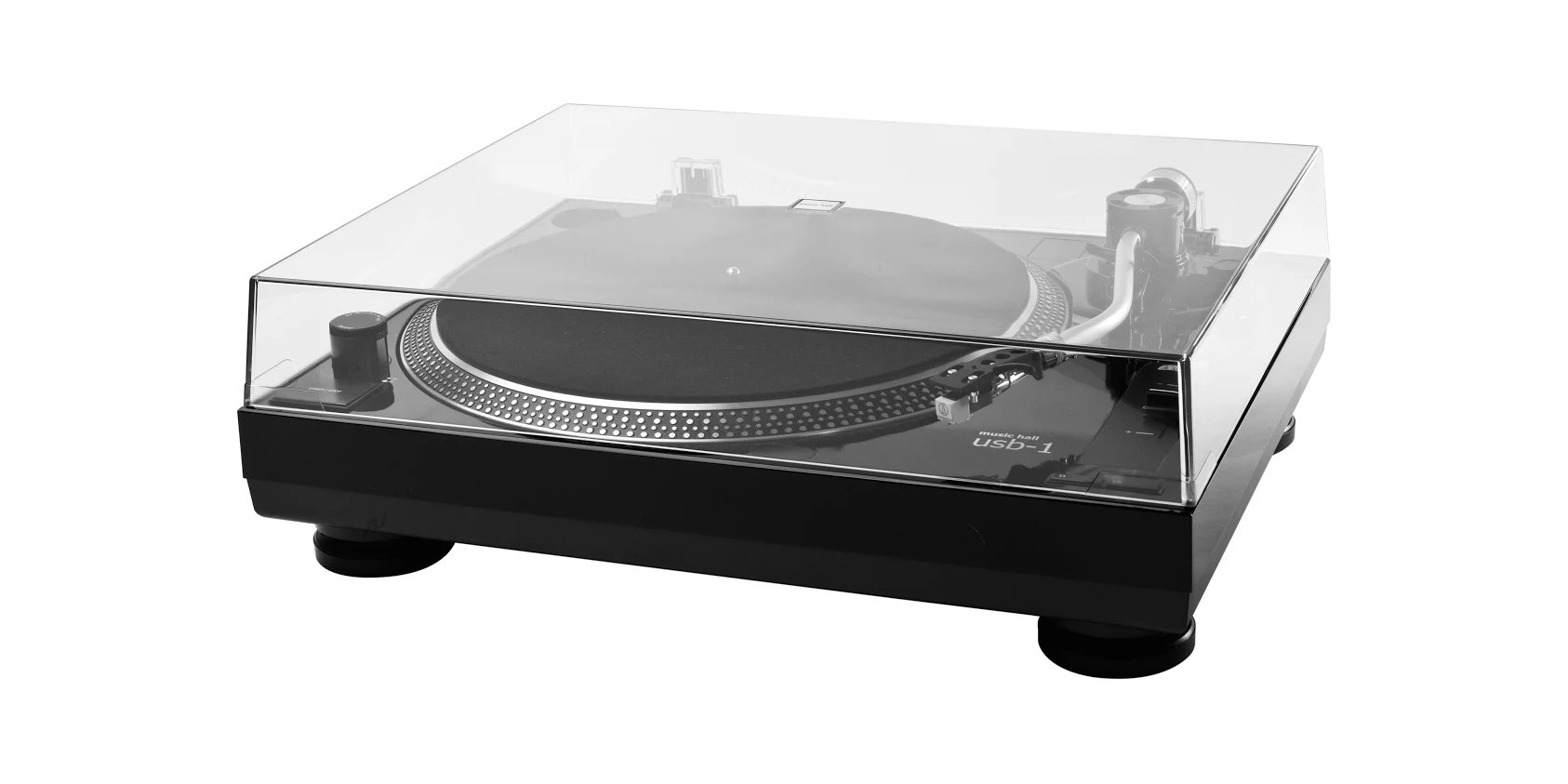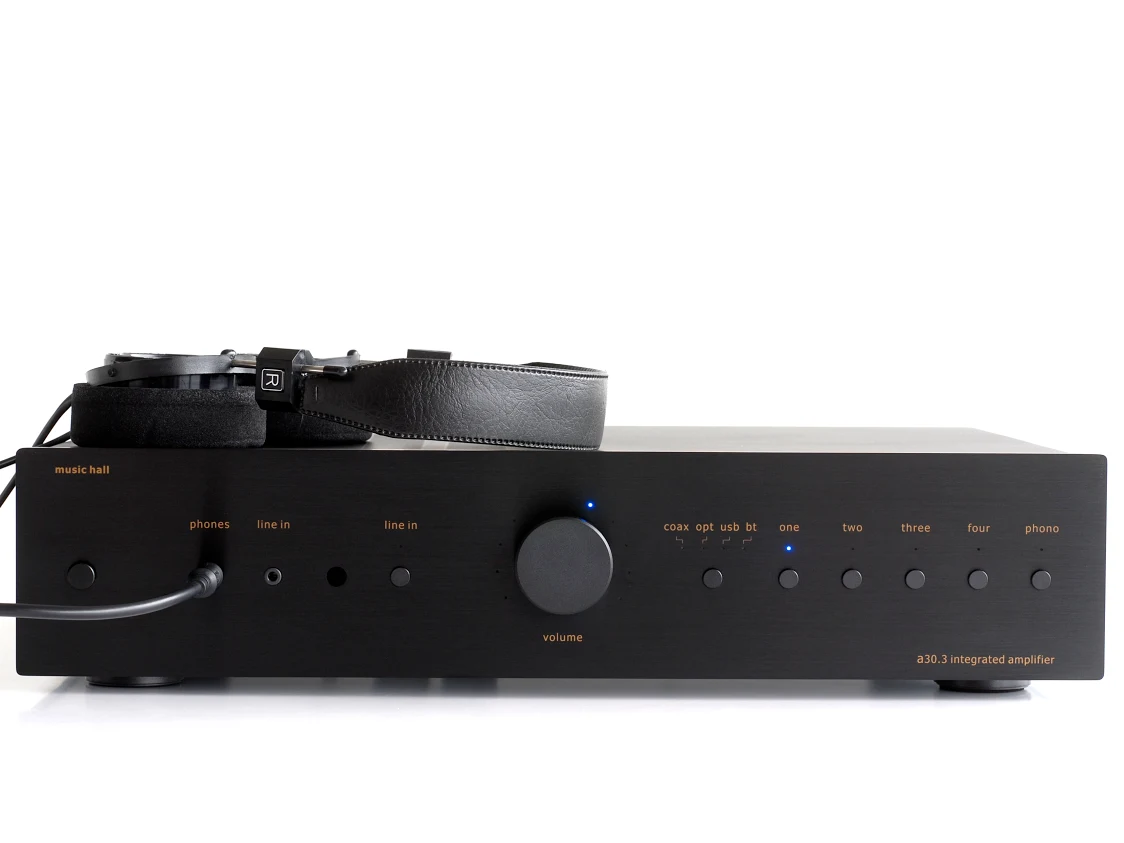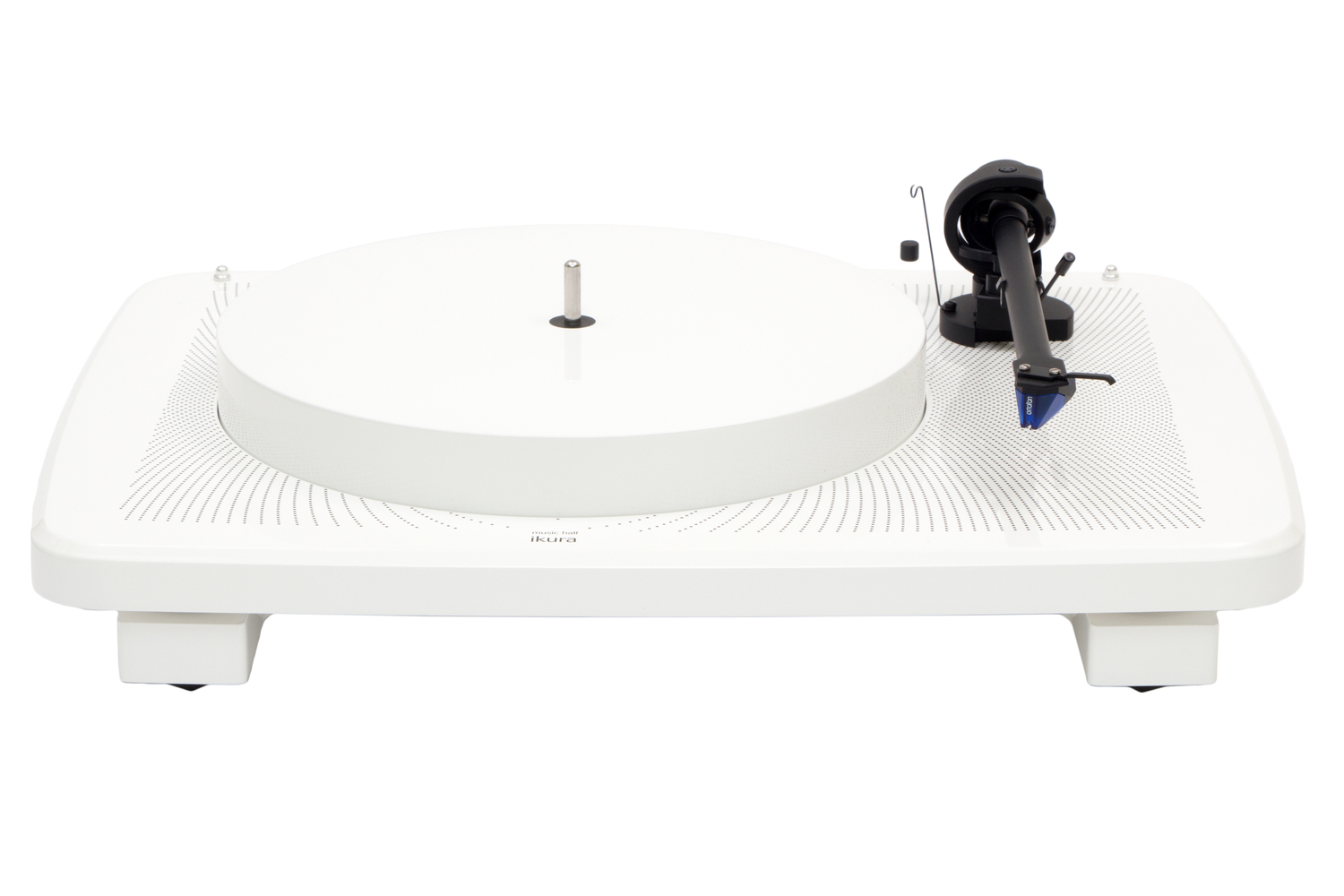 Over 40 years in THE Audio Industry WITH HIGH QUALITY GEAR IN STOCK
Cartridges from Ortofon, cables from Kimber Kable, headphone amps from Lehmann Audio, amplifiers from Rogue Audio, Pangea speaker stands, Quadraspire racks, Salamander A/V cabinets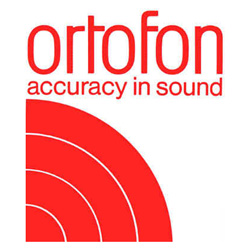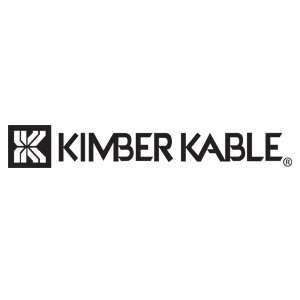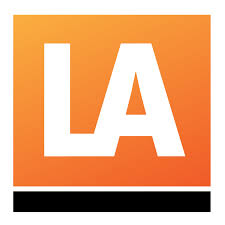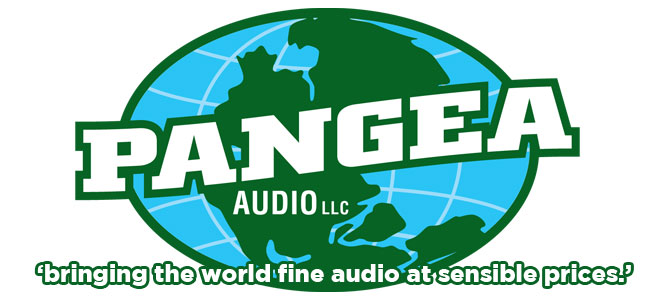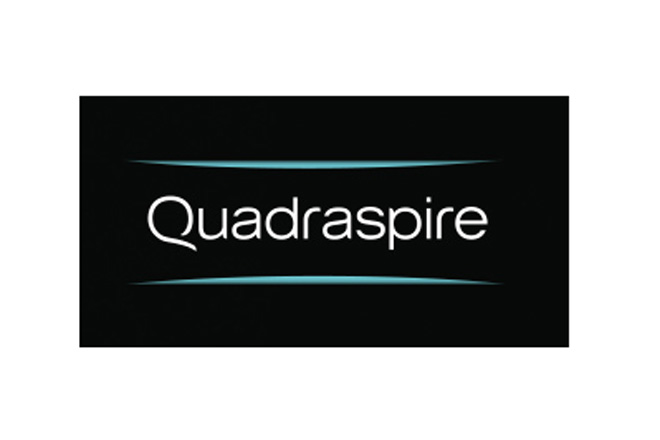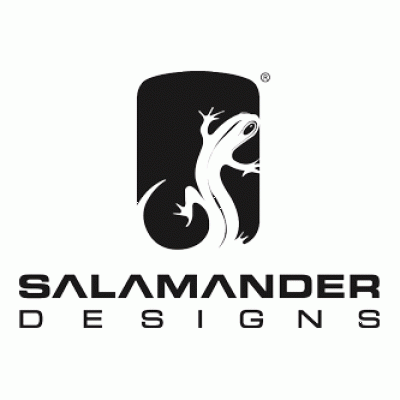 SCHEDULE YOUR LISTENING APPOINTMENT